A Washington Resident Sues T-Mobile after Falling Victim to Crypto Hackers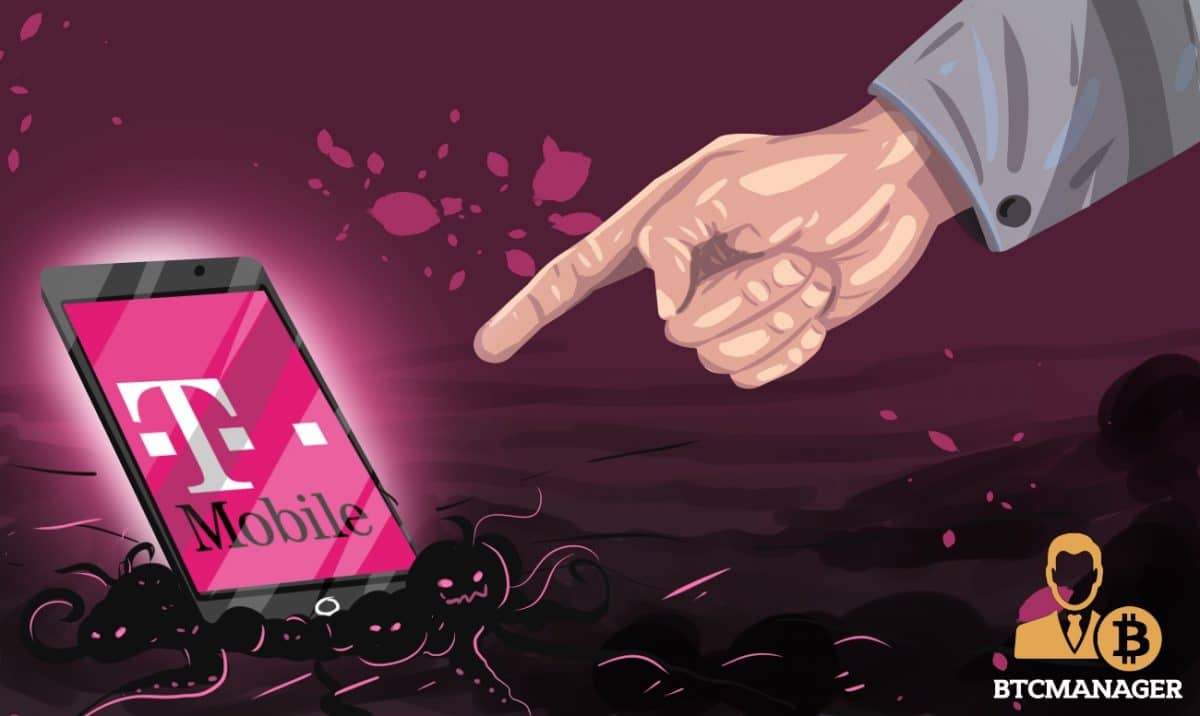 A Washington man has dragged mobile telecommunication giant T-Mobile to court after being walloped by hackers. His cryptocurrency account has been entirely wiped out by the cyber bandits, and now he says it's the company's fault.
T-Mobile Underfire
Carlos Tapang of Washington, United States, has filed a lawsuit in the Washington Federal Court against T-Mobile, alleging that the firm's weak security features allowed hackers to gain access to his wireless account and steal his digital currencies worth thousands of dollars.
The man accused T-Mobile of having "improperly allowed wrongdoers to access" his wireless account on November 7, 2017. Tapang claimed the hackers canceled his number and transferred it to their own AT&T account. He said:
"T-Mobile was unable to contain this security breach until the next day," and when the company finally gained access to the line, the deed had already been done.
The criminals succeeded in changing the password on one of the victim's cryptocurrency wallets and stole 1,000 Omisego (OMG) tokens and 19.6 BitConnect coins, Tapang claims.
The web thieves then exchanged the altcoins for 2.875 BTC and transferred it away from Tapang's account, the suit states.
The price of bitcoin on November 7, 2017, was just over $7,000 so assuming the bitcoin was sold on that day, the hackers would have made over $20k. "After the incident, BTC price reached more than $17,000 per coin," the victim lamented.
The suit claims the telecom firm is to blame partly because it had earlier promised to add a PIN code to Tapang's account before the incident, but woefully failed to implement it.
The plaintiff also noted that T-Mobile is fond of granting client account access to cyberpunks via lack of simple security measures. A typical scheme would see individuals call the T-Mobile customer support several times pretending to be real customers until they're able to get an agent that would grant them access without asking them to verify their identity.
The complaint also made mention of several other anonymous users of the T-mobile network who have fallen victims of the same attack.
Tapang said he was unable to make use of his phone number and had to "expend time, energy and expense and also suffered emotional distress," therefore he seeks damages and injunctive relief, which might order the firm to beef up their network security.
These days hackers are becoming more sophisticated in their criminal crafts, they can exploit even the tiniest of security loopholes and gain access to cryptocurrency wallets.
On January 27, 2018, BTCManager reported the Coincheck exchange hack which is the biggest crypto theft in history. The hackers succeeded in stealing 526 million units of XEM tokens. In the same month, BTCManager also informed readers that cyber thieves seized a massive haul of IOTA tokens via malicious IOTA seed generators.
As the value of blockchain-based virtual currencies continues to surge, these hackers will keep getting more sophisticated in their game, therefore its essential to maintain the highest security standard at all times to avoid being a victim.