Largest Theft in Crypto History, Half a Billion Dollars Worth of NEM Stolen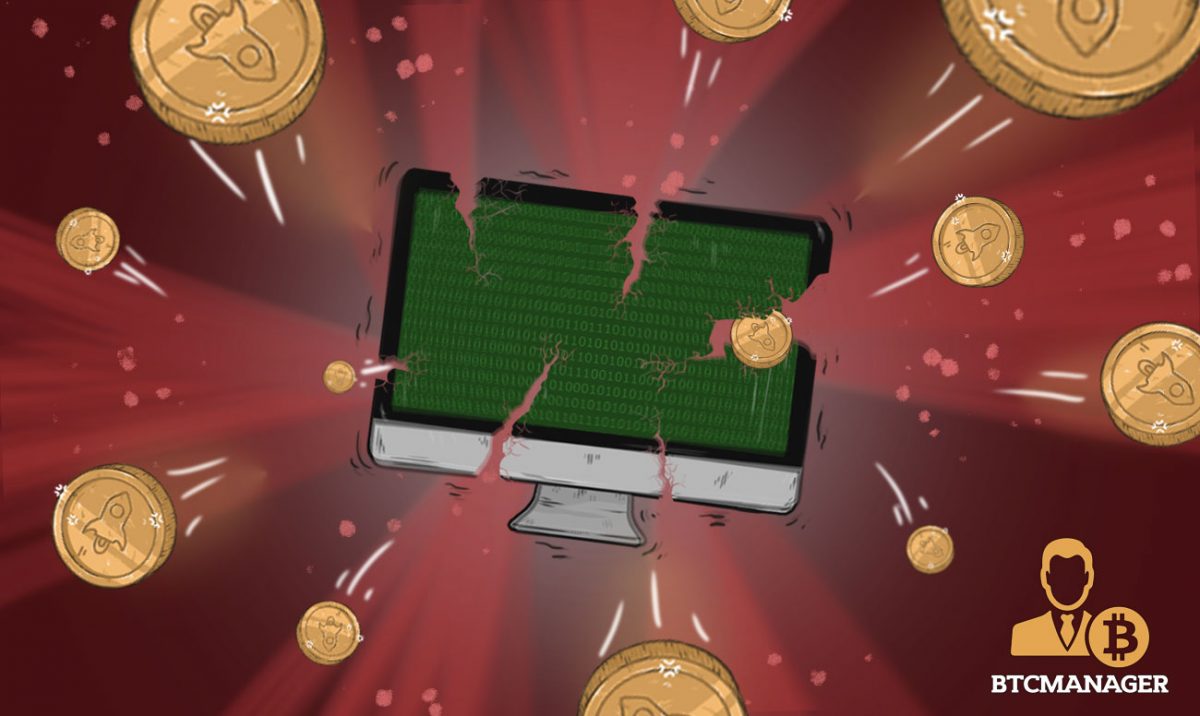 In what some are calling the biggest theft in all of history, 526 million units of XEM have apparently been stolen from Japanese cryptocurrency exchange Coincheck. The value of the stolen cryptocurrency? Just under half a billion dollars. If true, this would make it not only the biggest cryptocurrency heist but the biggest, if not one of the biggest thefts to ever occur in the world.
Coincheck halts all deposits and withdrawals
Sometime yesterday, Coincheck suddenly released a quick series of statements indicating that deposits for NEM (XEM) were halted, as well as withdrawals put on hold. This then quickly branched out to include other assets and then even the Japanese fiat currency, the yen was also completely shut off.
Speaking to cryptonews.com, the president of the Nem.io foundation said that the hack was not the result of a flaw in the blockchain itself, but was in fact due to Coincheck incorrectly using or not using their "multi-signature smart contract" which would have greatly increased their security.
With regards to compensations for its customers, a Coincheck official only stated, "We are examining the details of our company's financial condition. We shall respond by prioritizing the interests of our customers."
What is NEM?
NEM is a business focused flexible blockchain system that aims to be a competitor to Ethereum, as well as offer unique and out-of-the-box solutions for businesses looking to adopt blockchain into their existing processes. NEM units have recently seen a rise in price and attention in the marketplace, which may or may not have influenced the hackers targeting the altcoin.

Following news of the hack, prices of NEM tokens dropped. This was perhaps for fear that the hacker would suddenly dump them all onto the market, thus depressing prices. A sustained downward move so far has yet to happen, and prices are remaining stable at around $0.90 each. This is after a brief recovery from a drop down to $0.77 following news of the hack.
NEM-USD (Poloniex, 4-hour)
The Getaway
NEM is not a privacy-focused blockchain. Therefore, unlike altcoins such as Monero or PIVX, every move the thief makes with their ill-gotten gains will likely be very closely scrutinized. As the amount of NEM tokens is so large, anything they do on the market will almost immediately be recognized as movements of the thief. Therefore, it is likely that major exchange services may choose to blacklist the illicit gains.
We've seen this happen before when the ransomware Wannacry appropriated tens of thousands of dollars in bitcoin and then attempted to use the ShapeShift service to convert it into the privacy-focused Monero. Following this discovery, ShapeShift said that it would block all addresses associated with the Wannacry hackers so as not to assist them. So in this case, it's conceivable that other services may want to block these stolen assets from moving.
Yet another stark reminder
Over the last few years, we've seen exchange after exchange hacked and millions upon millions of dollars in cryptocurrency stolen. And yet, exchanges still appear to be taking their security in a less than serious manner. This attack should come as yet another wake up call to the cryptocurrency exchange industry. Since exchanges hold millions of dollars in assets, they might as well have a giant red "X"painted on their foreheads, indicating to hackers they are the ideal target.
The Japanese regulator has issued a rare notice on January 27, requesting all cryptocurrency exchanges to check their security practices. The Financial Services Agency warned more cryptocurrency attacks are likely to be witnessed against exchanges, and has told exchange management teams to get involved personally in checking security and operating systems.
All we can do is hope that from this year onwards, exchanges finally start to take their security seriously and stop jeopardizing the financial safety of their investors and customers.