Weiss Crypto Condemns Cardano's (ADA) Coinfirm Integration, Hoskinson Hits Back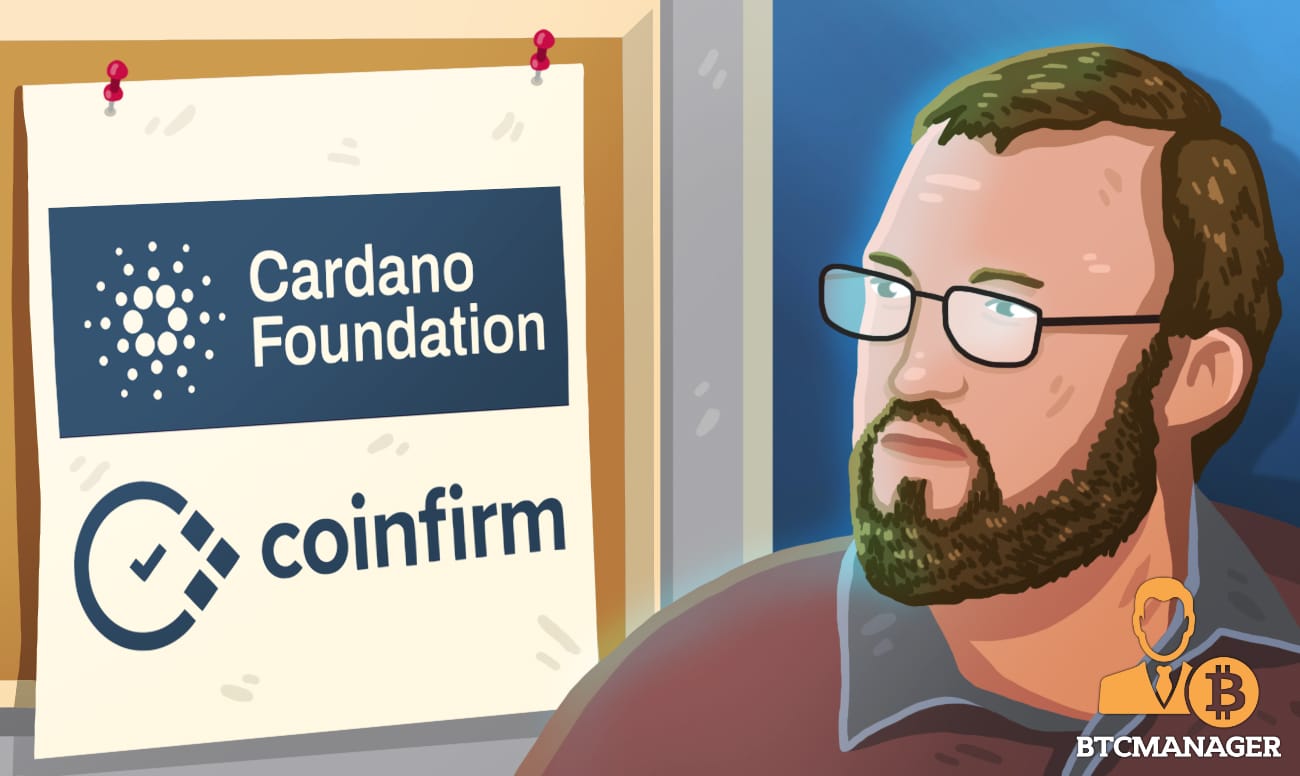 Weiss Crypto has condemned the Cardano Foundation's recent integration of Coinfirm's AML/CFT analytics solution into the network. Weiss has argued that the move is a bad and disappointing one, as it takes Cardano a step closer towards becoming a "censorship-prone" project, according to a Twitter thread on August 25, 2021.
Weiss Faults Cardano's AML Compliance Push
As reported by BTCManager on August 24, Cardano announced the integration of Coinfirm's anti-money laundering and counter terrorisms financing analytics tools into the Cardano protocol, in a bid to make ADA and other Cardano-based crypto assets regulatory compliant.
"AML/CFT analytics is essential for a cryptocurrency to receive mass adoption. The tools and services offered by Coinfirm enable every exchange, custodian, and all other third-parties to clearly track the history of ADA held in their wallets," declared Cardano.
In the latest development, Weiss Crypto, the digital assets arm of Weiss Ratings, a U.S.-based financial rating agency established in 1971, has condemned Cardano's push towards better regulatory compliance, describing it as a bad and disappointing move that's against the ethos of crypto and blockchain technology.
Weiss tweeted:
4/ The whole point is to build a new financial and economic layer, free from the control and repression of those who have brought our world economy to the brink of total failure, able to be sustained only by excessive and aggressive centrally planned intervention.

— Weiss Crypto (@WeissCrypto) August 25, 2021
Charles Hoskinson Responds
Notably, Charles Hoskinson, the creator of Cardano has responded to Weiss Crypto's criticisms, making it clear that the idea of the partnership is to make it easier for projects running on the network to comply with regulations, as the base layer itself does not care about these regulatory requirements.
"The point and the purpose has always been building in layers, building modules, and ecosystems that foster compliance with regulations. So while the base layer of the system doesn't care if you are from the U.S. or China, wherever, what you can do is add identity and metadata, and all kinds of other things and those other things give you the ability to be in compliance with your business domain, regulated or otherwise," stated Hoskinson.

"And that's the essence of these partnerships. They provide clarity. They provide a lot of business and technical requirements, and they allow us to make the software better for everyone everywhere, and Cardano to get more adoption in all industries, regulated and unregulated," he added.
Ahead of the September 7, 2021, launch of the Alonzo upgrade, which will bring smart contracts support to Cardano, the team has hinted that the ERC-20 token converter, which will serve as a bridge between Ethereum and Cardano, will soon go-live in testnet.
At press time, Cardano's ADA is exchanging hands for $2.61, with a market cap of $83.75 billion, according to CoinMarketCap.