Whale moves 1.6m worth of Solana as asset hits top trending list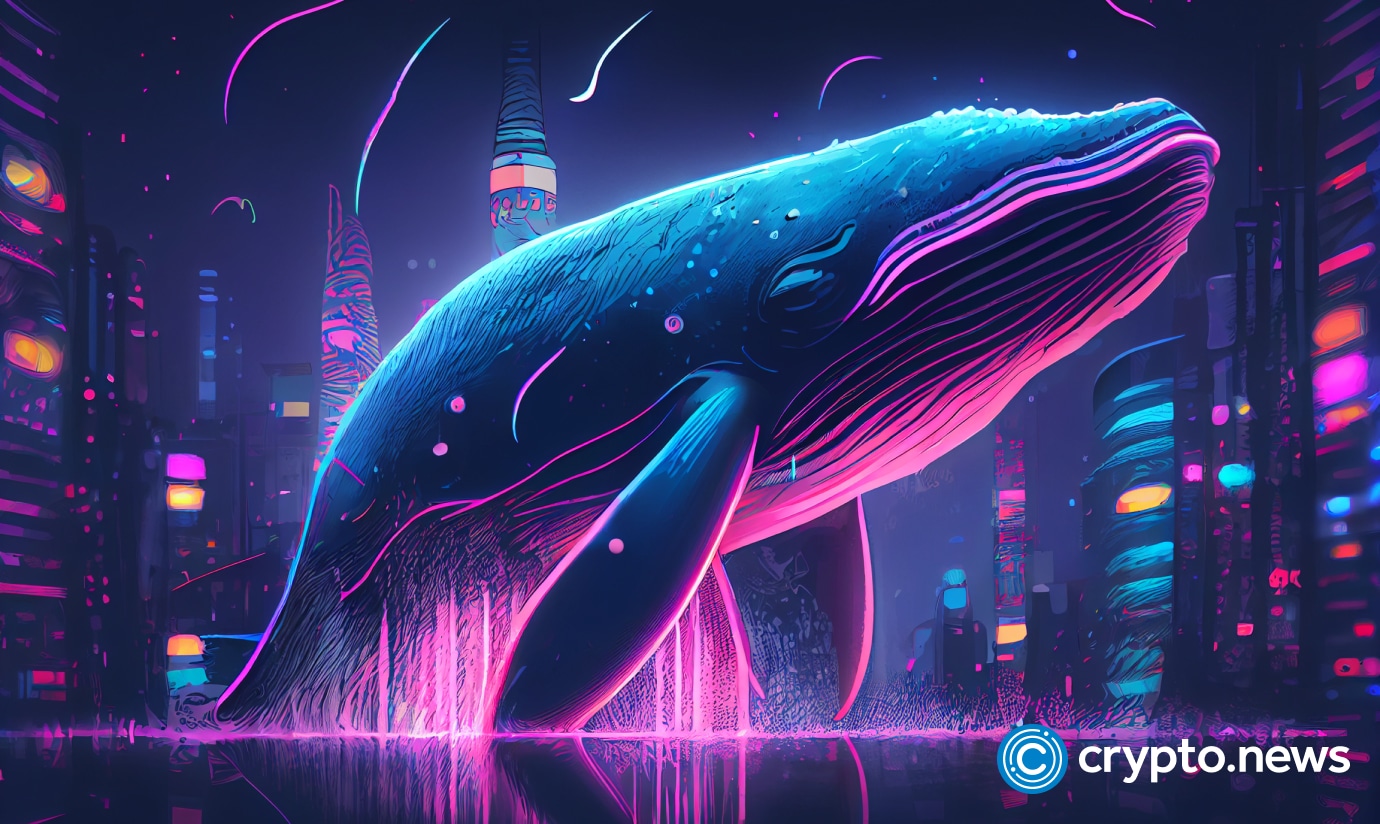 A Solana (SOL) whale recently moved 1.6 million tokens as the asset slips into the list of trending crypto assets amid a massive 52% increase over the past 30 days.
According to whale-tracking platform Whale Alert, the funds were worth $50.39 million at the time of the movement. On-chain data confirms that the transaction occurred today at 06:01 (UTC) and involved two unidentified Solana wallets.
The transfer has triggered mixed reactions, especially considering the limited information surrounding it. While some market watchers posit it could signify an attempt at selloff amid the recent price surge, others speculate the movement could be geared towards self-custody.
Solana surges 52% in 30 days
The substantial whale movement coincides with a favorable period for Solana, as it rides on the recent market-wide upsurge to extend a rally that began in late September.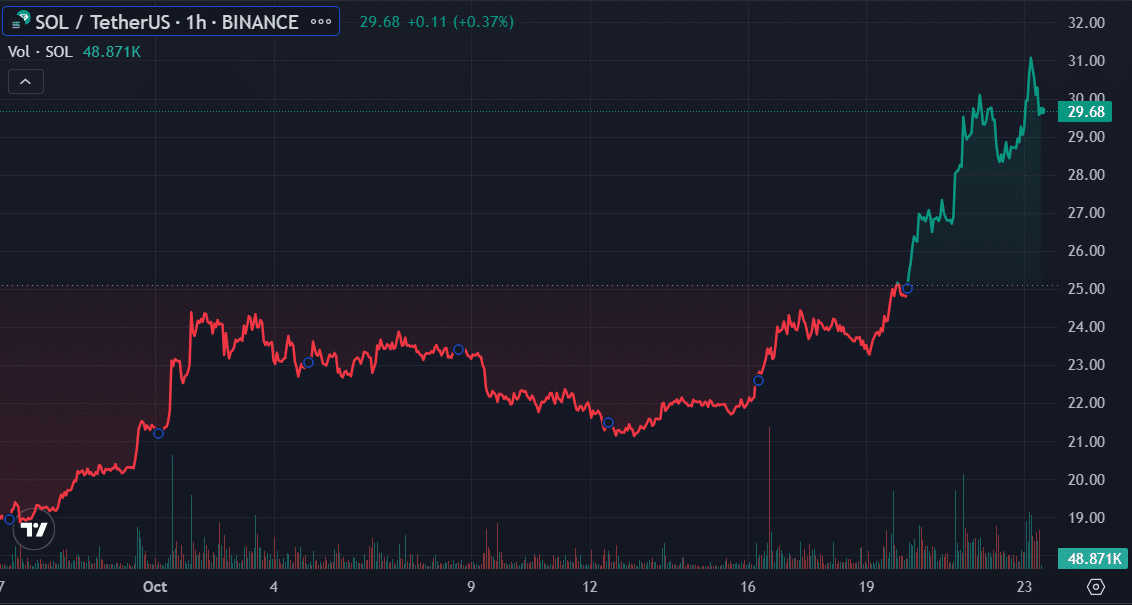 Interestingly, Solana's recent uptick started on Sept. 27 when it changed hands at $19.01. The asset recorded four consecutive days of massive gains, skyrocketing to $24.46 on Oct. 1 before facing resistance. Amid an ensuing correction, SOL plummeted to $20.97 on Oct. 12 before staging a comeback.
This comeback received strength and bullishness in the broader market. Solana has continued to record higher highs and higher lows since Oct. 12, eventually sealing a spot among the largest gainers, with a 52.21% increase over the past 30 days. For context, Bitcoin (BTC) is only up 15% in the same timeframe.
Solana's good fortunes were bolstered on Oct. 20 when the asset observed a golden cross, with the 50-day EMA crossing above the 200-day EMA on the daily timeframe. SOL is now above both EMAs, signaling bullish momentum in the short and long terms.
Meanwhile, the asset's impressive movements have not gone unnoticed in the crypto community, with social mentions increasing rapidly over the past 24 hours. CMC data indicates that Solana secures third on the top trending list, only behind BTC and Chainlink (LINK).
Solana is trading at a 3-month high of $29.6, aiming to solidify its position above the $30 psychological resistance. The asset has gained 29% over the past week, with a massive $12.36 billion in 24-hour trading volume.