Crypto market turns green as investors expect another bull run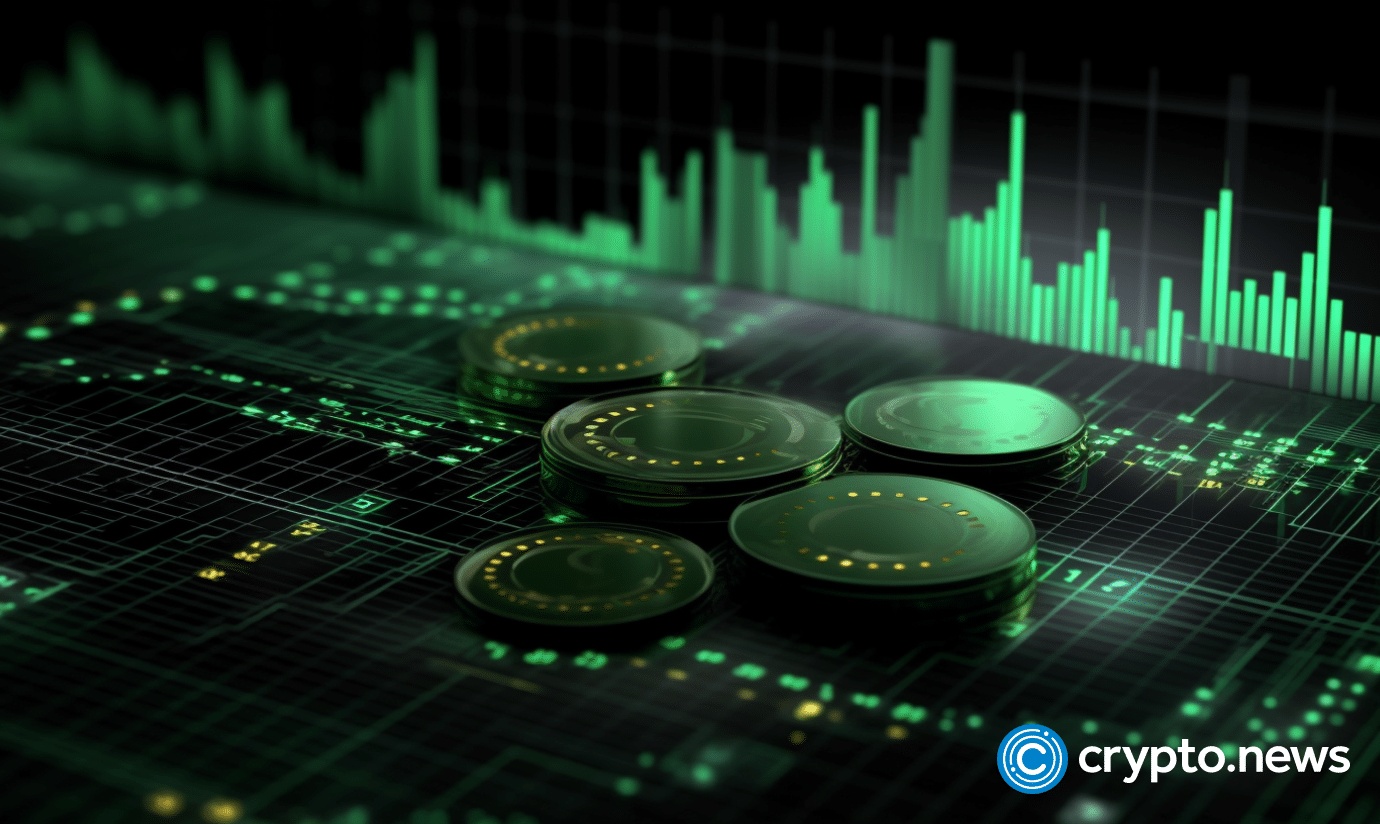 The global crypto market has suffered a strong bearish momentum since early 2022. However, Bitcoin's (BTC) surge above $30,000 has triggered a market-wide rally for most altcoins.
According to the data provided by CoinMarketCap (CMC), the global crypto market capitalization hiked by 2.05% in the past 24 hours, reaching roughly $1.16 trillion. Per the data aggregator, the market's 24-hour trading volume surged 21%, surpassing the $47 billion mark.
As the market rallies, Bitcoin's price witnessed a 2% surge and is trading at $30,730 at the time of writing. BTC's market dominance hiked to 51.5%. This suggests that the flagship cryptocurrency, Bitcoin, could've driven the recent rally.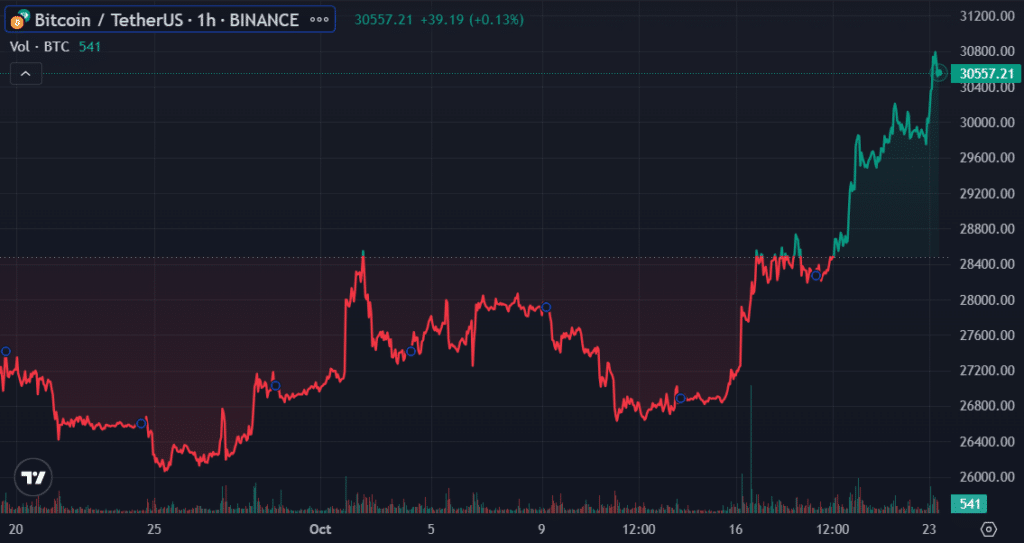 Moreover, the "fear and greed" index has also surpassed the 55-point mark, reaching a three-month high despite the negative impact of the Israel-Hamas war.
Crypto investor and technical analyst Tony said on X (formerly Twitter) that the current bull run might differ from 2019. He claims that Bitcoin has entered a "more advanced bull run."
The chief legal officer of Coinbase, Paul Grewal, believes that the U.S. Securities and Exchange Commission (SEC) might give the green light to a BTC exchange-traded fund. The optimist comes while the SEC scrutinizes many crypto companies and digital assets, including Ripple (XRP).
Following the recent surge in the BTC price, MicroStrategy's Bitcoin holdings are back in profit — the company has purchased 158,245 BTC at an average price of $29,582 per coin.