Israel finds new ally in crypto amidst conflict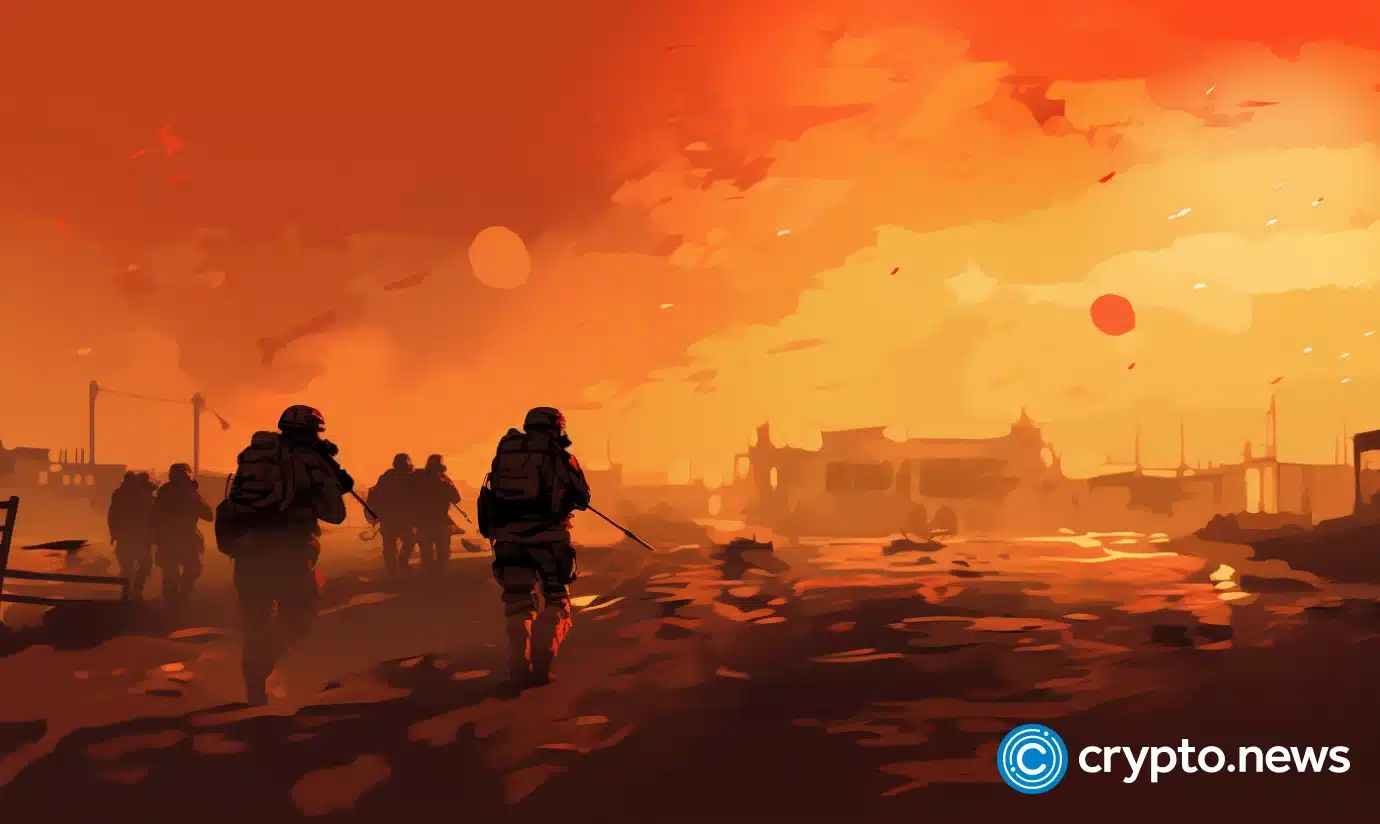 The crypto and Web3 community has mobilized to support relief efforts in Israel in response to the recent wave of Hamas terrorist attacks. The grassroots initiative, Crypto Aid Israel, has raised over $185,000 to date, with participation from over 30 companies worldwide.
According to an announcement shared with crypto.news, the funds raised have gone towards immediate aid distribution to organizations providing essential services to Israelis impacted by the conflict. Two rounds of contributions have already been made, totaling 200,000 NIS (approximately $50,000 USD).
Recipients include the Foundation for Advancing Citizens of Eshkol Regional Council, which supports communities near Gaza often excluded from government assistance. Crypto Aid Israel provided funds for transportation and shelter for evacuated citizens.
Zaka, Israel's volunteer emergency response organization, received support to secure medical equipment and protective gear for volunteers operating in combat zones. Lev Echad, a nonprofit serving at-risk youth, obtained provisions for families staying in the South to protect municipalities near Gaza.
Latet, Israel's largest humanitarian aid group, utilized donations to provide food and hygiene kits to disadvantaged communities, including Holocaust survivors, with limited access to essential goods.
Crypto Aid Israel was spearheaded by Israeli crypto firms including 42Studio, MarketAcross, Collider Ventures, CryptoJungle, Nilos, BlockchainB7, Efficient Frontier, Ironblocks, the Israel Blockchain Association, Bits Of Gold and accounting firm KPMG. KPMG has been instrumental in facilitating fundraising and distribution logistics.
The crypto channel represents an innovative way for new donor demographics worldwide to support Israel during this crisis. The community has enabled rapid mobilization of humanitarian aid when it is urgently required.
However, Crypto Aid Israel has also faced challenges, including serious phishing attacks seeking to exploit donors' goodwill. The organization remains committed to full transparency and legitimacy in the face of such threats.