Crypto might fluctuate due to Israel-Palestine war, analyst says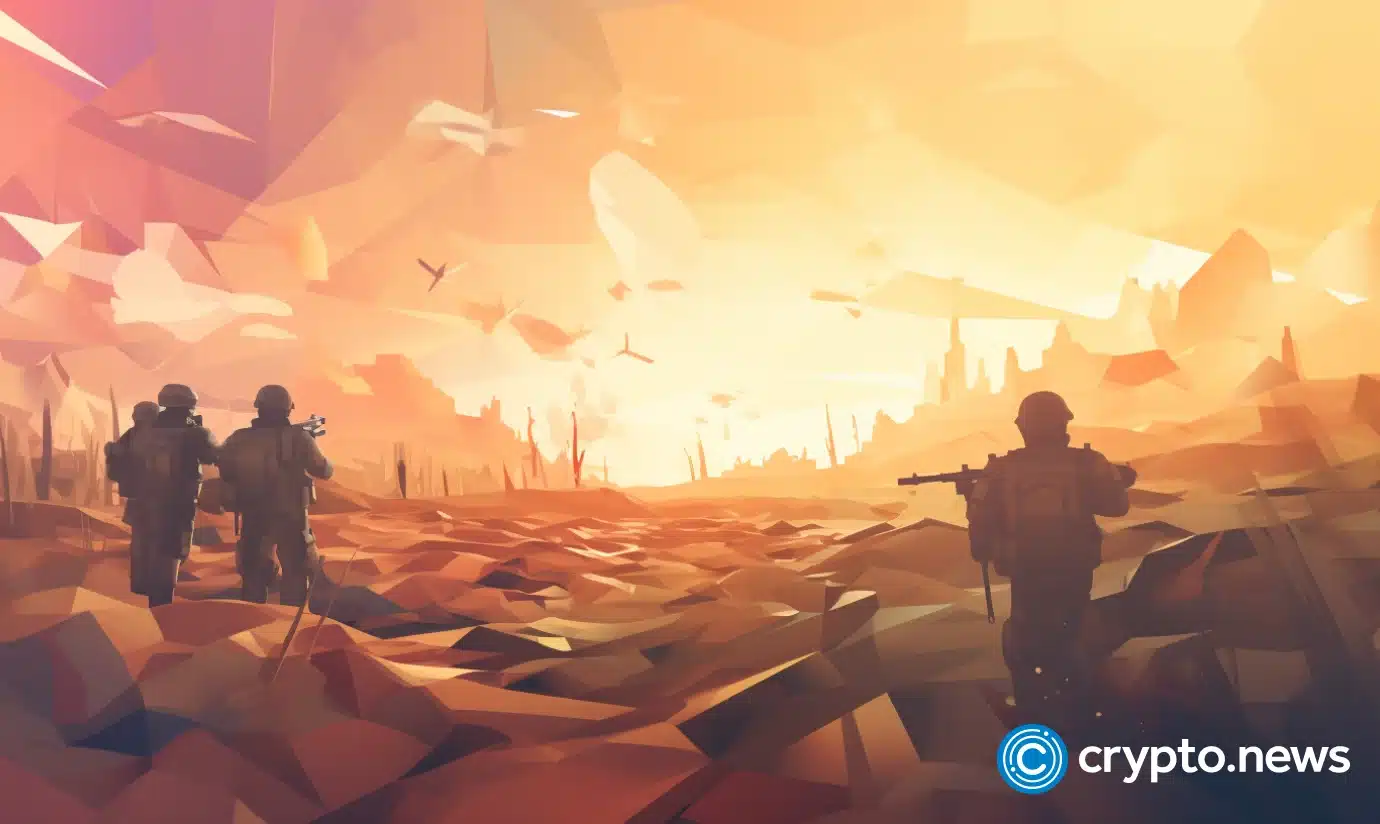 As Israel announced a state of war with the Palestinian armed organization Hamas, speculation is rife about the potential impact on Bitcoin and the broader altcoin markets.
During geopolitical upheavals like wars or military conflicts, market volatility usually spikes. While commodities like oil and gold often see a price rise, investors generally shift away from riskier assets, including stocks and cryptocurrencies.
Meanwhile, crypto firms have launched humanitarian aid initiatives for displaced Israelis, echoing similar efforts in Ukraine earlier last year.
Short-term volatility predicted by crypto analyst
Miles Deutscher, a well-known crypto analyst, recently shared insights on X (formerly Twitter) about the potential impact of the Israel-Palestine conflict on the S&P 500.
According to Deutscher, historical data indicates that markets generally recover swiftly from geopolitical shocks despite initial volatility.
The data reveals that although markets were uncertain in the initial month of conflict, they generally began to improve after three months. In three-quarters of the instances, the S&P 500 performed positively a year following the military event.
This analysis spans military conflicts from the Pearl Harbor attack in December 1941 to the Iraq war that commenced in March 2003.
With scant historical data due to its limited experience with major geopolitical crises — save for the Russia-Ukraine conflict — the cryptocurrency market presents challenges in isolating the impact on crypto assets.
However, given the observed correlation between Bitcoin (BTC) and the S&P 500, it's anticipated that Bitcoin will also exhibit short-term volatility in line with the stock index.
A recent report by Bitfinex Alpha, released on Oct. 9, supports this view. It suggests that Bitcoin will likely see "heightened levels of volatility," especially as its daily historical volatility remains above the 200-day exponential moving average.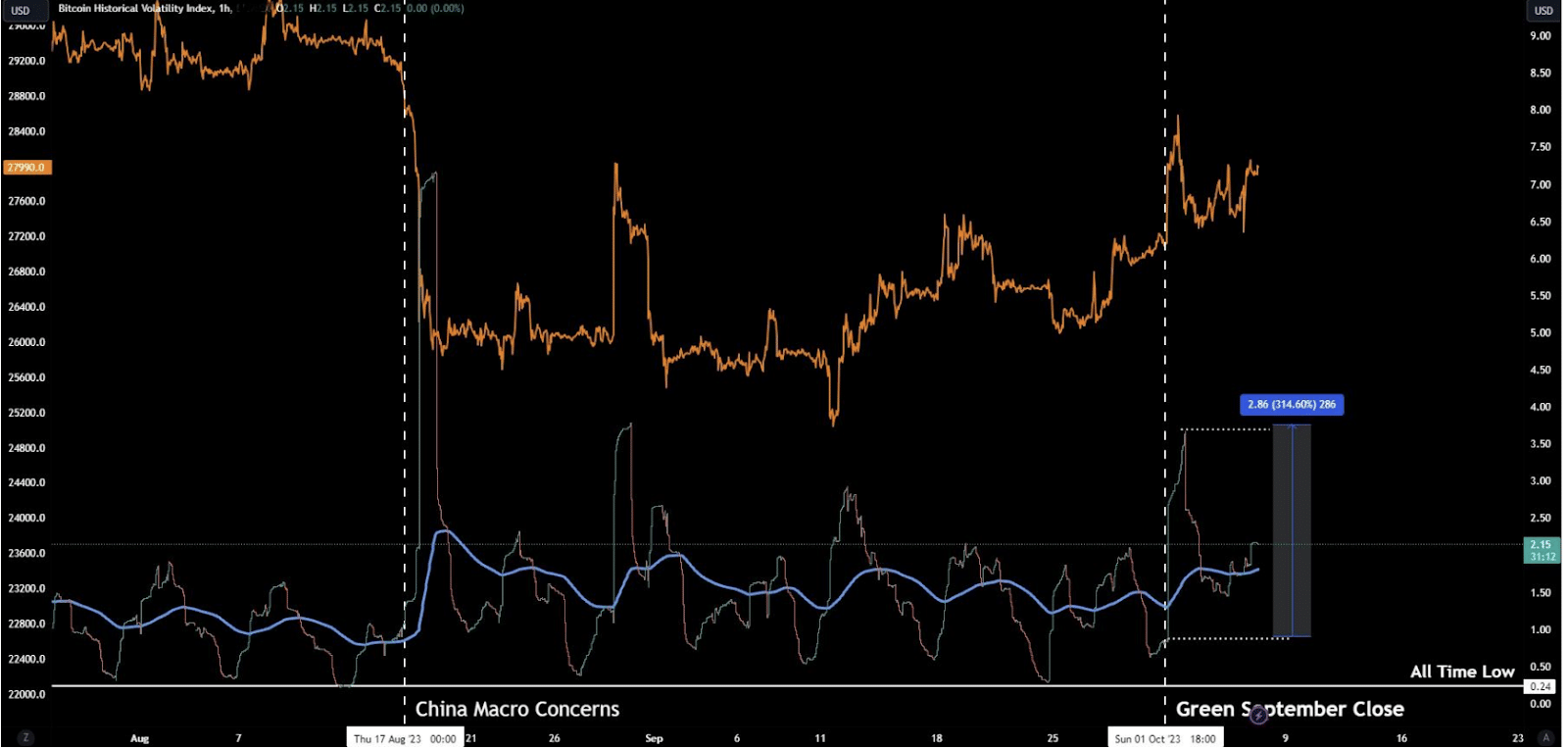 Since the onset of the Israel-Palestine conflict, Bitcoin has already declined by nearly 2%, according to TradingView data.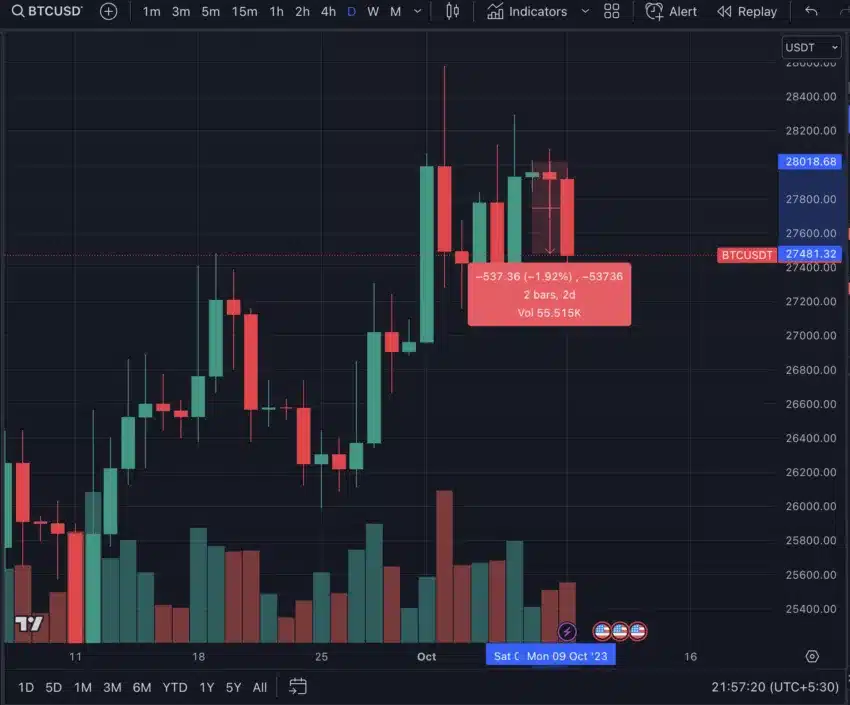 Crypto firms rally for humanitarian aid in Israel
In a humanitarian response to the conflict, several cryptocurrency firms, including MarketAcross, Collider Ventures, and the Israel Blockchain Association, have initiated Crypto Aid Israel. This global fundraiser aims to assist Israeli citizens displaced by the war.
The Web3 alliance manages a multi-sig wallet controlled by multiple entities, including crypto safekeeping firm Fireblocks. It will accept donations in multiple cryptocurrencies, including Bitcoin, ETH, and stablecoins such as USDT and USDC, with more assets coming in.
The donations will be channeled through Israeli nonprofits, distributing the funds to families who have evacuated southern Israel. According to 42Studio, MarketAcross, Collider Ventures, and CryptoJungle, they are in discussions with various Israeli government agencies that have expressed interest in supervising the allocation of the funds.
The conflict between Israel and Hamas has yielded tragic outcomes already. Early on Oct. 7, Hamas initiated airstrikes targeting civilian regions, and reports indicate the abduction of dozens of Israeli citizens in Gaza. Israeli news source Haaretz states that the conflict has resulted in losing at least 900 Israeli lives.
"We aim to raise funds to provide food and shelter for families who have lost their homes, as well as hygiene and medical products for the affected Israeli civilian populace."

Ben Samocha, CEO of CryptoJungle
This initiative follows a similar effort in early 2022 when Ukrainian officials collaborated with cryptocurrency companies to receive donations for military and humanitarian aid. Donations have now exceeded $225 million since the beginning of the Ukraine conflict.