Crypto donations help victims of wars and natural disasters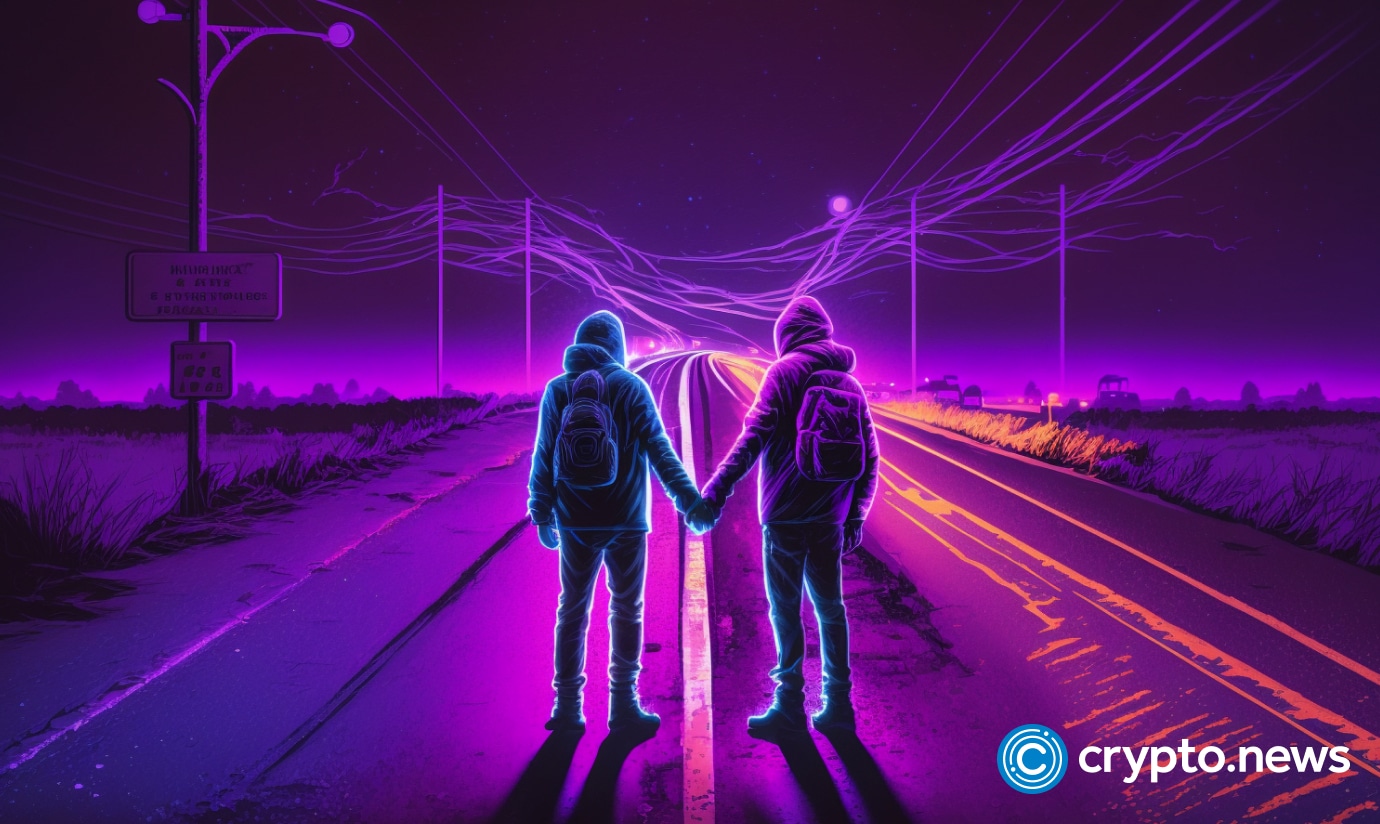 As the devastating earthquake hits Turkey and Syria, crypto projects unite to help the victims and send funds to those who were left homeless due to natural disaster. We recalled these and other cryptocurrency campaigns aimed to help the people.
Over the years, the crypto world has come a long way – from its early days as a theoretical concept to its current use as a financial tool and an integral part of our global economy.
Similarly, the philanthropic activity within the crypto community has grown exponentially – from supporting education projects to aiding vulnerable communities to COVID-19 relief donations. Moreover, these donations often come with zero strings attached, with the sole purpose of making the world a better place.
With this, crypto projects have shown that they are more than just a business venture– they are a force for good. Let's dive deeper into the impact of cryptocurrency donations over the years and learn a few inspiring stories of social change.
Crypto community bands together to support earthquake relief
As Turkey reels from the devastation of two powerful earthquakes, several international crypto exchanges have stepped up to help in the relief effort. Their aid is bound to bring much-needed relief to the thousands of people affected by the tragic events.
BitMEX has announced that all proceeds from its weekly trading competition will go to the Red Crescent Movement, helping to provide disaster relief.
Bitfinex is working on an aid package for those affected by the tragedy.
Meanwhile, Binance CEO Changpeng Zhao said in a Feb. 6 tweet that team members at the exchange had met several times over how to best help those affected by the earthquake felt in Turkey, Syria, and elsewhere.
Vitalik Buterin's billion dollar contribution to India in 2021
Vitalik Buterin, the co-founder of Ethereum (ETH), made an incredibly generous donation in May 2021 when he sent over $1 billion worth of cryptocurrency to the India Covid Relief Fund.
Buterin made the donation after receiving massive amounts of doge-themed meme tokens from the creators of shiba inu (SHIB), dogelon (ELON), and akita inu (AKITA).
This donation is far from the first time that Buterin has given back through cryptocurrency. He's long been a big proponent of using his crypto to make the world a better place and has used his clout within the industry to inspire others to do the same.
Ethereum's donation to UNICEF
The Ethereum Foundation donated 1,125 ETH to support the United Nations Children's Fund (UNICEF) in 2019.
The funds were being used to provide medical supplies, protective equipment, and resources to healthcare providers.
According to a statement, the fund was particularly keen to invest in projects that enabled decentralized deal-making, such as through decentralized marketplaces that allowed people to use, earn, and hold cryptocurrencies or to collect, aggregate, and validate datasets for blockchain oracles. 
Ripple donated $29m to Donorschoose.org
In 2018, Ripple made history when it donated a whopping $29 million in XRP to DonorsChoose.org, the platform that connects donors to classrooms needing materials and resources.
According to a report, Ripple's incredible donation helped fund over 35,000 classroom projects across the US, positively impacting nearly every state.
This generous donation undoubtedly produced a ripple effect of good by ensuring that students everywhere have access to the materials and resources needed for success.
Binance Charity pledged $1m in crypto donation to UNICEF vaccine rollout
Binance Charity made history with the world's first crypto donation to UNICEF's role in the global COVID-19 vaccine rollout – touted as the largest vaccine procurement and supply operation ever.
The $1 million crypto donation to UNICEF-Luxembourg was part of the first pillar of Binance Charity's Post-COVID Recovery Plan, with funds going towards UNICEF's help in delivering COVID-19 vaccines to 11 countries by the end of 2021: Ghana, Nigeria, Kenya, Uganda, Egypt, Indonesia, Philippines, Vietnam, Bangladesh, Ukraine, and Brazil.
This donation marked an important milestone in the fight against coronavirus, as the funds will help to ensure global equitable access to vital COVID-19 vaccines.
Gavin Wood fulfilled his promise to donate $5m to Ukraine
Last year, the official Ukrainian Twitter account made waves when they posted bitcoin (BTC) and ethereum addresses for donors to receive crypto amid their war with Russia.
Dr. Gavin Wood, the co-founder of Ethereum and founder of Polkadot (DOT), took note, tweeting that he would donate $5 million if Ukraine posted a DOT address, Polkadot's native token. 
True to his word, Wood fulfilled his generous pledge and contributed approx $5.8 million to aid the crisis-stricken country.
Binance committed $10m to aid war-torn Ukraine
Binance committed in 2022 a $10 million aid to the humanitarian crisis in Ukraine, where a Russia-Ukraine war is currently underway.
The donation was split between several intergovernmental organizations and nonprofit organizations on the ground, including UNICEF, UNHCR, the UN Refugee Agency, iSans, and People in Need.
These organizations aimed to provide support to displaced children and families in Ukraine, as well as its neighboring countries.
In addition, Binance had set up the Ukraine Emergency Relief Fund, a crypto-first crowdfunding site allowing people to donate crypto to provide emergency relief to refugees and children and to help fund logistics on the ground, such as food, fuel, and supplies.
Huobi pledged $1 million to UNICEF
Huobi made a major move in 2021 to help those living in poverty, risk, and social disadvantage.
They pledged US$1 million to UNICEF and became a partner of the UNICEF Venture Fund and CryptoFund.
By using blockchain technology, the company aims to work with UNICEF to tackle challenges faced by children around the world. Huobi also hopes to build ecosystems for emerging technology that are big enough to be inclusive and localized enough to be tailored to specific regions.
With this partnership, they're taking a step towards ensuring global challenges are addressed locally.
The greater good and the road ahead
Crypto and philanthropy have been taking off in a big way lately. Blockchain tech and donations have given charities more ways to meet their global goals and made fundraising much more creative.
For instance, the Bill and Melinda Gates Foundation has taken up cryptos as part of its mission to tackle poverty and healthcare.
So why is everyone getting so into crypto-philanthropy?
Well, one big reason is it's not subject to taxes or government regulations, meaning more of the donation actually gets to the people who need it. And since you can send crypto to any charity in any country, international transactions are easier and more secure.
Thanks to blockchain, we can make international donations easier and safer, letting charities focus more on their cause. As crypto-philanthropy keeps growing, we can look forward to new and even more powerful ways of making a difference.