Whales shuffle 4,794 BTC as bitcoin closes January with 39% increase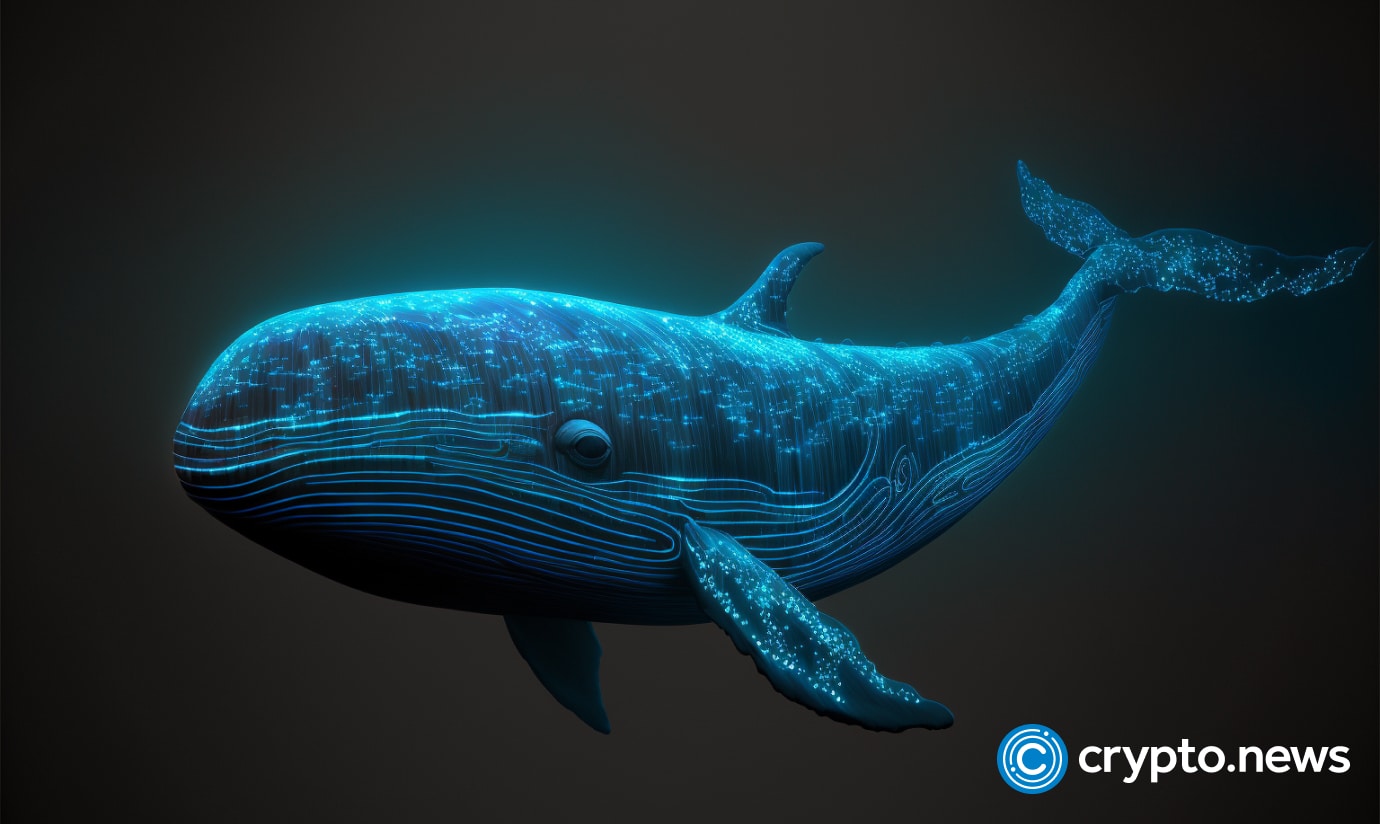 Bitcoin (BTC) whale addresses engaged in the transfers of 4,794 BTC in two days. This comes on the heels of the asset's impressive performance last month, which ended January with a 39% increase.
Whales have shuffled 4,794 BTC in two days
Blockchain analytics system Whale Alert highlighted these massive transactions, which involved persistent shuffles among Coinbase, Bitfinex and Kraken addresses. The latest movement saw the transfer of 949 BTC from Kraken to BitFinex at 8:24 (UTC) today. This was immediately preceded by an earlier movement of 899 BTC between Kraken and BitFinex.
Shortly before this, unidentified wallets sent 3,126 BTC to Coinbase in two uneven transactions. The first transfer, which involved 2,024 BTC, occurred at midnight Jan. 31. The second transaction saw the movement of 1,102 BTC at 20:42 on the same day.
Despite these recent movements, the percentage of BTC supply last active in at least a year reached a 1-month high of 66.8% today, indicating a low long-term holders' movement, as sentiments remain on the green side.
Bitcoin's promising run and its next direction
These shuffles have been predominant following bitcoin's auspicious end to the month. With a 39% increase last month, the asset had its best January since 2013 and its best month since October 2021, triggering a wave of bullish sentiments among investors.
Starting January with the baggage of the unpropitious past year, BTC entered 2023 with an opening price of $16,541. Nonetheless, the favorable atmosphere set off by the encouraging CPI data from last December created a fertile ground for BTC to thrive.
A few days after the CPI report on Jan. 12, the markets started showing signs of a comeback, leading to massive liquidations in short positions to the tune of $1.3 billion in 12 days. The asset saw an inflow of traders between Jan. 10 and 20, contributing to its momentum and a breakout from the bears' claws.
Despite closing January with such an impressive performance, market watchers believe bitcoin is not out of the woods yet. Most analysts think the asset's next direction from here would be influenced by the FOMC meeting expected later today at 14:00 ET. Industry players expect a 0.25% hike in benchmark rate from the Fed.
Meanwhile, BTC is changing hands at $23,078 as of press time, trading flat in the past hour but with an uptick of 2% in the past week.