What have we learned from FTX's hearing?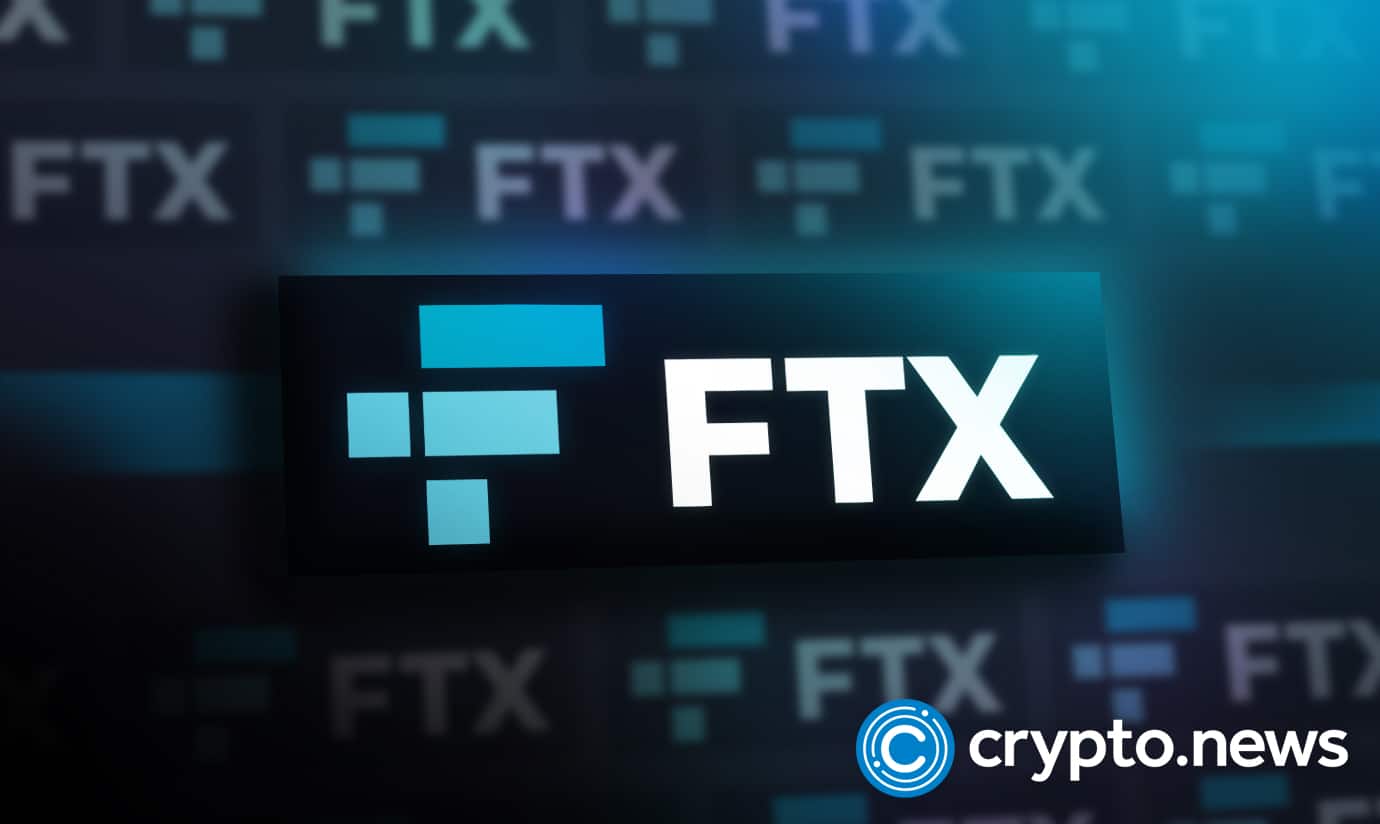 The internet is heating up regarding the arrest, arraignment, and grilling of FTX ex-CEO Sam Bankman-Fried. The crypto businessman was arrested and arraigned in a Bahamas court, facing charges filed against him by the US SEC. Here is how the details have unfolded in the hearing of his case in the court and the US Congress.
SEC files charges against SBF, and he gets arraigned in Bahamas court
The SEC filed charges against CEO Sam Bankman-Fried for defrauding US customers and diverting their funds a day after his arrest. Sam Bankman-fried was arrested in the Bahamas on Dec. 13, but his eventual arrest had been looming since the November FTX collapse.
The US financial watchdog is charging Bankman-Fried with violation of the 1933 Securities Act and Securities Act of 1934. It also seeks the prohibition of Bankman-Fried from undertaking any issuance, sale, or purchase of securities except for his accounts.
The charges follow Sam Bankman-Fried's failed FTX Trading Ltd. SEC said that it noted that SBF concealed the diversion of FTX clients' funds to his Alameda Research firm that saw over $1.8B misappropriated. SEC's charges were quickly followed by a lawsuit from the Commodity Futures Trading Commission (CFTC) and the US attorney's office for the Southern District of New York.
According to Gary Gensler:
"The alleged fraud committed by Bankman-Fried is a clarion call to crypto platforms that they need to comply with our laws."
New details unfold during the FTX Congressional hearing
Following the arrest of Bankman-Fried, a Congressional hearing was formed and commenced on Tuesday. It commenced with testimony from John Ray, the current Chief Executive Officer at FTX. Ray, who is in charge of leading the bankruptcy and solvency process, began by reading a testimony released Monday.
In his testimony, Ray said that FTX and Alameda were the same entity under the same management as the exchange allowed the trading firm to borrow funds "without any effective limits."
Ray began answering questions from the US lawmakers, where he noted that the biggest failures of the exchange were the use of Customer funds uncontrollably and for irrelevant services. He also noted that there lacked proper controls on how executives accessed the funds and used them.
+
Alameda did not have insurance or bank accounts
CEO John Ray explained to Congress that Bankman-Fried's Alameda was flawed from inception to operation. He noted that the firm did not have any credible insurance whatsoever.
He added that even the other companies affiliated with FTX and Alameda lacked insurance and bank accounts. He also noted that the companies lacked other sensitive management information like a complete list of employees and largely depended on independent contractors.
Senior management level had access to FTX funds without security control against misuse.
According to insider reports and some of what CEO John Ray exposed during the congressional hearing against FTX, the exchange had routes to allow executives to access funds without security protocols dictating how the money should be spent. As a result, a lot of funds were unaccounted for.
Ray told Congress that embezzlement was the root of the exchange's demise. He added that he didn't even trust any paperwork filed in the company. He also said that Bankman-Fried's FTX made over $5B in venture capital investments in other companies. However, it was never included in the valuation.
He explained that he wasn't sure how some figures in the available paperwork were derived. Also, he believes that some of the investments reported by the exchange were most likely to have been overpriced.
CEO John ray also revealed information that FTX used to pay Bankman-Fried's parents using customer funds. He said they have evidence that the parents, both law professors at Stanford Law School, received payment from the exchange at least once.
John Ray says there was no record-keeping whatsoever
During the proceedings, CEO John Ray slammed Bankman-Fried for claiming that FTX's collapse was a mistake. He explained that the exchange had very poor record-keeping. He classified the FTX and Alameda governance as "one of the worst from a documentation standpoint."
He exposed that they are dealing with a paperless bankruptcy process. That has given his team a hard time tracking the company's assets. He added that FTX employees used tools for small businesses to manage its multibillion-dollar empire.
Ray singled out that FTX employees would turn to Slack for communications on invoicing expenses. He also said that QuickBooks had been used greatly for the company's accounting. Ray said such tools are very nice but not particularly for multibillion-dollar companies.
Alameda and FTX governance had no distinction whatsoever
According to CEO John Ray, Both Alameda and FTX were under Bankman-Fried's governance. Their organization signifies that they were not separate entities but co-mingled and only lying to investors that they are independent. He explained that the Assets of FTX international customers were comingled with Alameda's
However, he explained that the exchange might have been done differently than the FTX.us exchange. He explained that throughout his team's investigations on FTX and how to achieve proper solvency, they did not find any evidence yet that FTX.US funds were also tied to Alameda. However, they know there was a common control of the FTX and Alameda funds at a senior level.
Loans to officials were approved illegally.
One of CEO John Ray's findings regarding the FTX running claimed that executives could be handed loans with little or no documentation. In a statement, Ray said:
"The company is virtually void of any internal controls or documentation. Resolutions are absent. Authorizations approving massive loans — for example, the loans of the insiders — I haven't seen any resolutions approving those."
One of the key instances that he noted was Bankman-Fried signing his loans with the power vested in him as the CEO. Ray said that such actions raise the question of where Bankman-Fried signs his loan on behalf of the company.
Bankman-Fried regrets filing for Chapter 11
Per a confession filed by Bankman-Fried and submitted to Congress, the ex-CEO is regretful for having filed for bankruptcy. He said his actions affected FTX.US customers, yet that standalone platform is still solvent:
"I deeply regret giving in to pressure to sign forms that precipitated the Chapter 11 filing just a few days after FTX International became potentially insolvent."
Bankman-Fried explained that he had offered to help the bankruptcy team with the process, but they didn't reply to his request. He added that they probably received misleading information from officials at FTX, making their work much more difficult.
"FTX US has been and remains solvent and could pay off all of its customers in full tomorrow. Unfortunately, the Chapter 11 team has frozen the FTX US exchange, blocking customers' access to their account information and funds."
Bankman-Fried said he could have paid all customers if he was not arrested
Bankman-Fried explained that he planned to put together billions to pay his international customers. This information was in a written testimony sent to Congress to explain his standing regarding the development.
However, he explained that the plan to find other billions to repay his international customers would require significant external financing. He added that such financing would only be achieved by FTX resuming its operations.
"I have heard complaints that the Chapter 11 team is refusing to respond to regulatory inquiries from foreign regulators, sometimes at the risk of employees going to jail. I have also heard complaints of the Chapter 11 team freezing or otherwise interfering with funds duly belonging to various operating entities of FTX International."
John Ray doesn't believe in Bankman-Fried's plan.
FTX Chief Executive John Ray says he does not believe repaying FTX customers is possible now. He told Congress that Bankman-Fried's plan is "remotely believable." Ray said:
"In my history of doing corporate restructuring, I don't find that remotely believable. The first thing an investor would have to do is pay several billion dollars just to have the company back to the position it was in."
According to Ray's comments, reviving FTX seems possible, considering new investors would spend on paying deficits first. Such an arrangement might be the reason why Binance pulled out of the FTX deal, considering that it would commit a huge amount of money to repay debts and that money would never turn a profit as it was spent on liabilities.
John Ray Says Bahamas Authorities are questionable over FTX treatment
In the Congressional hearing, Chief Executive John Ray explained that they faced an extraordinary pushback from Bahamian authorities when investigating the FTX collapse. He explained that some assets were moved out of the exchange and in favor of the Bahamian Authorities, citing hacking.
According to his testimony, the Bahamian authorities did not seek permission from the bankruptcy team and just took the funds. They didn't even table a request for the process to be undertaken. Ray said FTX co-Founders Mr. Gary Wang and Fried aided the act. He added that other FTX employees could have been involved in the process. Ray told the Congress:
"Unlike the Chapter 11 process, there is no transparency in the Bahamian process. We have repeatedly asked them for clarity on what they are doing, and we have been shut down on that."
Ray's comments came hours after the Bahamian Authorities had accused his team of being too focused on making headlines other than making things much better.
Bankman-Fried denied bail
Sam Bankman-Fried appeared in court on Tuesday for his first hearing, a day after his arrest. His lawyer, however, asked the judge to give them a bail of $250K, which was turned down. According to further reports, Bankman-Fried's lawyer Jerome Roberts also asked for jail release and electric monitoring of his client.
The Chief Magistrate JoyAnn Ferguson-Pratt overseeing the first hearing said that Bankman-Fried had the right to apply for bail. However, she added that the court had to adjourn to determine if it had the jurisdiction to offer him bail.
Roberts said that his client had no intention of fleing since he had been in the Bahamas since the FTX collapse. He also noted that Bankman-Fried had some health issues, including depression, insomnia, and attention deficit disorder. However, details came later denying Bankman-Fried bail.
Chief Magistrate JoyAnn Ferguson-Pratt also denied a petition that sought to give Bankman-Fried a shot at getting bail at $250 K. She ordered that Mr. Bankman Fried be sent to the Bahamian department of corrections till Feb. 8, when the next hearing is scheduled.
US officials still pursuing individuals linked to FTX collapse
Senior US regulatory officials have declared that their push for finding other individuals linked to the FTX collapse is still ongoing. In a press conference, the US attorney for the Southern District of New York, Damian Williams, said they were not done charging other individuals linked to the FTX collapse.
"To anyone who participated in wrongdoing at FTX or Alameda Research and who has not yet come forward, I would strongly encourage you to come to see us before we come to see you," Williams added.
Lawmakers and crypto space react to FTX hearing and collapse
The crypto space and several lawmakers have spoken out following the FTX collapse and hearing. Senator Cynthia Lummis has spoken out, explaining that crypto is not on trial, but fraudulent organizations will continue to be.
Ethereum co-founder Vitalik Buterin has also weighed in on the matter, saying that centralizing organizations like FTX is suspicious. In a statement shared with Bloomberg, he said:
"What happened at FTX was a huge tragedy; that said, many in the Ethereum community also see the situation as a validation of things they believed in all along centralized anything is by default suspicious."
Binance CEO Changpeng Zhao (CZ) also commented several times on Bankman-Fried and FTX, calling him one of the greatest fraudsters in history.
Vitalik, CZ, and Sen. Lummis are just some of the ones who have voiced that crypto has its merits, but bad actors should be weeded out. Many others have come out regarding the matter, but what's most important is for crypto enthusiasts to learn how to research on their own and verify their findings.