Wildly Popular Gleec BTC Exchange Integrates Bitcoin and over 100 Altcoins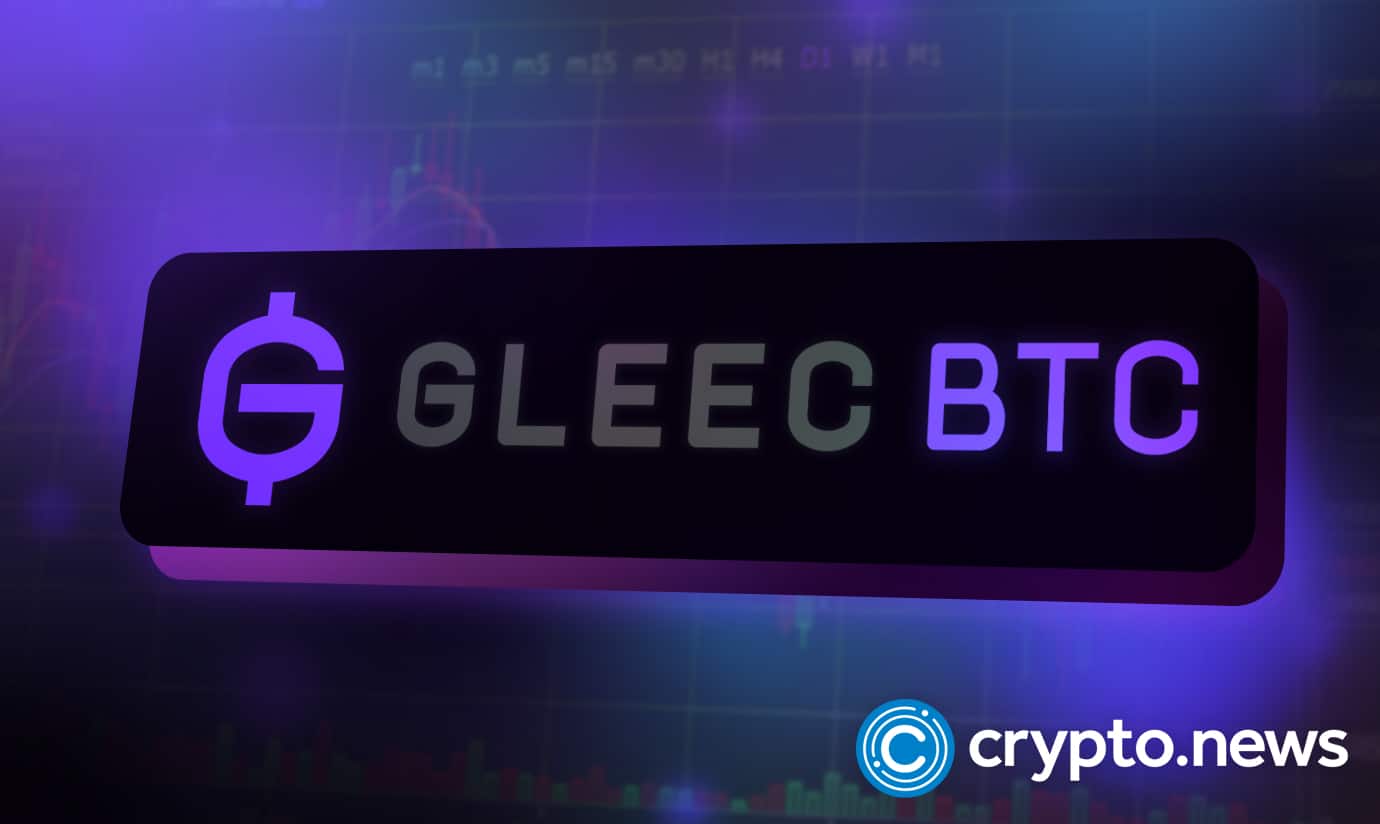 Gleec BTC Exchange has announced the listing of more than 100 established cryptocurrencies on its platform, including bitcoin (BTC), Ethereum (ETH), Cardano (ADA), and Tron (TRX), as part of efforts to become a leader in the crypto exchange space. Gleec users can now trade a vast array of digital currencies against the USDT, EUR, and $GLEEC pairs.
Gleec BTC Exchange Lists More Tokens
The British Columbia-registered Gleec BTC Exchange has further expanded its growing list of supported digital currencies, as it continues to make steady progress in its mission to become a leading crypto trading platform.
The ramp, which is powered by its native GLEEC token, a Komodo Smart Chain-built cryptocurrency, has hinted that it expects the fresh listings to significantly boost its liquidity and make it a more competitive crypto trading venue.
With the new listings, Gleec says its customers will now be able to trade ETH, LTC, TRX, ADA, ATOM, XRP, and other tokens against the BTC, USDT, GLEEC, and EUR pairs taking the total number of digital assets available on the exchange to over 150.
Commenting on the latest development, Daniel Dimitrov, CEO, and Founder of Gleec BTC Exchange stated that he firmly believes that the addition of these established tokens with billions of dollars in market cap, will no doubt go a long way in solidifying its status as a top exchange.
Trust and Compliance
At a time when financial regulators in various parts of the world are increasingly making it mandatory for digital assets exchanges to secure the relevant licenses and get regulated, Gleec BTC exchange claims it has successfully obtained all the necessary documents and it now functions as a fully regulatory compliant exchange under the laws of British Columbia.
At a time when hackers are increasingly becoming more sophisticated in their dirty acts, with the crypto ecosystem losing more than $2 billion dollars to thefts and heists this year already, fund security is now a very important feature in the crypto space and Gleec says its platform has watertight security.
The Gleec team stated:
"The listings open up the crypto market to a financially regulated exchange, allowing traders to have a high level of trust that their funds are safe and secure. Gleec BTC Exchange is built to give traders more market options, while also offering them a safe, trustworthy, and transparent platform."
In addition to its growing list of tokens, Gleec BTC Exchange says it plans to offer blockchain startups a launchpad for their new digital assets, enabling them to leverage the platform's increasing liquidity to give their native tokens a solid foundation.
Importantly, Gleec says it's also putting the finishing touches to its plans of connecting the exchange with the Gleec bank, to make it possible for traders to seamlessly connect and integrate their Gleec Pay IBAN accounts with the Gleec spot exchange for hassle-free fund deposit and withdrawal.
The development team went no to add that plans to add a BTC-USDT conversion button on its platform, to enable Gleec SV point-of-sale merchants in El Salvador to easily convert their BTC to the USDT, are underway. 
$GLEEC token is currently available on a number of exchanges, including Bittrex, HitBTC, and Gleec BTC Exchange.