Will Rakuten's Acquisition of Bitcoin Startup Affect International Retail Industry?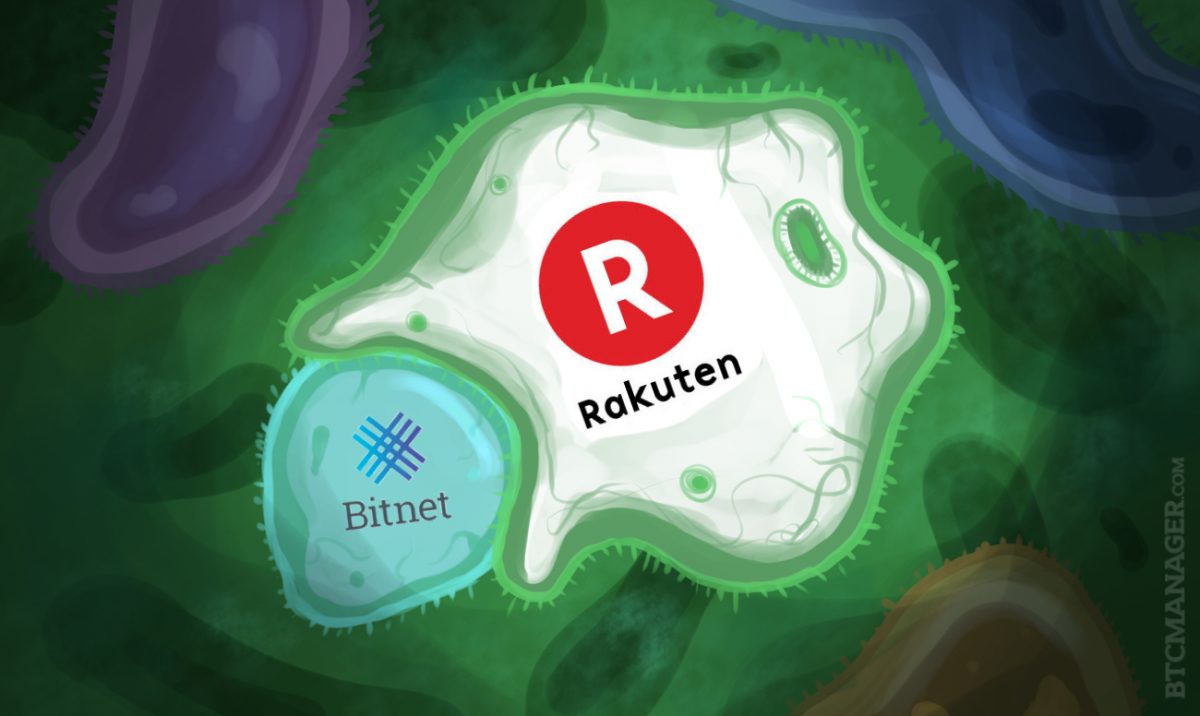 Japan's largest e-commerce platform and internet corporation Rakuten has acquired a Bitcoin payment startup called Bitnet, to establish a blockchain lab for extensive research and testing. Considering the dominant market share of Rakuten over the Japanese e-commerce industry, many believe that the company's creation of a blockchain-focused research facility will heavily impact its competitors.
The acquisition of Bitnet, a San Francisco-based bitcoin merchant payment gateway provider backed by leading venture capital firms, revealed Rakuten's serious plans of integrating Bitcoin and the blockchain technology as a core part of their operations.
Over the past three years, Bitnet has secured US$14.5 million in funding from thirteen investors including reputable VC firms like Digital Currency Group and Highland Capital Partners, to develop secure and efficient platform for merchants to integrate Bitcoin payments with. The startup heavily focused on the speed and user experience of the platform so that the merchants do not have to deal with issues surrounding payment delays, fraudulent transactions, security concerns, and transaction fees.
Under the guidance of Rakuten and other international firms, Bitnet continuously developed a reliable payment gateway for merchants that enables international transactions without cross-border fees and transaction costs of less than 1 percent of the sales.
Rakuten was involved in the development of the company since its early stages, assisting the startup through the development and testing of their technologies with leading merchants and e-commerce platforms. The Japanese e-commerce giant went as far as integrating Bitcoin payments into their main platform through the Bitnet payment network, exploiting the benefits and limitations of integrating the digital currency,
With the Bitcoin integration in place, Rakuten is establishing a development organization within the corporation using IP assets from Bitnet Technologies to open a blockchain lab in Belfast, Northern Ireland. The organization, which will be led by Bitnet's existing members and two other executives from Rakuten, will focus on the development of innovative blockchain-based financial platforms and applications that can be implemented by e-commerce companies worldwide.
"We are delighted that Rakuten have chosen to open their new Blockchain Lab here in Belfast. There are so many great opportunities for blockchain technologies inside Rakuten and the newly created lab will be instrumental in delivering new and innovative solutions" said Fergal Downey, VP of Engineering of the new Rakuten Blockchain Lab.
The significance of the acquisition of Bitnet and the establishment of the blockchain development organization lies behind Rakuten's vision of globalizing their e-commerce businesses. Rakuten already controls 28.8% of the Japanese e-commerce market share, surpassing Amazon Japan and Yahoo! Japan Shopping combined by more than 10%.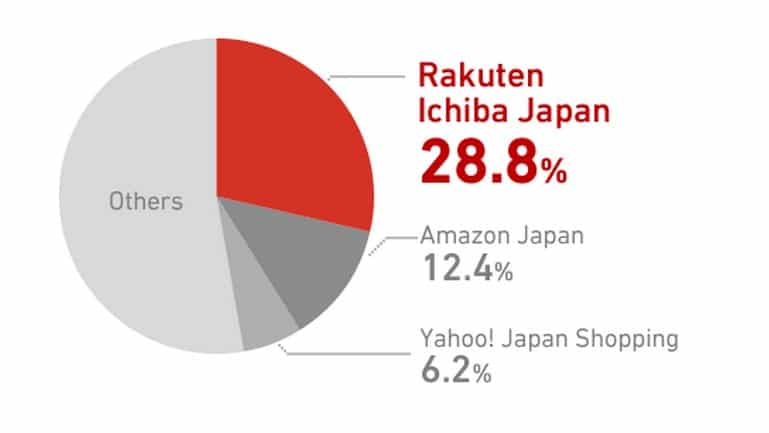 More impressively, Rakuten has secured US$4 billion worth of acquisitions in the past few years, taking over dominant internet companies in the U.S., Europe, Canada and Cyprus. Its portfolio of companies include Ebates, Buy.com, and Play.com.
The vision of Rakuten aligns with their strategy to globalize their services and technologies. The developed software and blockchain-based applications from their blockchain development organization will most likely be tested by its subsidiary companies and platforms, that hold substantially large market shares of their own in their respective industries.
Thus, the global presence of Rakuten will enable the corporation to roll out their fintech and blockchain platforms to many dominant players in the e-commerce and internet industries worldwide. Such international distribution of technologies will help Rakuten understand the potential and applicability of blockchain in the ecommerce industry in detail.
"Drawing on the significant IP assets and deep engineering expertise of the Bitnet team and combining that with Rakuten's leadership in fintech and support of innovative solutions, the new Rakuten Blockchain Lab will be our first step toward unlocking blockchain's potential to revolutionize the way that financial and e-commerce transactions are conducted," said Group Executive Vice President of Rakuten, Yasufumi Hirai.
Although the company hasn't mentioned Bitcoin or any other specific digital currencies in their official statement, experts speculate that the Japanese corporation will focus on the development of Bitcoin-based payment networks considering their involvement with Bitnet.
If and when Rakuten begins to launch their blockchain-based payment networks, its subsidiary companies and platforms will integrate them, which will significantly affect the global e-commerce market.