Winklevoss' Gemini Exchange Acquires Crypto Collectibles Startup, Nifty Gateway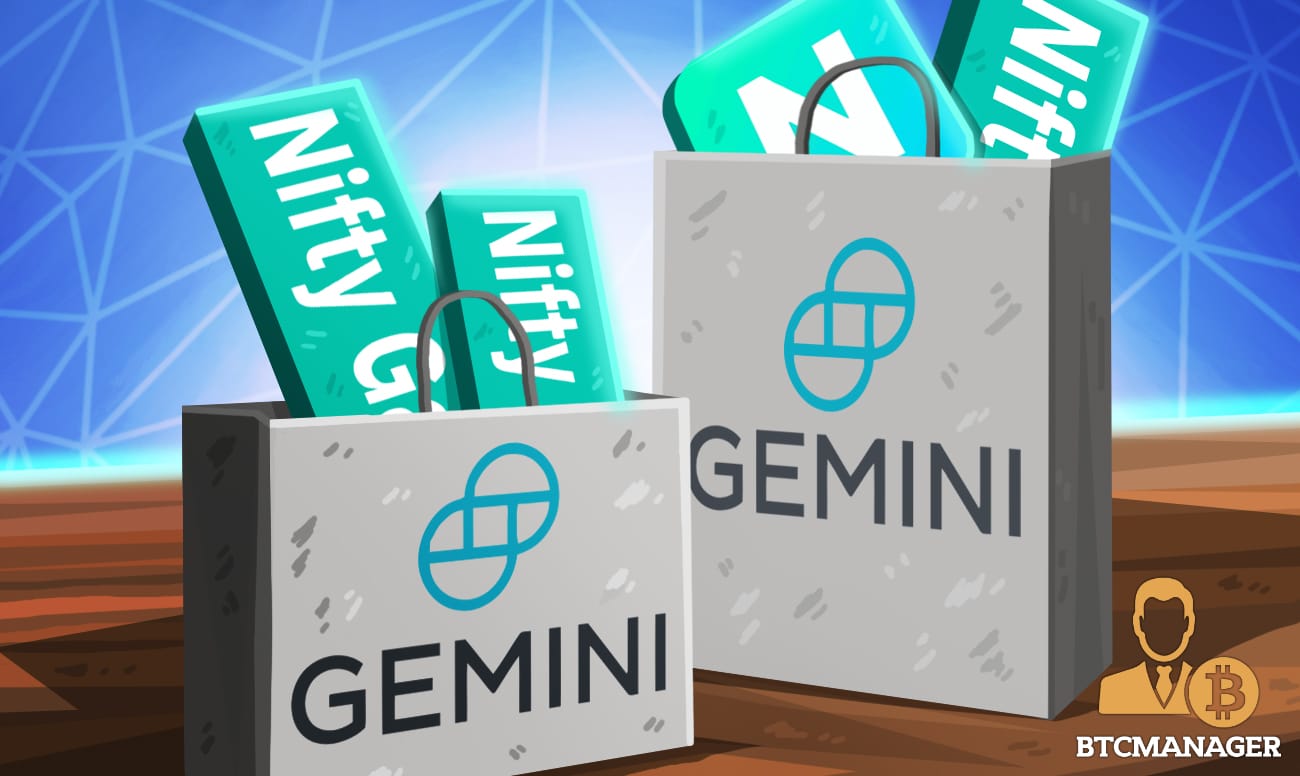 Gemini, a regulated bitcoin (BTC) trading venue and cryptocurrency exchange run by the Winklevoss twins, has announced the acquisition of Nifty Gateway, a platform that makes it possible for anyone to buy and manage non-fungible tokens also known as crypto-collectibles, according to a blog post on November 19, 2019.
Gemini Bags First Acquisition
Whilst Bitcoin, altcoins and the underlying blockchain technology are already transforming the financial ecosystem, the art world is also feeling the impact of these innovative technologies, as evidenced by the growing popularity of crypto-collectibles and the high-flying Winklevoss twins have latched onto this massive goldmine. 
As stated in its blog post, Gemini's acquisition of Nifty is in line with its mission to build the future of money. 
Gemini said:
"Cryptocurrency is ushering in the future of money– it's also enabling the future of digital goods and collectibles. As part of our goal to build the future of money, we are building bridges into these new digital economies. To that end, we have acquired Nifty Gateway."
For the uninitiated, just like in the real world where people can easily purchase any kind of collectible they admire, including stamps, baseball cards, and others, non-fungible tokens which are often based on the ERC-721 token standard, makes it possible for anyone to own unique digital collectibles of their choice, including artworks as well as video game items and characters amongst others.

Since CryptoKitties took the world by storm earlier in November 2017, numerous digital collectibles have made their way to the limelight, including Gods Unchained, OpenSea, to mention a few.
Why Nifty Gateway
Established in 2018 by identical twins, Duncan and Griffin Cock Foster, Nifty Gateway strives to simplify the purchase of NFTs like CryptoKitties, Gods Unchained, OpenSea, and others. The platform enables anyone to quickly purchase these crypto-collectibles with their credit or debit cards.
Just like the crypto markets, which has grown to a decent $222 billion within a decade, despite the ups and downs, the founders of Nifty Gateway firmly believe that the crypto-collectible markets have huge potential and it could even dwarf the art, gaming and collectibles markets in the near future; the Winklevoss twins also see this vision. 
Tyler Winklevoss said:
"All great companies, all great ideas there's a period where you see a truth and many other people don't, and you have to have that conviction."
In related news, earlier in May 2019, BTCManager reported that the creators of KnownOrigin and BlockCities had launched Nifty Football, an NFT marketplace that allows users to buy and trade various Ethereum-based collectibles of footballers.