Winklevoss Twins Advocate for Cryptocurrency Regulations to Protect Investors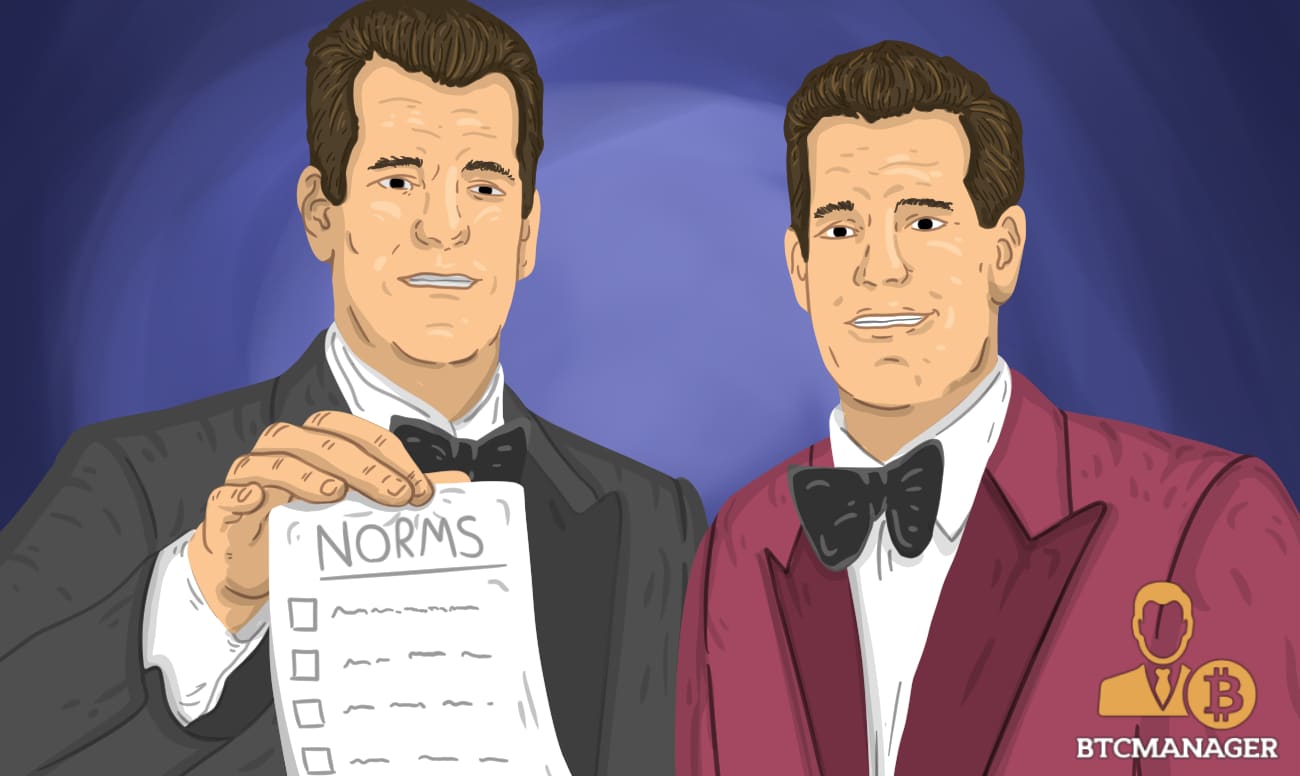 Gemini Trust Co., a cryptocurrency exchange owned by the Winklevoss twins has released an ad campaign advocating for the regulation of the cryptospace to bridge the gap between the decentralized and traditional markets, The Wall Street Journal reports on January 4, 2018.
Amenable Crypto Regulation Essential
The U.S. based exchange popularly known as Gemini launched their marketing strategy on the New York Subway on December 31, as well as on Taxi placards with slogans endorsing best practices concerning the digital assets ecosystem.
The slogans read "Crypto Without Chaos," "The Revolution Needs Rules," and "Money Has a Future."
Rules like mathematics? Sure. Crypto needs that. Rules like "KYC AML licencing taxation Patriot Act bitlicense bullshit?" No. Crypto doesn't need that. pic.twitter.com/8azzqCKlwa

— Nick *End the Fed* Foley (@BookofNick) January 4, 2019
Based on reports, the company is hoping to better promote of the mobile application they recently released. The ads created by Interesting Development, U.S-based branding agency, will also be featured in The New York Times on January 7, 2018.
Chris Roan, head of marketing at Gemini, told The Wall Street Journal that people who intend to invest in virtual currencies deserve to be protected just like investors in the traditional market.
Accordingly, in the traditional system, there are practices, standards, and protocols to comply with and as such, the same should be encouraged when it comes to the world of digital assets. Roan further added that Gemini aims to bridge the gap between the old system and modern technology.
Is Regulation against the Ethos of Bitcoin?
Despite these attempts to promote an environment for digital currencies to thrive, some crypto enthusiasts like Nick Foley have criticized Gemini's initiative. In Foley's opinion, security measures such as Know Your Customer (KYC) and licensing run contrary to the decentralized sentiment of many cryptocurrencies, especially bitcoin.
In the same vein, Neha Narula, director of the Digital Currency Initiative at the MIT Media Lab, told The Wall Street Journal that there are some regulations of the traditional system which could be integrated into cryptocurrencies, but then, using them would omit innovation.
Nevertheless, Narula has recommended that these rules need to be enforced to eliminate the problem of market integrity and foster consumer protection.
There are expectations that Gemini's need for increased regulations may lead to the approval of a Bitcoin ETF by the U.S. Securities and Exchange Commission (SEC). It's noteworthy that the Winklevosses are among some of the highly-reputed stakeholders in the cryptoassets industry fighting for the amenable regulation of the cryptosphere.
BTCManager informed on March 15, 2018, that the Winklevoss brothers are trying to establish a self-regulatory body that will set up standards to govern cryptocurrencies and oversee the activities of the market.