Winklevoss twins' Gemini loses COO amid recent issues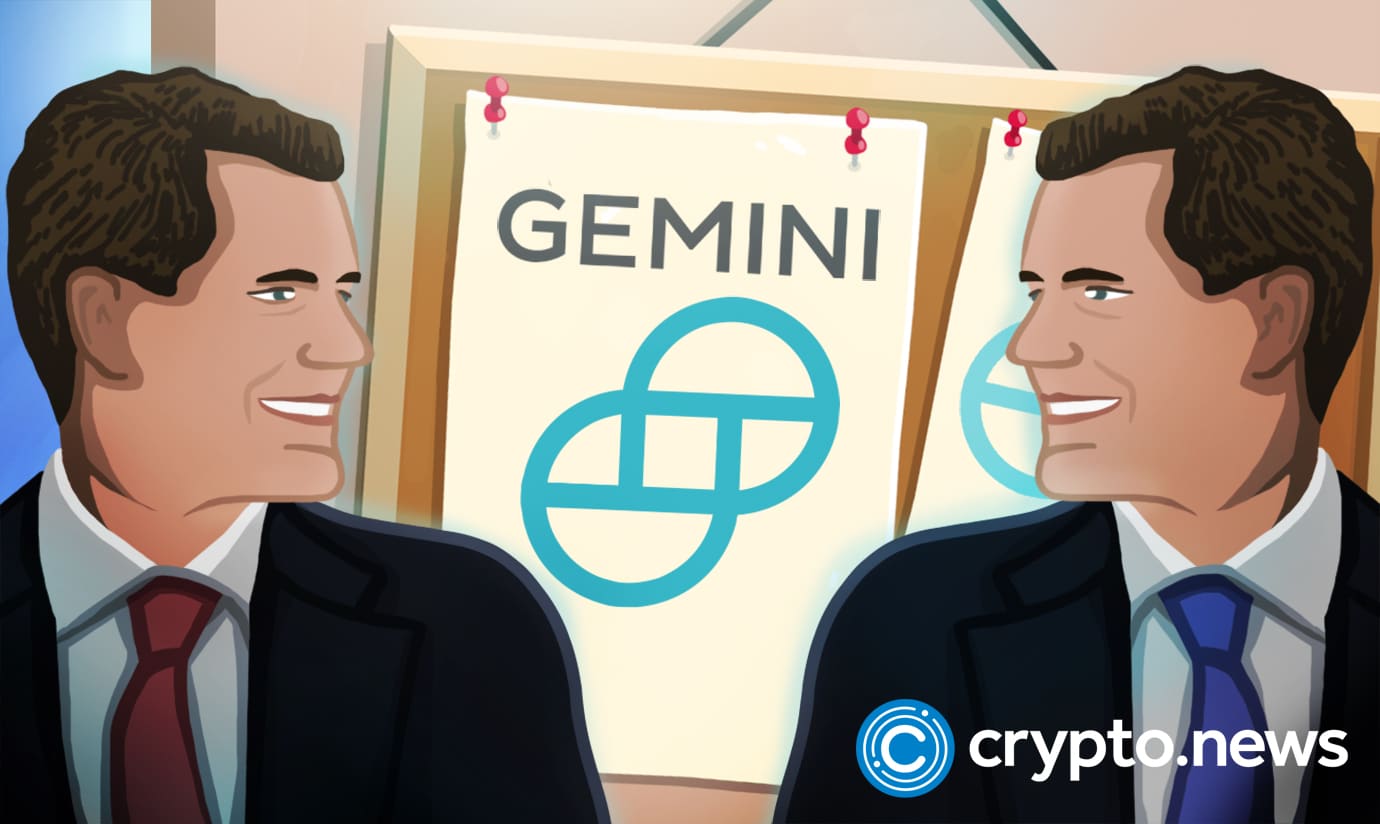 According to Bloomberg, Noah Perlman, Gemini's Chief Operating Officer, has left the Winklevoss twins' crypto exchange. 
Noah Perlman quits Gemini exchange
According to the latest news reports, Noah Perlman, Chief Operating Officer at Gemini exchange, a firm established by Cameron and Tyler Winklevoss, has resigned from the startup, as its troubles continue.
2019 saw Perlman take on the role of a Chief Compliance Officer at Gemini. He had previously served for Morgan Stanley. According to Perlman's LinkedIn profile, he held the position of COO until January 2023. When asked why he was exiting Gemini, he opted not to respond.
Gemini representatives also declined numerous requests for the information.
Cameron Winklevoss accuses DCG CEO
Cameron Winklevoss has recently accused Barry Silbert, the founder of Digital Currency Group (DCG), of bad faith stall tactics and the mixing of finances inside his corporation. Winklevoss alleges that these actions have needlessly left $900 million in account holders' assets in purgatory since the collapse of the now-bankrupt FTX exchange. Silbert responded that DCG has never been contacted since delivering a proposition to Genesis and Gemini's advisors on Dec. 29, 2022.
Winklevoss also confronted Silbert of misusing $1.675 billion in funds that he claimed DCG "owed" Genesis for reasons other than reimbursing creditors:
"You took this money – the money of schoolteachers – for fuel greedy share buybacks, illiquid venture investments, and kamikaze Grayscale NAV trades that ballooned the fee-generating AUM of your Trust, all at the expense of creditors and all for your own personal gain."

Cameron Winklevoss, Gemini founder
Winklevoss gave a deadline of Jan. 8 to solve the problem. Genesis warned customers toward the end of last year that if its crowdfunding attempts to close the gap left by FTX exposure fail, it might have to declare bankruptcy. The business stated in a recently released update that it is confident in its ability to find a solution.