Worst performing crypto in May 2023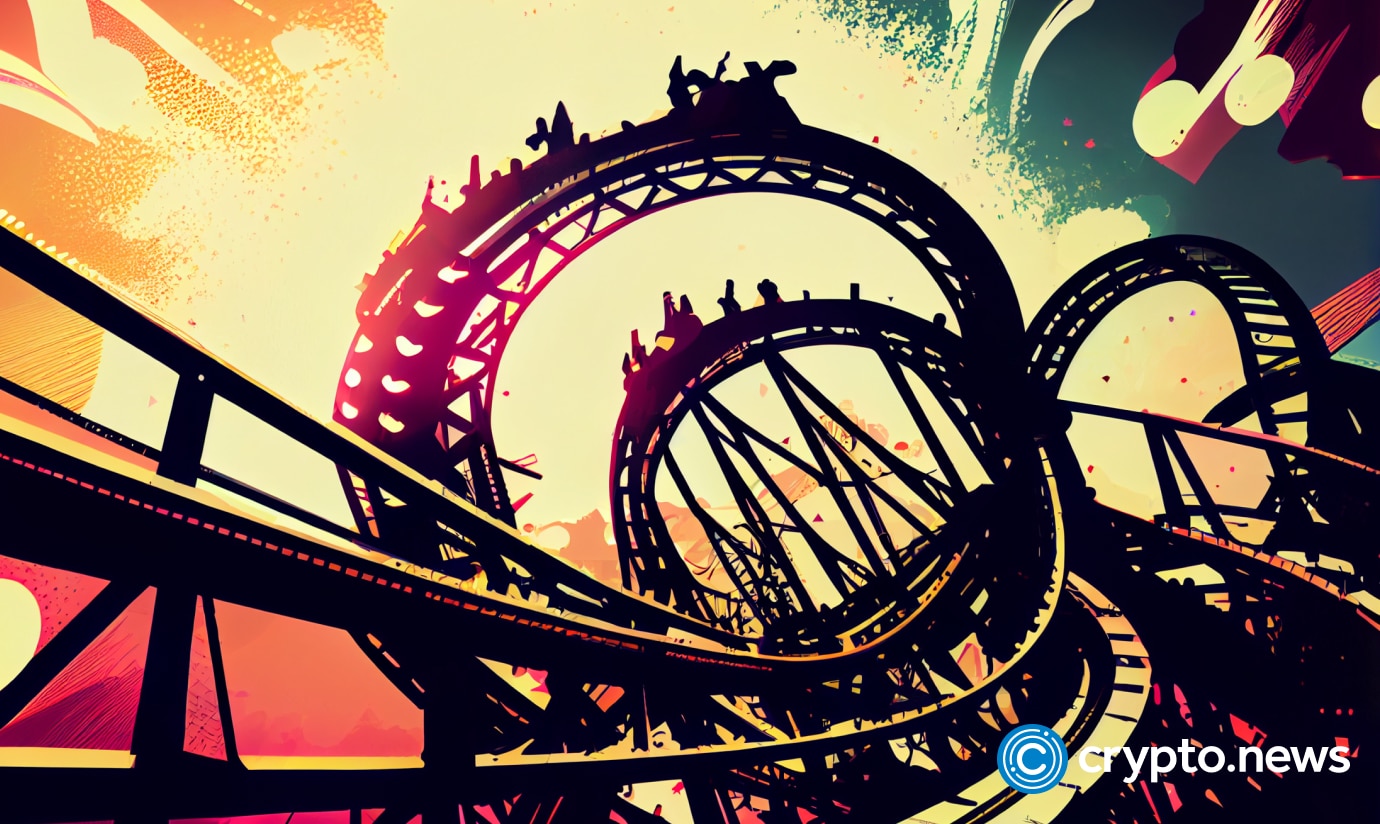 The global crypto market capitalization witnessed a $100 billion fall in the first two weeks of May, dropping from $1.22 trillion to $1.12 trillion.
This has caused a stir in the industry, making investors worry about their assets. Here are May's ten worst-performing cryptocurrencies among the top 100 assets.
The leading loser award goes to sui (SUI) with a 77.3% fall in the past 30 days, according to data provided by CoinMarketCap (CMC). The asset fell by 70% a day after its launch on the largest crypto exchange, Binance, and plunged to an all-time low (ATL) of $0.94 on May 24.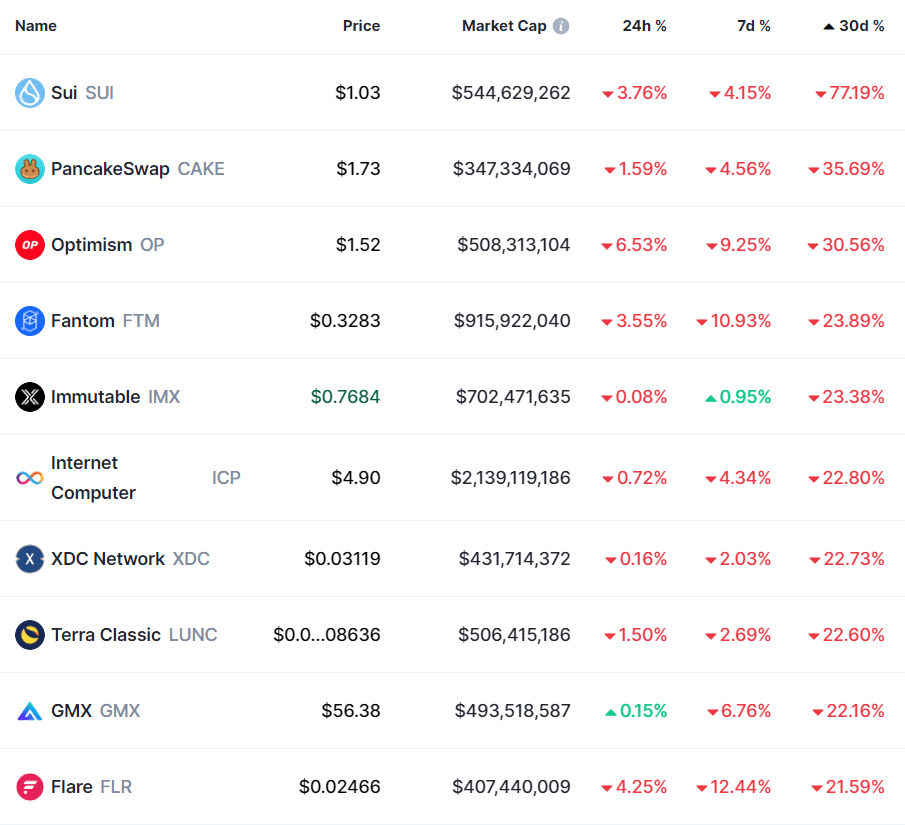 Moreover, PankackeSwap's utility token, CAKE, ranks second on the list with a 35.6% drop over the past month. CAKE's price fell by 4.5% in the past week.
The third loser among the top 100 crypto assets is optimism (OP), with a 30.5% fall in May, with a 9.25% decline this week alone.
Fantom (FTM) and immutable (IMX) fell by roughly 23% over the past 30 days. While FTM recorded a 10.9% slip in the past seven days, IMX could register a nearly 1% rise in the mentioned timeframe.
Data provided by CMC shows that ICP, XDC, the fallen Luna Classic project (LUNC), and GMX plunged by 22% in May. Among these assets, only GMX could record a 0.15% incline in the past 24 hours despite the uncertain market conditions.
Last, the flare token (FLR) sunk by 21.5% over the past 30 days, making it the 10th worst-performing asset on this list.