Wyoming Sets Pace in Shaping the U.S. Crypto Future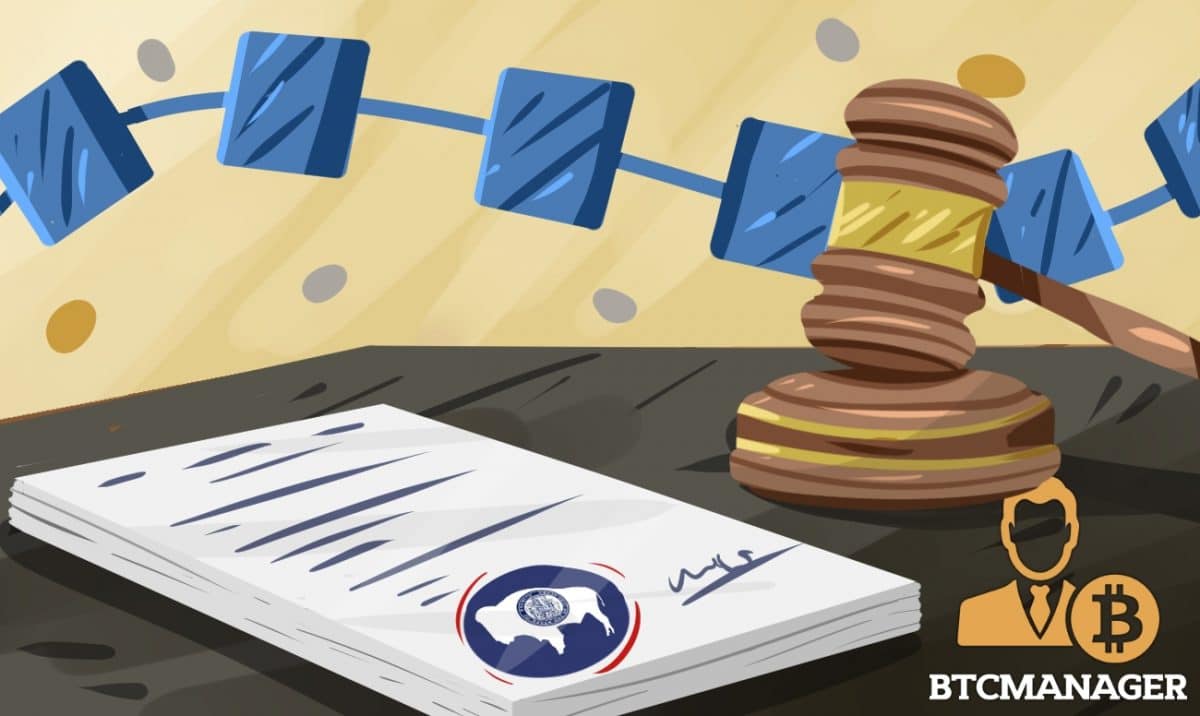 Wyoming is now adopting the LAO, a Limited liability autonomous organization. LAO bill believes that smart contracts managing LAOs need to have the ability to be modified, upgraded, or updated. Wyoming, the state in the United States, was the star to create the LLC, bringing about ease, ubiquity, and benefits of the LLC structure. 
Cryptocurrency's Foreseeable Future 
In 1977, Wyoming first passed legislation allowing a new type of company called a Limited Liability Company (LLC), and hardly anyone noticed. Today, over 2/3 of all new companies formed are LLCs.
Traditional operating agreements or smart contracts can back membership interests of LAO. The latter is the most interesting since it recognizes smart contracts as a systematic process to decide a Smart Company's Ownership.
LAO bill should be excellent for crypto personalities in the U.S., as it recognizes governance's future. It draws the comparison to how LLCs enabled small businesses to boom across the U.S. over the past 40yrs, and the LAO could be the next big thing in the blockchain era.
Decentralized Autonomous Organizations Supplement
Wyoming recently introduced legislation to create crypto regulations On March 17, 2021, after a few attempts to introduce incentives to make cryptocurrency and digital assets exempt from the U.S. Securities regulations in 2018 and 2019.
The bill was named Decentralized Autonomous Organizations Supplement, backed by Wyoming's Select Committee on Blockchain, Financial Technology, and Digital Innovation Technology. The new law would exclude digital tokens from being considered securities and grant Crypto DAOs legal approval, thus shaping future legislation.
They would be allowed to form as limited liability companies or LLCs, with the term DAO, LAO, or DAO LLC appearing in their official registry. Current LLCs in the state can become DAOs within the terms of the measure. Wyoming will be the first state in the United States to clarify a decentralized autonomous organization's legal status if it becomes official law.
Gary Gensler's Confirmation 
Gary Gensler has a full agenda as he gets a confirmation as SEC chair. Gensler's confirmation will impact the crypto industry massively. With Coinbase just listed on the Nasdaq, the controversial SEC v. Ripple lawsuit placing the agency on the legal defensive, and eight Bitcoin ETFs now pending the SEC's approval, industry players are monitoring what Gensler and his leadership team bring forth. 
At his nomination hearing before the Senate Banking Committee on March 2, Gensler said that Bitcoin and other cryptocurrencies had brought new thinking to payments and financial inclusion. However, they've also raised new issues of investor protection that they still need attention.
A few weeks ago, Texas Representative Tan Parker established the Uniform Commercial Code(UCC), an amendment bill (House Bill 4474), to better adapt commercial law to blockchain innovation and digital asset regulations. Soon Texas could follow in Wyoming's path to become the next crypto-friendly U.S state.
Texas would build a foundation for its leadership position alongside states like Wyoming that have already blazed a trail towards regulatory clarity if the UCC amendment Bill passes.