XCR, MKR and COMP lead top gainers list as crypto market cap hits $1.22t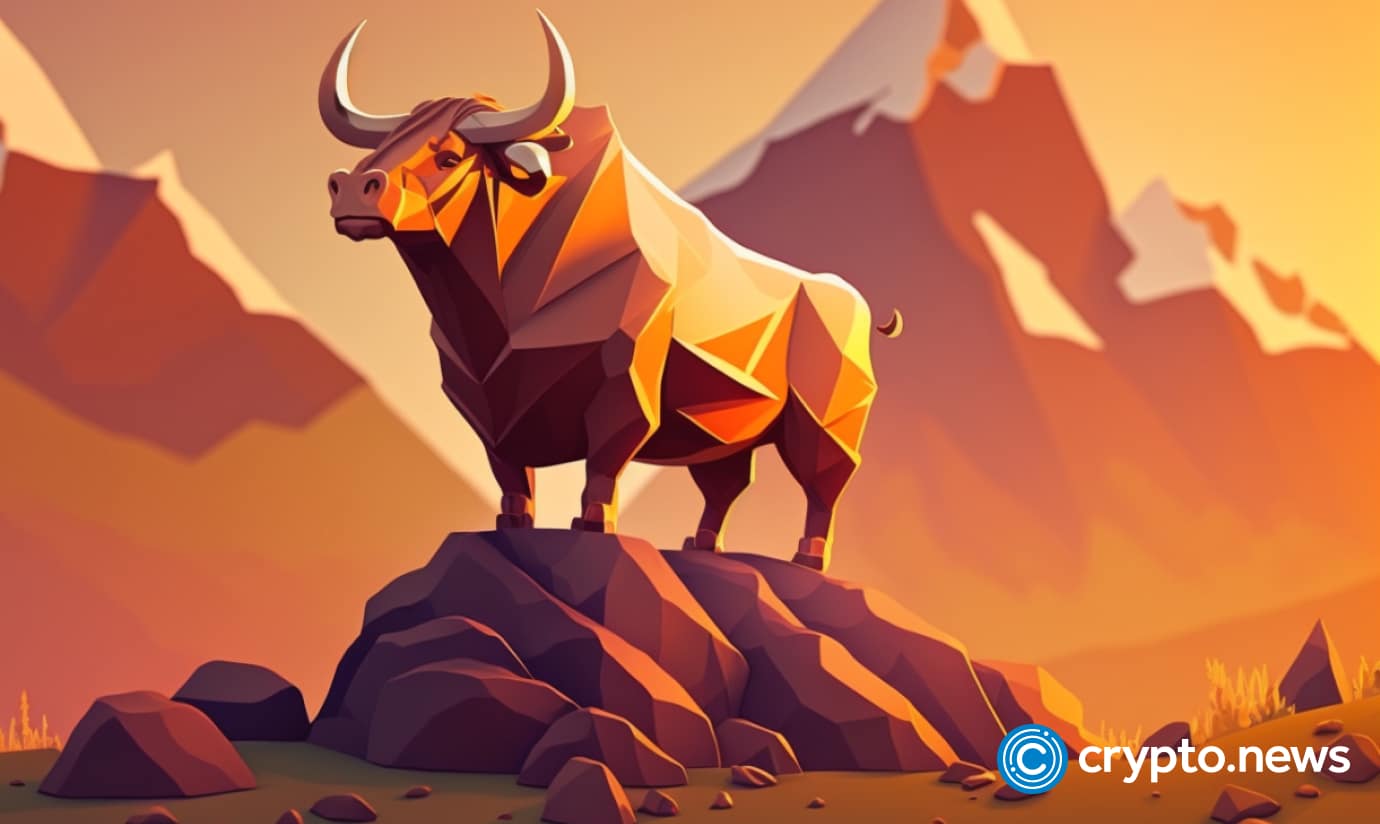 Amid the bullish momentum, some assets have towered over others as they look to recoup previous losses. Here's a look at the top 10 gainers over the last week, with eCash (XEC), maker (MKR) and compound (COMP) leading the charge.
Per data from price-tracking platform CoinMarketCap (CMC), XEC is the biggest gainer among the top 100 crypto assets in the past week. The asset has surged by an impressive 63.32% over the last seven days, claiming a price of $0.00003693 as of press time.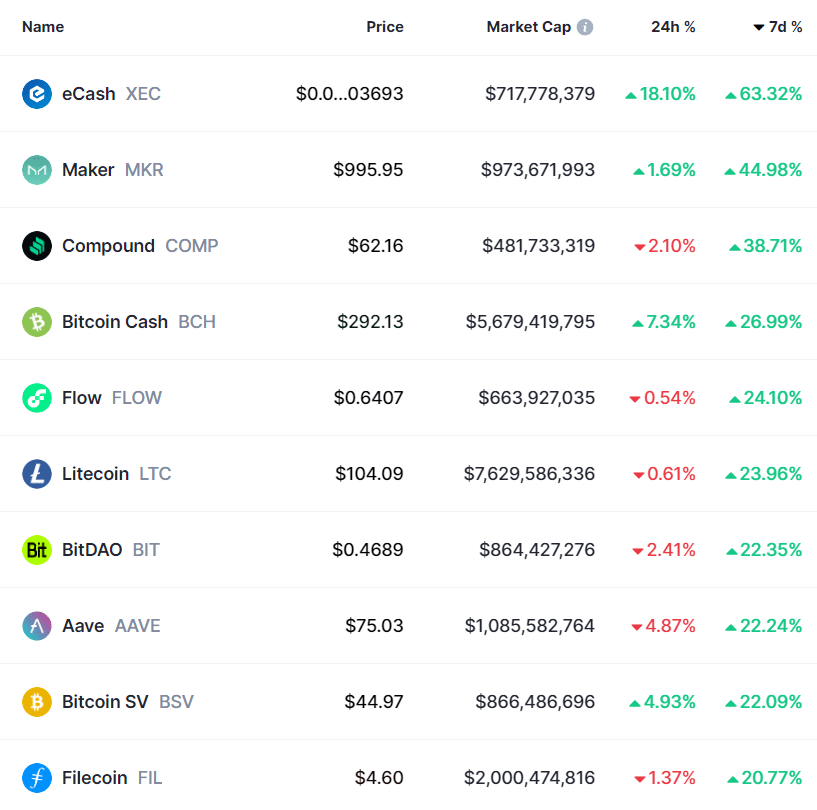 Sitting immediately below XEC is maker, with a 44.98% surge in the past week. MKR's rally recently slowed, as the asset has faced opposition over the past 24 hours. Despite this, maker sees slight gains of 1.69%, changing hands at $995.95.
COMP comes third on the list with an appreciation of 38.71% over the past seven days despite a 24-hour decline of 2.10%. Compound has reclaimed the $60 price level, trading for $62.16.
Bitcoin cash (BCH) secures the fourth position, with a 26.99% weekly gain, changing hands at $292.13.
While flow (FLOW) is down 0.54% over the past 24 hours, the asset has secured a place on the top 10 weekly gainers. FLOW is up 24.10% in the past seven days, sealing its fifth position on the much-coveted list.
LTC, BSV and FIL make the cut
Interestingly, the bottom five assets have also appreciated over 20% in the past week. This impressive trend is a testament to the overall rapid surge observed in the market, resulting in a 1.41% increase in global market cap in the past 24 hours.
Notably, litecoin (LTC) comes sixth on the list of top weekly gainers, witnessing an increase of 23.96%. Currently trading for $104.09, Litecoin looks to secure a position above the $105 psychological level. BitDAO (BIT) trails behind LTC, securing the seventh position with a 22.35% weekly increase.
Aave (AAVE) has witnessed the biggest decline over the past 24 hours, but it still holds eighth on the list. Despite a 24-hour drop of 4.87%, AAVE is up 22.24% over the last seven days. The asset seeks to hold above $75 to hedge against subsequent declines.
Bitcoin SV (BSV) and filecoin (FIL) secure the ninth and tenth positions with respective 7-day gains of 22.09% and 20.77%. BSV continues to make a push for $45, changing hands at $44.97, while LTC is currently trading for $4.60.
Amid this bullish momentum, the overall crypto market has increased in valuation. These surges have added $47 billion to the global crypto market capitalization, leading to a current valuation of $1.22 trillion.