XRP faltering as digitoads and dogecoin meme coins gain traction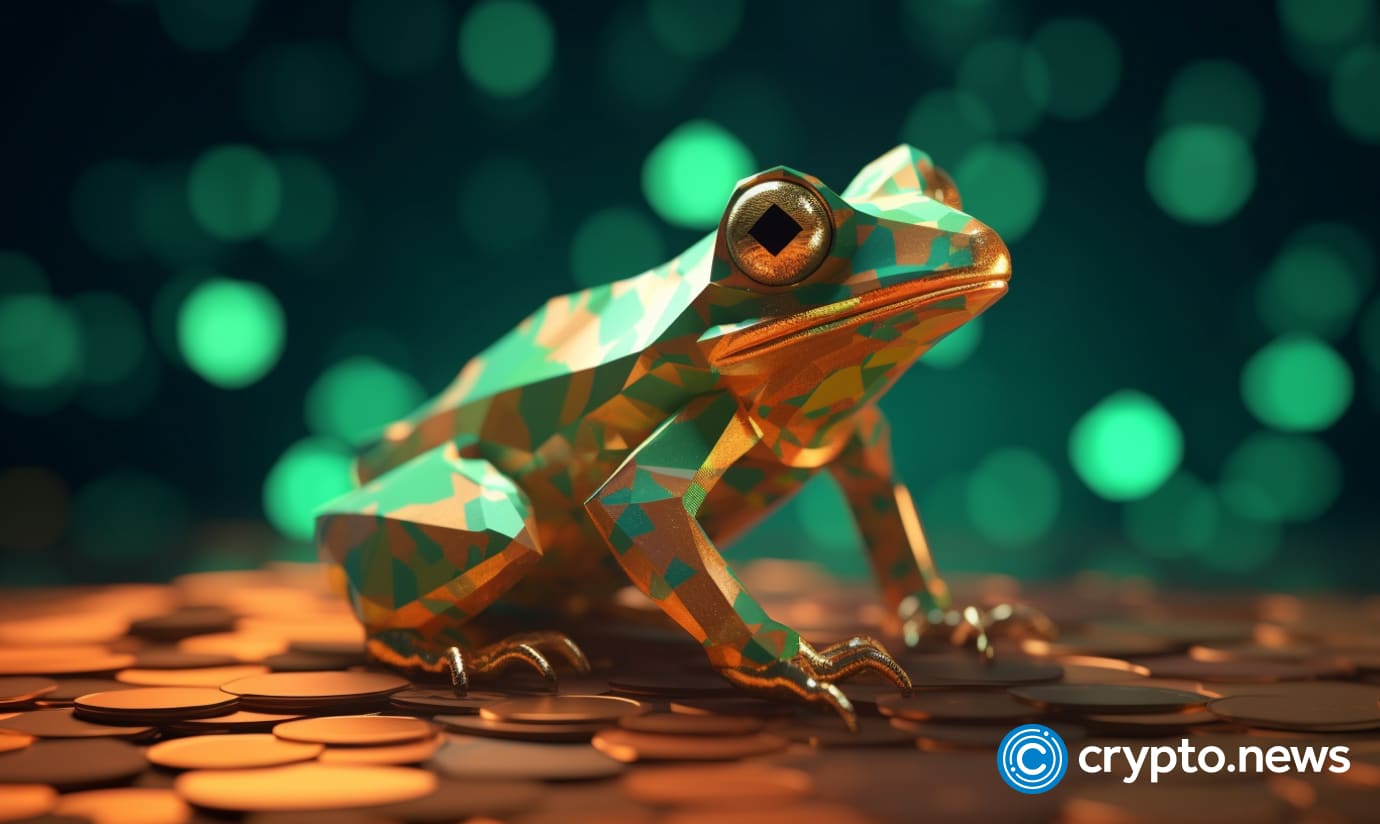 The United States Securities and Exchange Commission's (SEC) regulatory actions concerning altcoins have impacted the progress of XRP.
The ongoing legal dispute has led some long-term project supporters to shift their focus toward other potentially profitable ventures. Despite their discontent, these investors maintain a sense of optimism.
The SEC-Ripple lawsuit is a fight for sustainability. However, the market is constantly seeing promising projects emerge. One such platform is DigiToads, which is showing great potential.
Alongside Dogecoin, these two projects appear unaffected by the SEC's activities. Both meme coin projects are expected to reach new milestones in the near future.
DigiToads steps in the right direction ahead of launch
The DigiToads presale has hit the $5.9 million milestone. It continues to gather interest due to its appeal to frog meme lovers and its real-world use case. The latter feature is gold to investors looking for something to dominate their portfolios in the long term.
Utility-rich features of the project align with secondary crypto-coins that have moved away from hype and excitement as the major driving force. DigiToads has a functional metaverse, and non-fungible tokens (NFTs) are now available on OpenSea as utility features. The two products combine to provide the community with immersive interaction and even passive income.
The project sets on hooking gamers to its play-to-earn (P2E) space that promises massive rewards. Its metaverse, the swamp arena, makes these games lifelike and unequaled in terms of experience.
It has a prize pool that collects money from various activities in the project. For instance, TOADS transactions attract a 2% tax, which the prize pools benefit from. As people win and have their names on the leader-boards, they can access more TOAD assets. 
NFT purchases via the gaming marketplaces and OpenSea are other revenue-generating sources that benefit those participating in P2E. The DigiToads website offers an avenue for minting beautiful NFTs that bring the TOAD meme to life. They can act as digital souvenirs to meme lovers and provide an avenue to be part of a promising project.
Staking and the token burn feature go in hand. The two make DigiToads a worthwhile investment because of the scarcity they promote in the project. 
Various taxes fund staking, while the token burn feature activates when enough tokens are circulated. In a way, staking is a passive income earner for those invested in the project. Those holding NFTs earn more TOADS upon staking, freeing more tokens for supporters.
The DigiToads project appears to be buoying TOADS at each stage o the presale. Initially, each TOAD was priced at approximately $0.01.
As of presale stage 9, the cost has risen by 370%. In stage 10, it is expected to increase by 400%, and finally, at the official launch, it will grow by 450%.
Dogecoin marching higher
Dogecoin is up 5% on a 3-week run that has seen it top $0.07079; the level is the highest since June 10.
However, it hit a resistance point of $0.070000 and is now trading at $0.06835.
The bulls remain optimistic about the coin hitting $0.0750, but the small setback that caused a retreat might scuttle this goal.
Ripple-SEC lawsuit pressurizing XRP
According to market trackers, XRP's performance is subpar and continues to face downward pressure.
The ongoing court case has caused some investors to exit the market, leading to a notable price decrease.
Presently, XRP is trading at $0.467053. Despite these challenges, crypto experts anticipate a potential improvement in the near future.
Bottom line
Investors seeking short-term gains feel overwhelmed by Ripple-SEC's ongoing legal battle that has impacted XRP. However, the meme coin market is vibrant because of the attention Dogecoin continues to receive. This will likely benefit DigiToads once it launches, as it already shows promise in the ongoing presale.
Disclosure: This content is provided by a third party. crypto.news does not endorse any product mentioned on this page. Users must do their own research before taking any actions related to the company.