Bitcoin price prediction: BTC can reach $40k as DigiToads demand rises to an all-time high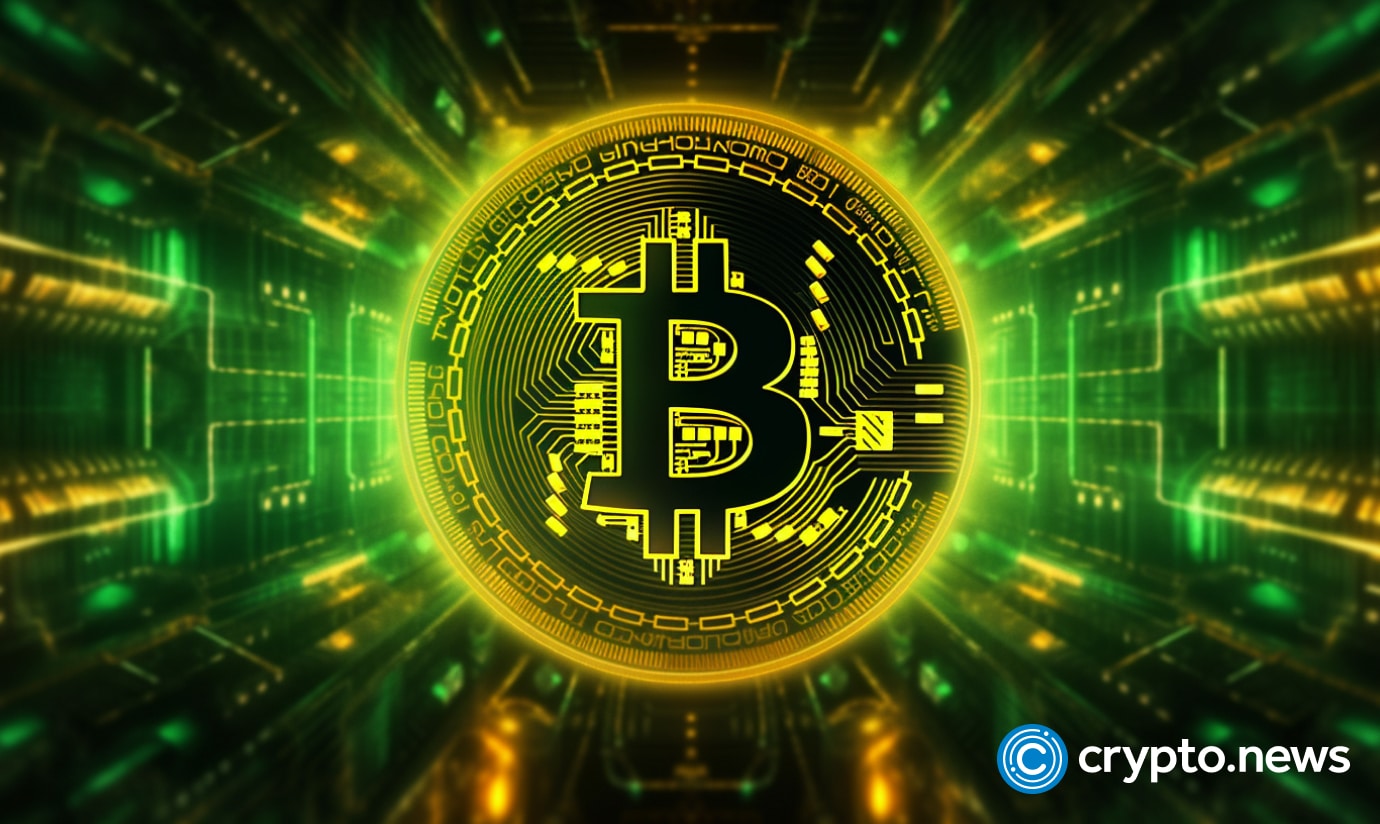 Bitcoin (BTC) has been volatile in recent times, attracting attention and speculation from traders and investors. The bitcoin price rose above $31,000, primarily influenced by institutional investors who anticipated the potential approval of a bitcoin Exchange-Traded Fund (ETF).
If the Securities and Exchange Commission (SEC) approves a bitcoin ETF, it would mean that BTC can be traded indirectly on traditional stock markets, just like shares and index funds.
This development could drive the demand for bitcoin and crypto even higher. Predictions suggest that introducing a bitcoin ETF could pump prices to $40,000 in the upcoming weeks. Drawing parallels with the rapid surge in gold prices upon launching its ETF in 2004, institutional investors are anticipating a similar impact on bitcoin prices.
On-chain data reveals that institutional investors appear to be accumulating bitcoin since news about the ETF surfaced. Whale investors have also shown increased activity in trading bitcoin, with a notable rise in large transactions during the previous month. This indicates that the ETF application played a significant role in enhancing investors' confidence in the coin. However, the recent rejection of the bitcoin ETF by the SEC, citing inadequacies and flaws, has slowed the upward momentum.
Fortunately, the rejection does not eliminate the possibility of BTC reaching the $40,000 milestone, albeit potentially taking longer than initially anticipated. A revised application for the bitcoin ETF has been submitted to the SEC, addressing the identified flaws. It could trigger a rally if approved, potentially pushing prices to $35,000 by August and above $40,000 in the coming few months. The BTC price has exhibited a positive response to this development.
The positive outlook on bitcoin is benefiting other cryptocurrencies, including DigiToads. This meme coin has gained popularity after a successful presale. It is now attracting traders who are showing significant interest in it.
DigiToads: rising demand ahead of launch
The growing demand for DigiToads recently hit an all-time high of nearly $6 million following the influx of cross-chain investors participating in the ongoing presale.
Industry observers speculate that this surge is attributed to the profitability of DigiToads for short-term and long-term investment goals. It is also because of its remarkable presale performance despite the crypto bear market.
The TOADS presale price started at $0.01 but rapidly rose to $0.047 after completing 8 out of 10 stages. In the 9th stage, early investors are up 370%, a fact that's also fueling demand for those who got in late. The demand for TOADS has seen over 357 million tokens sold, raising over $5.8 million during the presale.
Besides the presale, the cryptocurrency platform has other offerings, including a collection comprising 3,500 non-fungible tokens (NFTs) recently released for minting. Web3 enthusiasts now consider Toads Friends as NFTs they can buy to increase gains from DigiToads.
Investors knowledgeable in the crypto market are taking steps to participate in the potential growth of TOADS. After the presale, the token will be listed on BitMart and Uniswap.
Experts have also analyzed TOADS' interactions with decentralized exchanges, concluding that it has the potential to grow.
Conclusion
Although the SEC has rejected the bitcoin ETF, there is still a possibility of bitcoin rallying to $40,000. The increasing demand for TOADS during the DigiToads presale indicates a growing interest in the meme coin. DigiToads' performance and potential for gains are attracting cross-chain investors as it achieves new milestones. As the presale progresses and the token gets ready to list on BitMart and Uniswap, investors anticipate potential gains after its launch.
Disclosure: This content is provided by a third party. crypto.news does not endorse any product mentioned on this page. Users must do their own research before taking any actions related to the company.