Yearn Finance (YFI) Launches Bug Bounty Program on Immunefi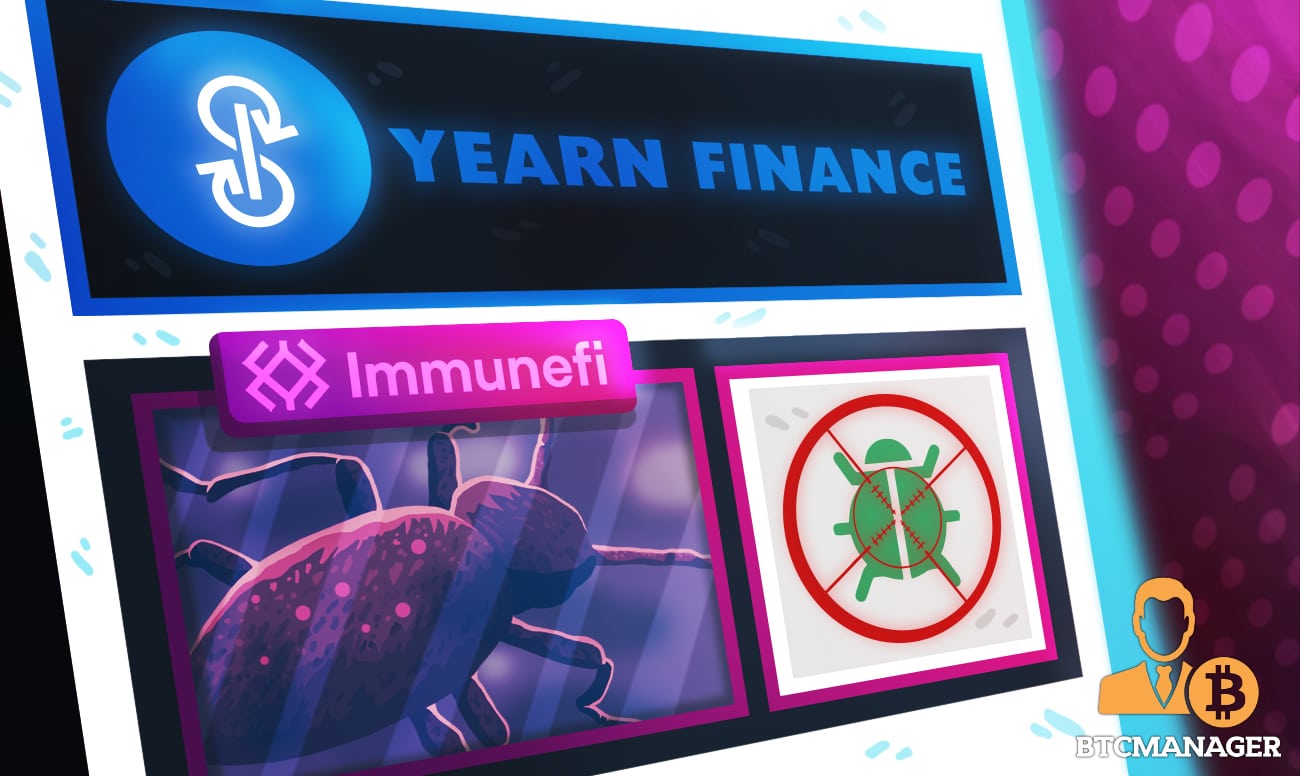 Yearn Finance (YFI) has joined forces with Immunefi to launch a bug bounty program. The team says it is setting aside from $100 to $200,000 to reward whitehat hackers depending on the severity of the bug, according to a press release on July 1, 2021.
Yearn Finance (YFI) Bug Bounty
Yearn Finance (YFI), Ethereum-powered decentralized finance (DeFi) heavyweight that claims to be focused on offering users the highest possible yield on their ether, stablecoins, and altcoins deposited in its liquidity pools has tapped Immunefi for a bug bounty program.
Launched by Andre Cronje in 2020, Yearn Finance suffered a severe attack that saw about $28 million stolen from its liquidity pools last February. However, in a bid to dig out possible loopholes and vulnerabilities that may still be hiding in its codebase, the team is now initiating a fresh bug bounty project.
The team says the amount of the bounty to be paid out to hackers participating in the bug bounty depends on the severity of each vulnerability found and how it could affect the protocol's availability, integrity, and lead to serious loss of funds. 
Making DeFi Safer 
Launched in December 2020, by Mitchell Amador, Immunefi claims to be the premier bug bounty platform dedicated to fostering the security of blockchain platforms and smart contracts. Since going live last, year, Immenefi has helped a vast array of projects to dig out vulnerabilities in their code and it's currently trusted by leading DeFi protocols, including Synthetix, Sushiswap, and Chainlink, amongst others.
Commenting on the collaboration with Yearn Finance, Amador said:
"Vulnerabilities in smart contracts represent a possibility of a direct loss of funds; meaning companies need to come up with the most cost-effective way to ensure their safety. One of those ways is launching a bug bounty, and we're excited to see more companies turning to this option. We're proud Yearn Finance chose our collaboration."
As decentralized finance continues to grow in popularity, DeFi protocols have become quite attractive to hackers. In 2020 alone, hackers made more than $120 million from 15 DeFi exploits and a good number of projects have suffered serious hacks this year.
In related news, BTCManager informed on June 23, 2021, that Coinbase crypto exchange has launched its automated smart contracts vulnerability checker designed to quickly fish out loopholes in Ethereum and other blockchain-based tokens.