Yearn.finance (YFI) and Pickle Finance Set to Merge to Boost DeFi Rewards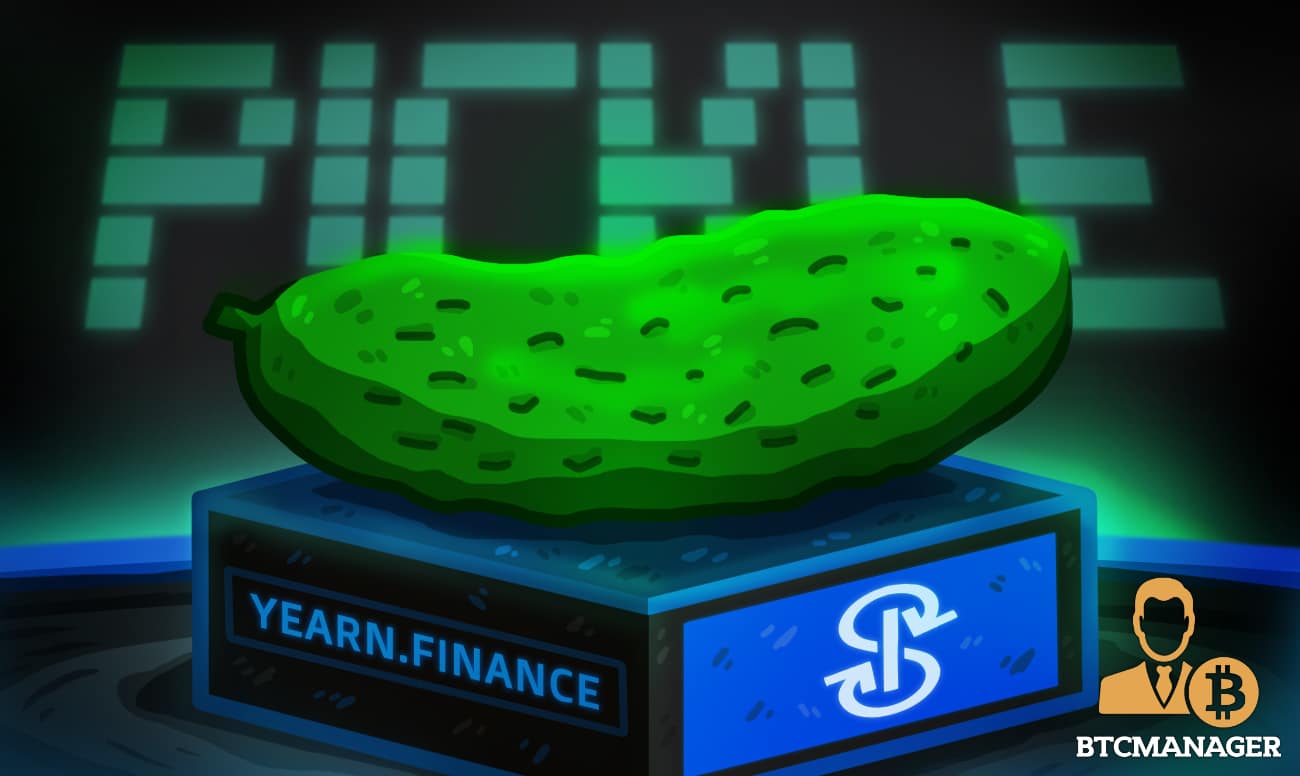 Andre Cronje's Yearn protocol comes to the rescue of the recently hacked Pickle protocol.
Yearn Comes to the Aid of Pickle Finance
Recently compromised decentralized finance (DeFi) protocol Pickle Finance has got some aid from Yearn.finance, a DeFi protocol led by Andre Cronje.
According to a recent announcement, Pickle and Yearn have got into a partnership to help the former bolster its yield farming incentives. In addition, the alliance will also help Pickle compensate its victims who were on the receiving end of a hack that resulted in the loss of $20 million worth of DAI from the protocol.
Per the announcement, Yearn and Pickle developers have come up with a "structure to allow the two projects to work together in symbiosis."
The partnership will involve integration at various levels between the two protocols.
For instance, Pickle will get integrated into the Yearn ecosystem and will share its development and security expertise. Further, the TVL of both the protocols will also be merged, while Pickle will also earn rewards from all Yearn depositors who use their reward Gauges.
For users, they will be able to enjoy stronger returns on their deposits via boosted rewards.
What Changes will Happen?
As per the announcement, Pickle Jars will now be deployed as Yearn vaults and will leverage the upcoming v2 design.
In addition, Pickle developers will continue to write strategies and earn a 10% performance fee under the new Yearn fee structure.
Moreover, there is good news for Pickle token holders too as they will be rewarded through staking Yearn vault tokens in Pickle gauges. There is the option to boost rewards by DILL. This means that the longer the time period the Pickle is locked for, the more DILLs are received.
The post reads in part:
"The minimum locking period is 1 week and the maximum period is 4 years. Holders of DILL can participate in Pickle governance and boost rewards received from Yearn Vault gauges. Pickle Governance decides on gauge weights, fee allocations, and other protocol parameters."
Finally, the announcement states that a new token – CORNICHON – has been created to track losses stemming from the recent Evil Jar attack against Pickle's Dai Jar. Notably, tokens will be minted against a snapshot of balances at the time of the attack and distributed to victims proportionately.
In related news, BTCManager reported recently how Andre Cronje had launched a new DeFi protocol dubbed Deriswap that focuses on crypto swaps, options, and loans.