Yuga Labs Could Face Class Action Lawsuit From BAYC and ApeCoin Investors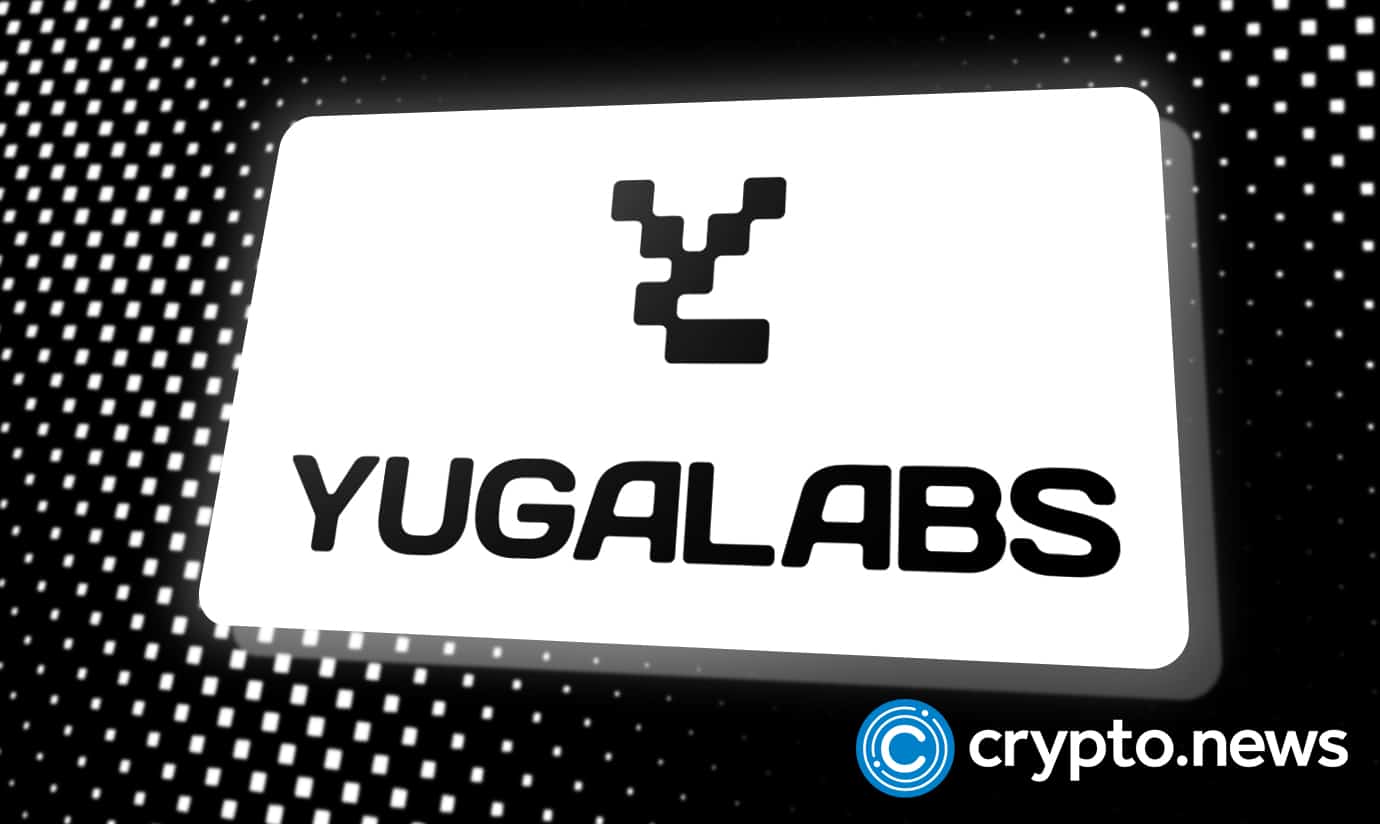 A law firm is organizing a class action lawsuit against Yuga Labs, claiming that the company deceived unsuspecting investors to purchase Bored Ape Yacht Club (BAYC) NFTs and ApeCoin (APE) token.
Bored Ape Creator Facing Possible Legal Action
A potential lawsuit being prepared by law firm Scott+Scott, alleged that Yuga Labs investors were "inappropriately induced" to purchase the company's NFT collection BAYC and collection's native token ApeCoin.
According to the law firm, Yuga Labs used celebrities to promote and pump the value of the crypto assets, which later caused losses for investors when prices plummeted.
Several celebrities like Serena Williams, Steph Curry, Snoop Dogg, Eminem, and Neymar are all owners of BAYC NFTs. In June, prominent rappers Eminem and Snoop Dogg released a music video highlighting the BAYC collection.
Meanwhile, the proposed lawsuit stated that Yuga Labs created "financial products" to take money from investors. Part of the proposal said:
"YUGA LABS launched the Ape Coin to further fleece investors. Once it was revealed that the touted growth was entirely dependent on continued promotion (as opposed to actual utility or underlying technology) retail investors were left with tokens that had lost over 87% from the inflated price high on April 28, 2022."
While there are no further details, Scott+Scott is calling on investors who suffered losses following the purchase of Yuga Labs' NFTs and tokens between April and June 2022, to contact them.
NFT Boom Tapers in Bear Market
Meanwhile, the NFT market has not bloomed in recent times as a result of the general crypto downturn. Most NFT collections witnessed a plunge in their trading volumes, compared to the beginning of 2022.
According to a report by crypto.news earlier in July, the total NFT sale recorded a 12-month low in June 2022 at over $1 billion. Apart from the drop in sales, the industry has also been afflicted with thefts and fraud in recent times.
NFT marketplace giant OpenSea saw its Discord server hijacked by scammers twice and has experienced a phishing attack. Hackers also infiltrated NFT platform Premint. Recently, Yuga Labs issued a security alert about a potential threat to the NFT community.
The United States Ethics agency released a new legal advisory for employees who own NFTs. According to the new rules, employees must file public financial disclosure for NFTs worth over $1000, or that have generated investment income worth over $200.
The NFT decline does not seem to have lessened the enthusiasm for metaverse projects. Dubai recently revealed a metaverse strategy that will add $4 billion to the city's economy in the next five years.
Dubai's ambitious metaverse plans will also add 40,000 virtual jobs to the economy as well. These plans are also part of Dubai's expanding crypto and blockchain footprint that has attracted several major exchanges to the city.