Zcash Foundation (ZEC) Share Update on Zebra, Cross-Chain Integration, and More in Q1 2020 Report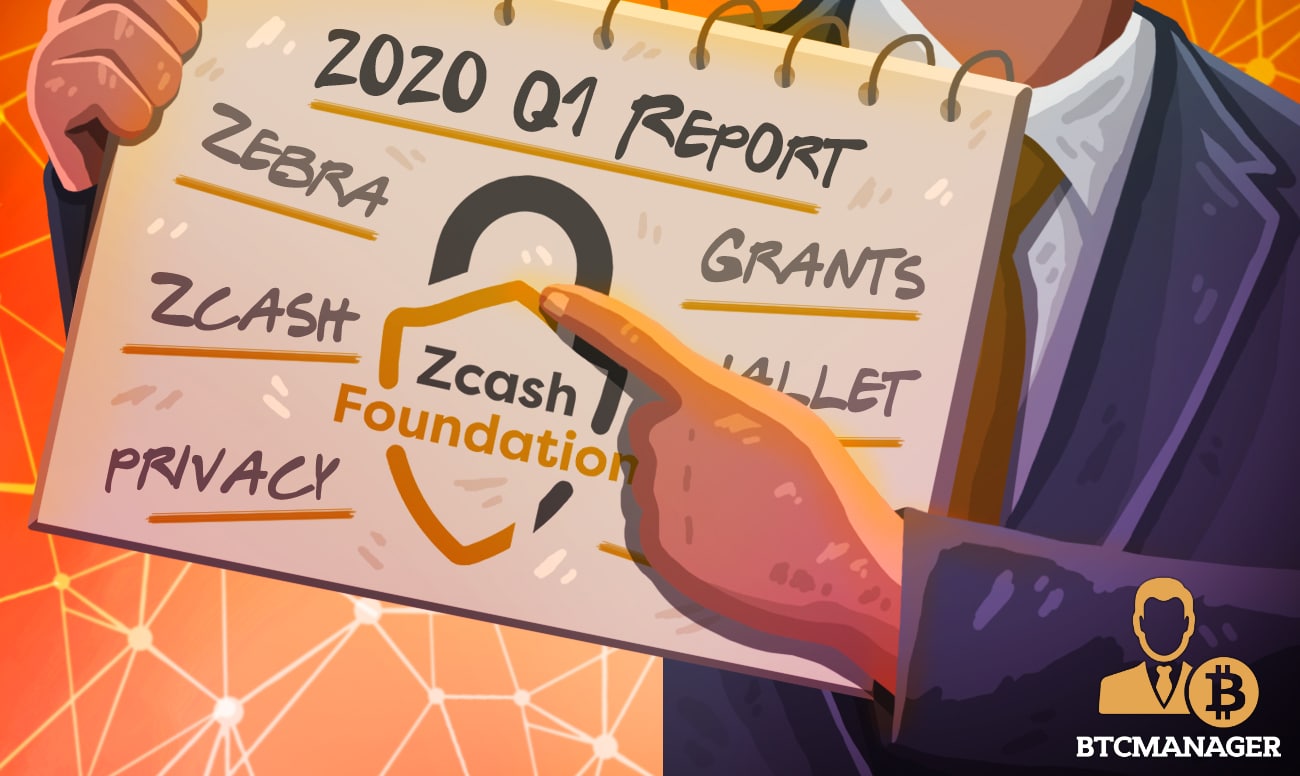 In a report published on April 17, 2020, titled "The Zcash Foundation's 2020 Q1 Report," the privacy-centric cryptocurrency project shared several updates on its developments, including the progress on Zebra, cross-chain integration, and privacy-enhancement research and development, among others.
Zcash Foundation Provides Key Updates
Sharing details on the progress made in Q1 2020, privacy-focused distributed ledger technology (DLT) project Zcash updated its community on the work accomplished during the first quarter of 2020.
The report begins with acknowledging the unanticipated adverse effect of the COVID-19 pandemic on virtually all industries across the world.
However, as it happens, the Zcash Foundation has always worked remotely so the pandemic's impact on the project has been relatively less severe. In fact, the pandemic gave the project an opportunity to leverage its blockchain network to develop a privacy-preserving contact tracing app in a coalition with TCN.
The report stated that the Zcash Foundation's work on Zebra – Zcash's consensus-compatible node client – is still ongoing. Presumably, because of the COVID-19 pandemic, the Foundation stated that instead of the end of April, it is now targeting mid-July for the long-awaited NU3 hard activation.
The report provided an update on the project's ongoing relationship with ZecWallet and the release of the "light wallet version" that allows new Zcash users to shield their ZEC tokens immediately.
Notably, the Zcash Foundation gave an update on the work being carried out to design a Zcash-Cosmos pegzone. After having discussed the cross-chain integration idea with members of the Cosmos ecosystem, the two teams are aiming to publish a concrete roadmap in Q2 2020.
Focus Remains on Privacy-Enhancement
The report also provided an update on the Ledger support stating that the Zcash ecosystem had funded a grant to support shielded ZEC on the popular hardware cryptocurrency wallet.
With regard to developing greater network-level privacy for Zcash, the Foundation stated it's currently in the process of evaluating viable network privacy options deployable in the short-term. Among others, the Foundation is assessing the viability of mix networks as an immediate short-term network privacy option.
Finally, the report gives an update on the current state of budget and funding options for the project. The Zcash Foundation's new budget outlines $2.68 million of spending compared to the earlier figure of $3.24 million. The Foundation currently holds approximately 101k ZEC, 42 Bitcoin (BTC), and $4 million cash in hand, the report says.