Zebpay Shutters Crypto Exchange Amidst an Unfavorable Crypto Environment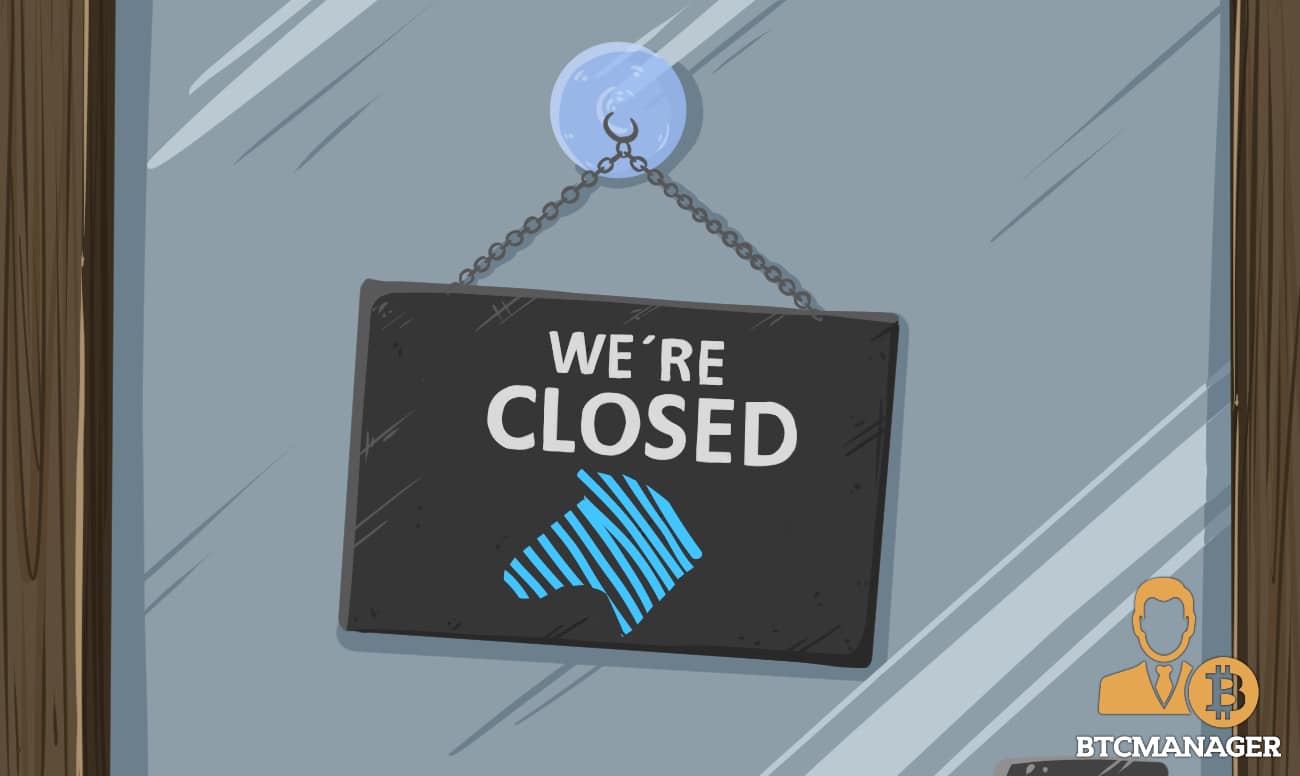 India's leading cryptocurrency exchange Zebpay has announced to shutter its operations as an exchange on September 28. The company announced as a result of the crypto banking blockade imposed by the Central Bank of India – Reserve Bank of India's, that has entirely crippled the sector in the country. Post the action, Zebpay's digital wallet facility will remain active for users.
Zebpay Exchange Shutters but Wallet Service Still Active
Zebpay informed its users stating the company will stop operating as an exchange. However, they reassured users that the pending orders and credit amount would be automatically stored to Zebpay wallet and no more new orders will be accepted.
India's leading crypto company also noted that they are not able to carry on the exchange in the country due to "regulations and banking problems." However, the users will be able to access the Zebpay wallet after the exchange stops.  
Launched in 2015, one of the largest cryptocurrency exchanges in India, Zebpay, wrote to its users:
"The curb on bank accounts has crippled our, and our customer's, ability to transact business meaningfully. At this point, we are unable to find a reasonable way to conduct the cryptocurrency exchange business. As a result, we are stopping our exchange activities. At 4 p.m. today (28 September 2018), we will cancel all unexecuted crypto-to-crypto orders and credit your coins/tokens back to your Zebpay wallet. No new orders will be accepted until further notice."
Zebpay Exchange 101
Initially, Zebpay started bitcoin to INR trading with an android app that got a massive push and became a leading bitcoin wallet and exchange app in the country. However, the company faced a break in a number of downloads after effectuating Know Your Customers (KYC) model.
Nevertheless, In December 2017, the app download counts skyrocketed, making it the country's most downloaded crypto wallet app.
In April 2017, the company had enabled crypto-to-crypto trading on its platform to cater a better option for Indian users. In the same month, Reserve Bank of India came up with a draconian policy of blocking all banks to terminate their business relationship with crypto exchanges and businesses. The decision caused a great deal of panic in the Indian crypto verse.
Furthermore, Indian crypto users underwent a significant setback in July 2018 when the Supreme Court refused the plea to offer interim relief on RBI's banking ban of April, however, the final verdict is still pending.
Amid the odd crypto regulations and banking problems, the exchange has added 20 digital currencies and 22 trading pairs so far to facilitate traders and attract more users.
After the abrupt shift of events in the local crypto space, Zebpay has acknowledged that it is unable to operate the business as a cryptocurrency exchange.
Meanwhile, the country's highest judiciary forum the Supreme Court of India has been delaying judgment on the RBI banking ban that will decide the fate of India's crypto market.  
Ajeet Khurana, CEO at Zebpay, has not responded to a BTCManager request for the statement by press time.
Does RBI's banking blockade put the country behind the curve when it comes to cryptocurrency? Let us know your views in the comments section.