Over 1 Billion ZIL Tokens Staked on Zilliqa's Non-Custodial Staking Platform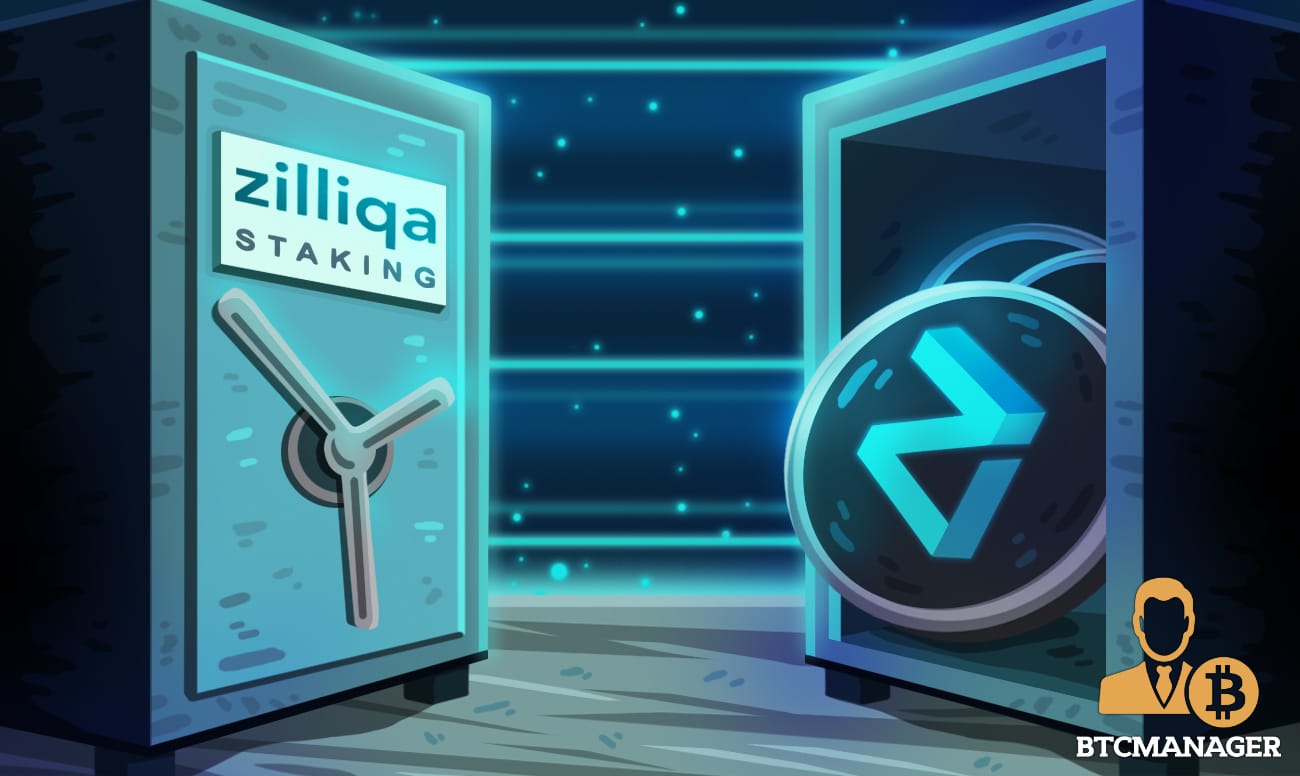 High-throughput blockchain network Zilliqa (ZIL) is all-in on DeFi.
Zilliqa Goes DeFi
DeFi is all the rage in the wider cryptocurrency landscape with billions of dollars locked into several DeFi protocols currently. Joining in the bandwagon is now Zilliqa, a high-performance blockchain platform for enterprises and next-generation decentralized applications (dApps).
In a Tweet shared on October 14, Zilliqa declared that more than a billion ZIL was staked on its non-custodial staking platform within hours of its launch.
1,000,000,000 $ZIL staked in only a few hours time. And we are just getting started.

– MS pic.twitter.com/cDl8D76I0U

— Zilliqa (@zilliqa) October 14, 2020
Notably, in June, Binance and KuCoin were announced as exchange staking partners to enable ZIL holders to stake their holdings for lucrative rewards. Now, however, token holders will be able to stake directly into the smart contract without involving any third-party intermediary.
ZIL holders who stake their tokens will be able to participate in governance voting and earn rewards for helping in making the network more decentralized.
It's worthy of note that Zilliqa has introduced a new fungible token (NFT) to the network dubbed governance ZILs, or gZIL, that can be earned in tandem with staking rewards in ZIL. Interestingly, Zilliqa estimates the annual staking returns of approximately 6 percent, assuming 80 percent of the circulating supply – currently at 10.5 billion ZIL – is staked.
One gZIL will be issued for every 1,000 $ZIL earned as staking rewards, the protocol noted. To ease the process for users, there is also a secure staking platform called Zillion that streamlines the staking process by enabling third-party wallets to connect seamlessly.
In addition, Zilliqa on October 5, also launched a decentralized exchange (DEX) and token swapping protocol dubbed Zilswap to allow re-staking of previously earned rewards, or pooling ZIL to generate liquidity for yield farming rewards.
Speaking on the development, President and Chief Scientific Officer, Zilliqa, Amrit Kumar, noted:
"We are thrilled to be joining the ranks of some of our most innovative peers, as we continue to build out future-fit DeFi offerings."
Everyone Wants a Part of DeFi
Zilliqa is just the latest major entrant in the rapidly-growing DeFi ecosystem.
As previously reported by BTCManager, blockchain platform Qtum had announced a $1 million fund to spur third-party developers to create DeFi applications on the Quantum chain.
Similarly, in September, Solve.Care – an Ethereum-based global healthcare platform – announced plans to launch a DeFi platform and a new governance token to fill existing operational and efficiency gaps in the healthcare space.