10 Yuga Labs trademark requests opposed on copyright infringement grounds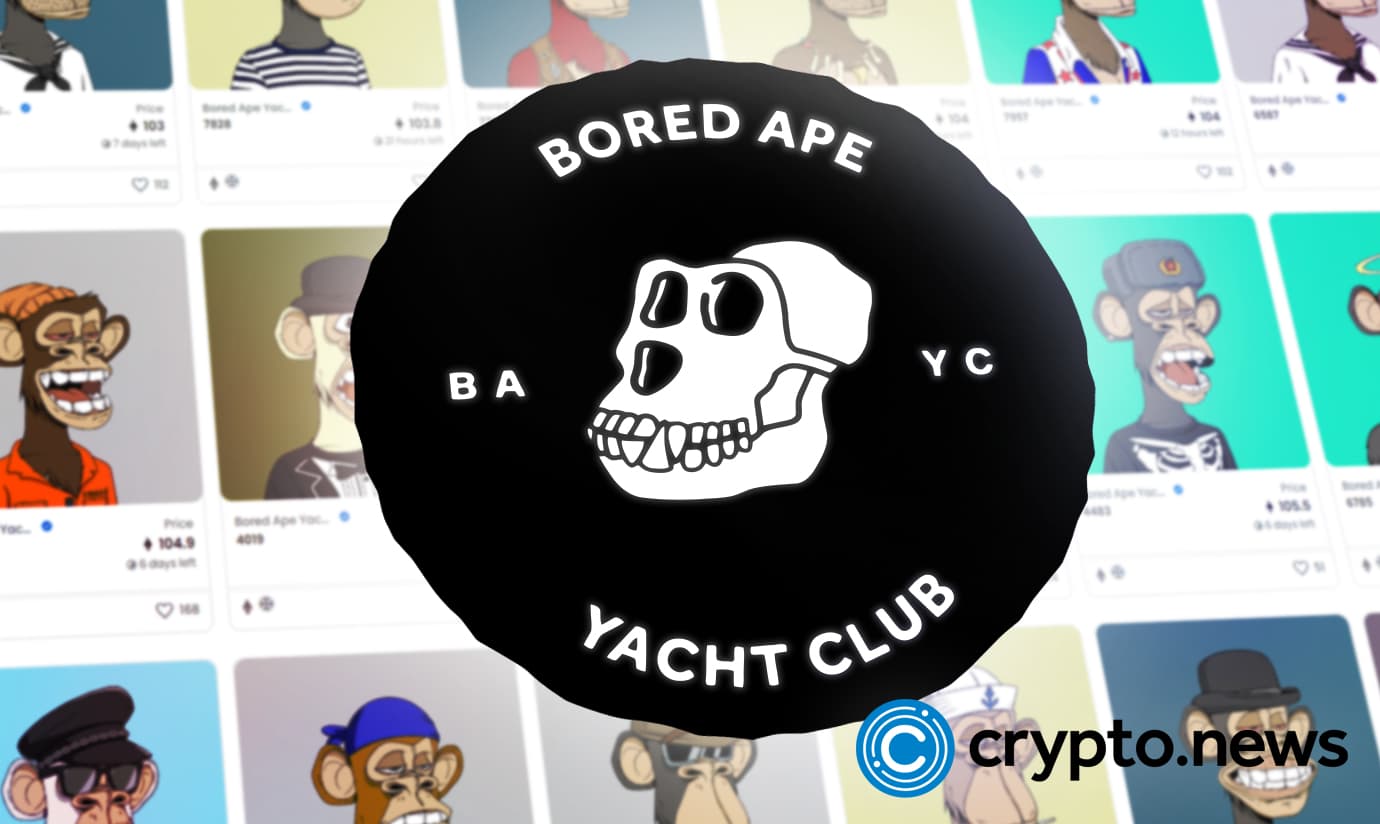 According to a Yuga Labs official who downplayed the importance of the opposition notice, RR/Bored Ape Yacht Club (BAYC) co-founders are allegedly only attempting to stir up trouble.
The trademark registrations from Yuga Labs are the subject of opposition
Ten trademark registrations from Yuga Labs have been the subject of opposition notices issued by one of the creators of the Bored Ape Yacht Club imitation NFT collection RR/BAYC.
The decision marks another peculiar turn in the ongoing legal dispute over intellectual property amongst RR/BAYC founder Ryder Ripps and Jeremy Cahen and BAYC inventors Yuga Labs.
On Feb. 9, Cahen submitted an opposition notice to the Trademark Trial and Appeal Board of the US Patent and Trademark Office (USPTO). At the time of writing, the opposition status for every trademark filing was "pending."
The trademark applications by Yuga Labs, which were primarily submitted in the second half of 2021, cover a variety of BAYC logos, images, and branding for prospective usage on digital items such as NFT-based artwork, trading cards, and wearables for the Metaverse.
Along with leisure services like gaming, television, and music, the documents also mention the potential for tangible BAYC products like apparel, jewelry, watches, and keychains.
The likelihood of Cahen's challenge being successful is remote
According to a Yuga Labs spokeswoman who talked with Bloomberg Law on Feb. 11, there are slim possibilities that Cahen's challenge will be successful and that the action is only another attempt to generate difficulty for the company.
"The Trademark Office has preliminarily approved Yuga Labs' trademark applications for registration. We look forward to their complete approval in due course."

Yuga Labs spokesperson
Cahen outlines many "grounds for disagreement" to Yuga Labs' filings in the notice.
Additionally, he asserts that Yuga Labs does not have the legal right to specific skull designs because the company allegedly transferred the ownership to the ApeCoin decentralized autonomous organization (DAO) in March 2022.
Mid-last year, digital artists Ryder Ripps and Cahen sued Yuga Labs for utilizing BAYC artwork in the RR/BAYC collection. The business also claimed that the two were deliberately "trolling Yuga Labs and tricking consumers" into buying their knockoff NFTs.
Additionally, Cahen's action comes just three days after Yuga Labs settled a separate lawsuit against Thomas Lehman, the creator of the RR/BAYC website and smart contracts.
Lehman consented to a permanent injunction as part of the settlement prohibiting him from working on any "confusingly comparable" BAYC-related initiatives. Lehman also renounced Ryder Ripp and Cahen in a statement.