1inch – A Leading Non-Custodial DEX Aggregator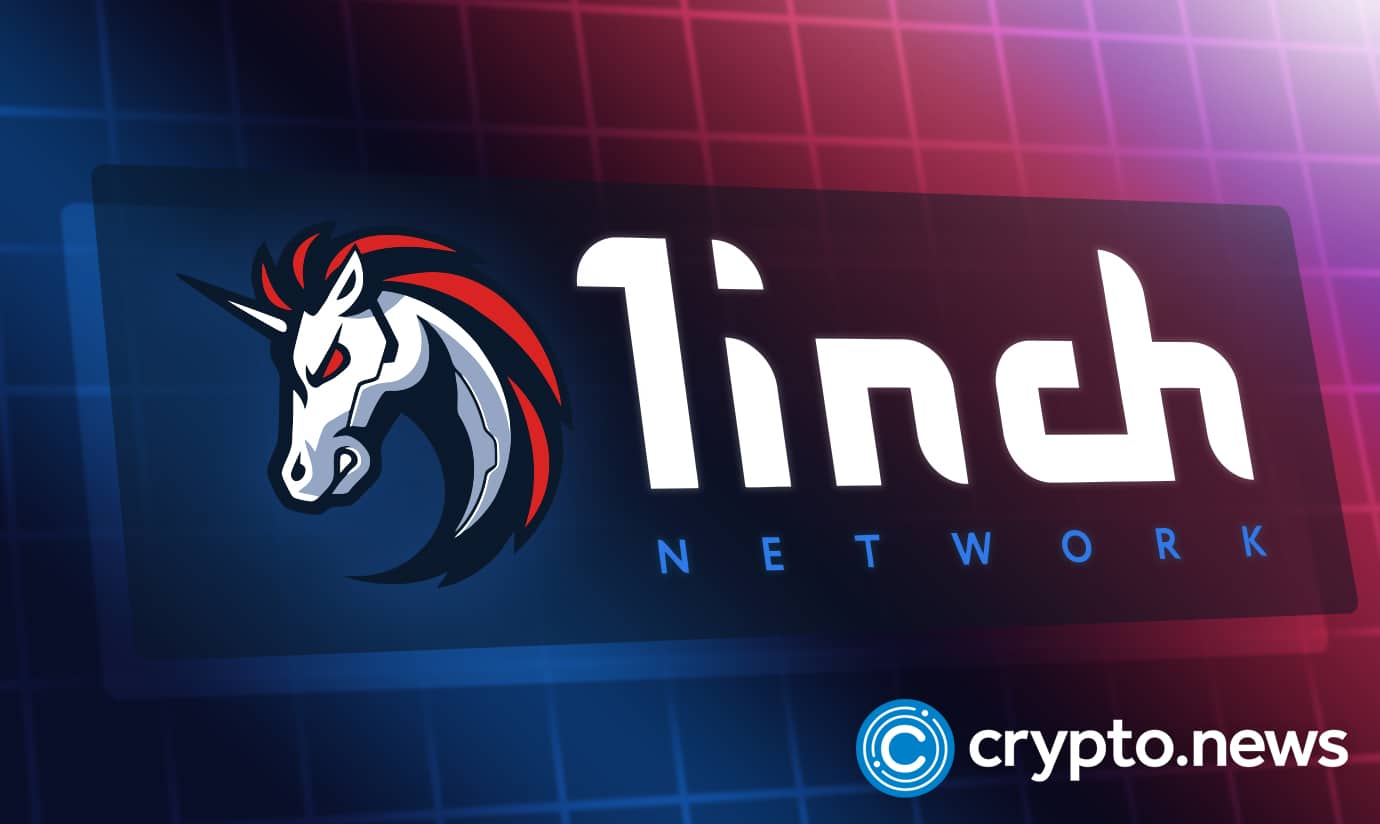 1inch is a crypto exchange that offers different services, including DEX aggregation. DEX aggregators are among the latest developments in the crypto space. They are providers who allow an investor to tap into high liquidity while benefiting simultaneously from better pricing. 1inch is a DEX aggregator that offers all these services on the same platform.
Unfortunately, 1inch is not available to US citizens since it lacks licenses to operate there. Read on to know more about 1inch and the type and quality of services to expect from them.
Company Overview
1inch exchange is a DEX aggregator established in 2019 by Russian developers Anton Bukov and Sergej Kunz. The exchange scours the crypto space looking for the lowest and best prices for any sell or buy trade placed on its order book. It integrates seamlessly with numerous well-known DEX's including Mooniswap, Kyber Network, Oasis, Uniswap, and Balancer. It offers swap services for any ERC-20 token.
It uses smart contract technology to source liquidity across multiple exchanges and optimizes trades. It calls itself the "Leading DEX Aggregator," which proves correct. It also has the 1INCH token that allows for staking and liquidity mining away from exchange services. This token also serves as its governance token.
What Are the Key Features of 1inch?
Being a non-custodial exchange, every user must connect their third-party wallets while using it. Below are some of the top features of a 1inch crypto exchange.
1inch sources for the best trading rates
1inch scours the crypto market looking for exchanges that offer the best rates per trade. It integrates the trade into its systems, and a user can authorize it without paying any fees or commission to 1inch.
1inch exchange is unique in that it does not charge any fee. The fee cut from using the exchange is due to the outsourced exchanges pursuing a better pricing range. Therefore, its users enjoy free deposits, withdrawals, and other exchange services.
Has staking and liquidity mining pools
1inch protocol allows for the staking and liquidity mining of the 1INCH token. The staking rewards are sourced from the swap and price impact fees per transaction. The liquidity miners choose from pools like 1INCH-ETH, 1INCH-DAI, and 1INCH-USDC.
Integrates with numerous crypto wallets
1inch exchange has a simple interface that any trader can use comfortably. All required is to connect with a supported wallet and trade the ERC-20 tokens of one's choice. Depending on the available browser, 1inch supports the following wallets:
1inch Wallet
MetaMask 
Ledger
Portis
Ethereum Wallet
Torus
Fortmatic
Bilski
Ethereum
Binance Chain Wallet
Arkane
Metamask wallet can also connect to Ledger and Trezor hardware wallets.
Which Cryptos Can I Trade Using 1inch?
1inch boasts a large selection of cryptocurrencies. It allows its users to trade over 400 ERC-20 tokens. ERC-20 standard tokens are hosted on the Ethereum network, the same network on which 1inch is built. Additionally, it allows users to add the ERC-20 tokens of their choice if the tokens are not included.
The main drawback of the exchange is that some main cryptocurrencies like Bitcoin, Cardano, and Binance coin are not included. This is because it is purely an ERC-20 tokens trading protocol.
Can I Stake on 1inch?
1inch crypto exchange offers different services. Away from allowing for the exchange of cryptocurrencies, its users are free to stake their 1INCH tokens for handsome staking rewards. The staking rewards are drawn from the price impact fees and the swap fees of each transaction.
Can I Do Liquidity Farming on 1inch?
1inch exchange requires that its users hold 1INCH tokens. It is the governance token for the platform and has many applications. One of its most common applications is liquidity mining. It can be added to the liquidity pools to passively generate income for a user. The liquidity miners can choose from pools like 1INCH-ETH, 1INCH-DAI, and 1INCH-USDC.
How Does 1inch Work?
1inch exchange applies its API technology to trace the best routes for a token swap, dividing a trade across multiple exchanges. In the process, it makes the trade more profitable than selecting a single exchange. It is optimized to address the drawbacks of Decentralized exchanges, including extensive transaction cancellations and high slippages due to small order books.
What Are the Fees for 1inch?
The only fees required to be paid in the 1inch exchange are the exchange fees for the aggregated exchanges and the gas fee for the transactions made. They vary depending on the number of transactions made and other factors. Notably, a 1inch exchange won't charge you for any trade, deposit, or withdrawal transaction.
Pros and Cons
Pros
1inch offers a wide range of cryptos to choose from. It allows for the trading of over 400 ERC 20 tokens even though it doe not support any other type of cryptocurrency.
It allows users' holdings to earn passively from Staking and liquidity mining pools.
The exchange scours the crypto market searching for the best prices for the crypto trade. As a result, it gives the best offers possible at a given time.
Cons
1inch is not available in the US. That is a big misdoing as most of the exchanges in the US are deemed very safe to trade with as the country's financial watchdogs scrutinize them keenly. If US citizens use the exchange and a scam occurs, they can not get any aid from their government since it is not licensed.
Although 1inch does not charge any fees for the exchange transactions, deposits, and withdrawals, the cumulative fees are high. A user needs to pay fees for every transaction done on the site, be it adding liquidity or trading one's holdings.
The exchange runs on Polygon, Ethereum, and Binance networks, and each has to charge the gas fees for using it. In the end, the cumulative fees incurred in using 1inch are considerably high.
It can be tricky for newbies.
The site has a structure that requires time to fully understand its functionality.
Is It Safe to Trade With 1inch?
Being a non-custodial exchange-1inch is one of the safest crypto DEXs. Not a single coin is stored on it, thus making it safe from exploitation by hackers. To enhance the security of trading with 1inch, it is necessary to ensure that the wallet has a good security code and a 2FA security protocol.
However, it is best to keep alert as the crypto space attackers are brilliant. While 1inch has never been a victim of hacking, it has suffered a cloning attack. The perpetrators made a scam site that looked similar to 1inch. To avoid connecting a wallet to such a scam site, it is best to avoid promotional links and look for discrepancies in the URLs of the 1inch platform in question.
Final Thoughts
1inch is a good platform for non-US residents to get the best crypto exchange rates for their ERC-20 tokens. It offers a wide range of cryptocurrencies compared to other exchanges and is a good platform to take the trading experience of an investor to the next level. However, it is best to be keen while using it as several 1inch exchange clones are available. Also, it is best to explore other alternatives like Binance if you want to trade cryptos other than ERC-20 standard tokens.