DEX Aggregator 1inch (1INCH) Restricts U.S. Users to Pave the Way for Separate U.S.-Focused Platform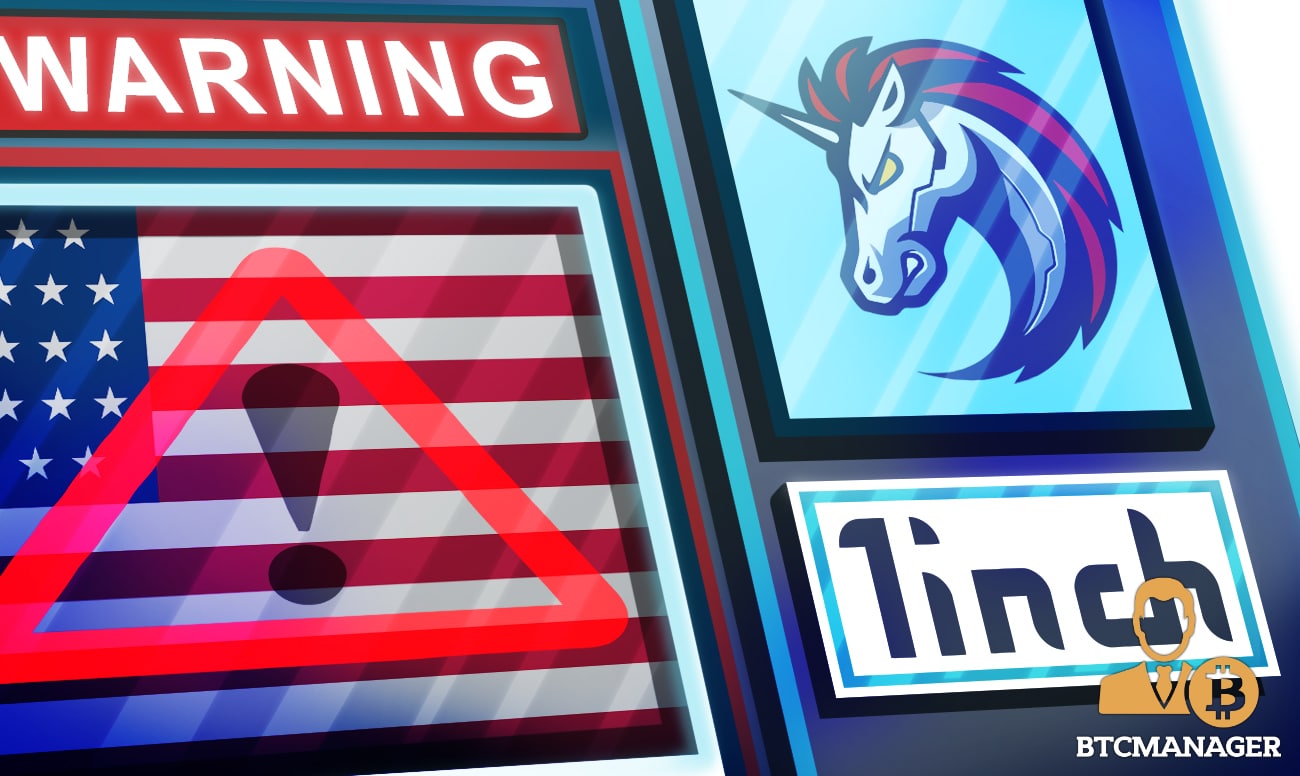 Leading decentralized exchange (DEX) aggregator 1inch has commenced geofencing U.S.-based IP addresses.
1inch Looking to Remain Compliant
1inch (1INCH), the leading DEX aggregator that allows DeFi users to make the most cost-efficient trades across various Ethereum-based DeFi platforms has seemingly started restricting its U.S.-based users from using the platform.
In the below screenshot, users can see that despite using a VPN connection, it is not easy for U.S.-based users to access 1inch to make token swaps.
It is worthy of note that according to 1inch's terms of use, the DEX aggregator had already started restricting U.S.-based users since April 2021. However, it is only now that these restrictions have popped up at a technical level.
Reportedly, the move by 1inch is being taken to pave the way for a new product to be launched by the platform that would specifically cater to U.S.-based users.
An announcement from 1inch reads in part:
"The 1inch Network is in the process of collecting the Series B funding round that has now grown to $175M (instead of $70M as was planned before). A significant part of these funds will be used for the development and launch of the 1inch Pro product which is specifically designed for the US market and for global institutional investors in accordance with all the regulatory requirements."
U.S. Regulations Stifling Crypto Growth
Unlike several other pro-crypto nations such as Singapore, Switzerland, and others, the U.S. is infamous for its lack of favorable regulations for the crypto industry that has kept a large number of crypto businesses on the fence with regard to whether they should let the U.S.-based users use their services or not.
Further, recent comments by the U.S. Securities and Exchange Commission chief, Gary Gensler do not sound particularly encouraging either.
As previously reported by BTCManager, Gensler went on record to say that the vast majority of cryptocurrencies would fall under the definition of securities and, as such, the financial watchdog would take steps to ensure users are protected from the risks associated with the speculative asset class.
At press time, the 1INCH token trades at $2.58, according to CoinGecko data.