Gary Gensler: Clear Regulations Needed for Mainstream Crypto Adoption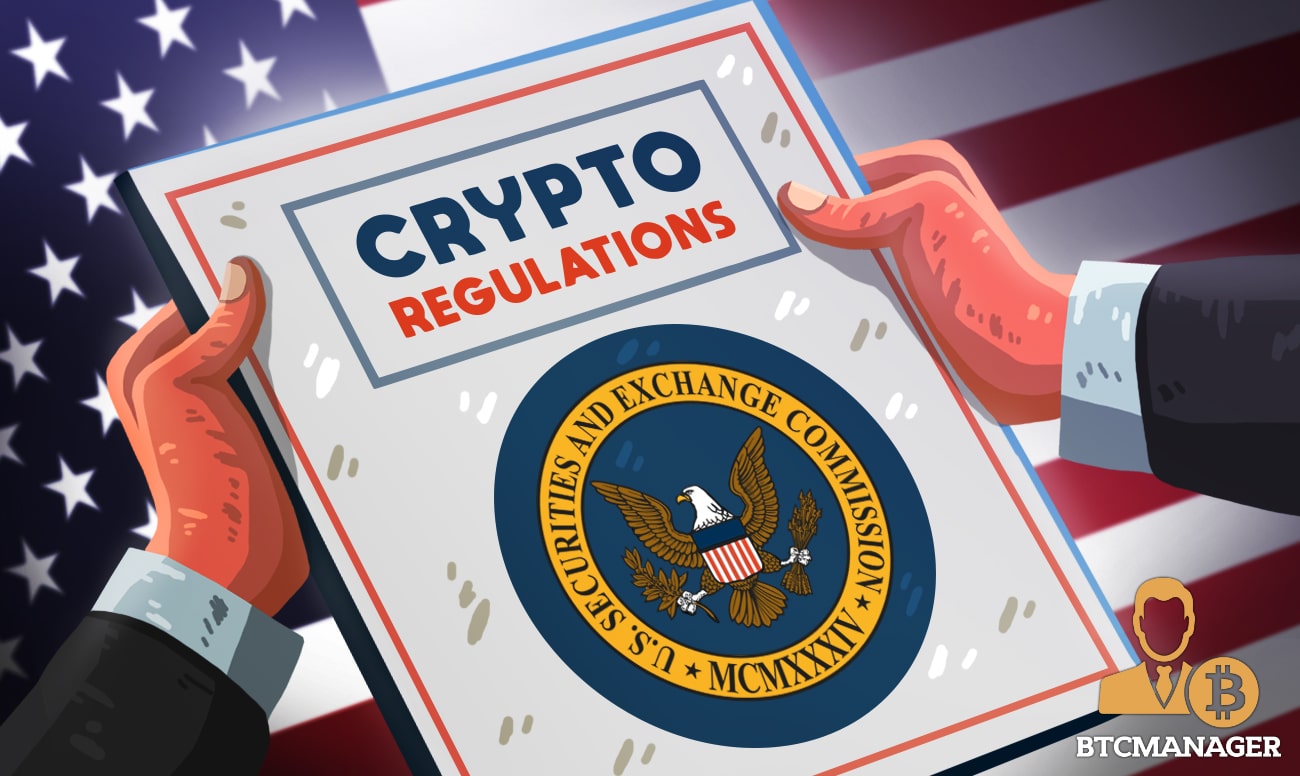 The United States Securities and Exchange Commission's (SEC) Gary Gensler has declared during an interview on August 3, 2021, that proper investor protection and clear-cut regulations are some of the key catalysts needed for mainstream crypto adoption. Gensler says the regulator wants to focus on seven key areas of the country's crypto space, including crypto exchanges, decentralized finance (DeFi), and exchange-traded funds (ETFs).
Stronger  Investor Protection Measures
While crypto enthusiasts see the appointment of Gary Gensler as the chairman of the Securities and Exchange Commission as a move that could usher in positive developments into the U.S. crypto industry, considering his blockchain background, the 64-year-old politician has made it clear that implementing stricter rules that would promote investor protections against fraud in the space is his top priority.
Gensler, who taught a course on Bitcoin and the underlying distributed ledger technology (DLT) at the Massachusetts Institute of Technology (MIT) in 2018, reiterated that he's neutral on the innovative tech but doesn't feel the same way when it comes to investor protection.
In his words:
"While I'm neutral on the technology, even intrigued  – I spent three years teaching it- I'm not neutral about investor protection. We have a role as a nation to protect those investors against fraud."
Crypto Exchanges, DeFi On SEC's Radar
Notably, Gensler has made it clear that the dreaded SEC is putting preparations in top gear to point its searchlight into at least seven important areas of the crypto industry, including the fledgling DeFi ecosystem, stablecoins, initial coin offerings, ETFs and lending.
However, Gensler says he wants to pay particular attention to cryptocurrency exchanges., as he firmly believes that regulating these trading venues could be the best way for financial authorities to gain control over cryptocurrencies in the long run.
At a time when more and more institutional players are investing heavily in bitcoin (BTC) and other cryptocurrencies, with the industry now worth nearly $2 trillion, Gensler says he believes digital assets can bring about economic progress and gain more mainstream adoption in the near future.
However, these innovative technologies will not reach their full potential without clear regulations, he added.
"It's only with bringing things inside, and sort of clearly within our public policy goals, that a technology has a chance of broader adoption," Gensler declared.
At this point, it's still unclear how the SEC plans to regulate the DeFi space. However, Gensler has hinted that DeFi lending protocols could come under the SEC's purview since they offer users specific interest-rate returns.
Already, U.S. authorities have sent out a cease and desist order to BlockFi, a centralized U.S-based lending platform and it won't be a surprise to see more crypto businesses getting hammered down by the regulators soon. 
However, taking such an action against an entirely decentralized platform may not be an easy task, as their processes are entirely controlled by the blockchain. In all, the SEC and other regulators have a serious task at hand and it remains to be seen whether their approach will successfully make the nation a hotbed for crypto businesses or make it a backbencher in blockchain innovation.