1inch Network (1INCH) Announces Deployment on Ethereum Layer-2 Solution Optimism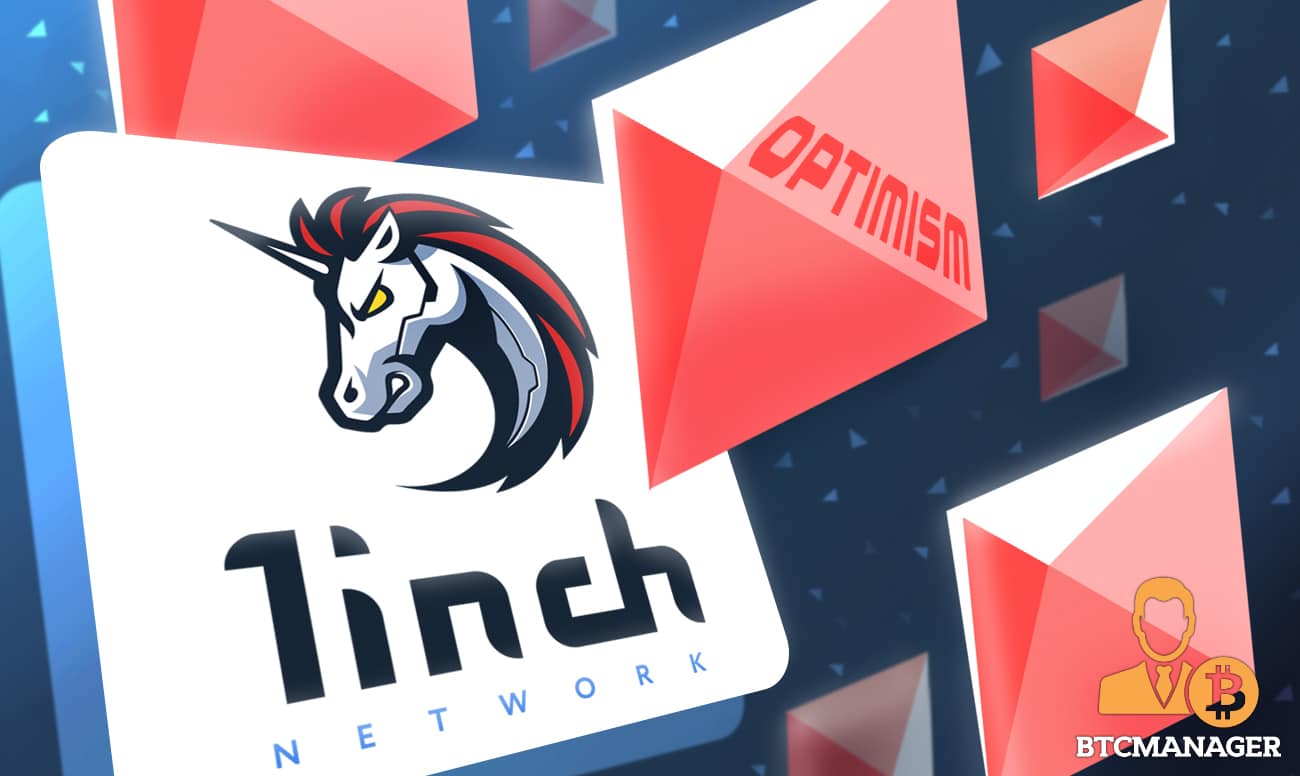 Leading DeFi DEX aggregator 1inch Network announced its plans to expand to Ethereum layer-2 scaling solution Optimism.
1inch Goes Live on Optimism
In a bid to stay competitive in the DeFi landscape and enable its users to trade cryptocurrencies at minimal transaction fees, DEX aggregator 1inch Network recently announced it would be expanding to Optimistic Ethereum.
Specifically, the 1inch Aggregation Protocol has already been deployed on the Optimism Ethereum mainnet.
Commenting, Sergej Kunz, co-founder of 1inch Network, said:
"Optimistic Ethereum is a highly promising L2 solution focused on scalability, and the 1inch launch on Optimistic will facilitate a dramatic increase in transaction speed."
While initially, Optimism's throughput will just be 0.6 seconds per second, it is expected to shoot up as and when the project's team tests and optimizes its infrastructure as part of a strategy to develop a low-cost, high-speed solution apt for DEX trading.
Jing Wang, the co-founder of Optimism, noted:
"It's been a pleasure getting to know the incredible technical minds on the 1inch team, and now we are so stoked for the launch of 1inch on OΞ. This integration brings users the best prices across multiple DEXes at the fastest speeds on OΞ. We couldn't be more excited for everyone to try it out!"
Notably, 1inch users can already begin migrating their digital assets to the Optimistic mainnet via the Optimism Gateway. For the uninitiated, Optimism is compatible with a wide range of popular crypto wallets such as MetaMask, WalletConnect, and others.
While the movement of funds from the Ethereum mainnet to the Optimistic mainnet will be instant, the vice-versa would take at least 7 days until a faster withdrawal service is launched.
Layer-2 Adoption Grows
With 1inch announcing its deployment on the Optimism mainnet, the battle to capture the largest market share on Ethereum layer-2 just got more competitive.
As previously reported by BTCManager, the leading DEX Uniswap had announced its Alpha launch on the Optimistic Ethereum mainnet on July 14.
In the same vein, earlier this year Uniswap competitor SushiSwap announced it had successfully deployed on another Ethereum layer-2 scaling solution, Arbitrum.