$300 Million Bitcoin Scam Unearthed In India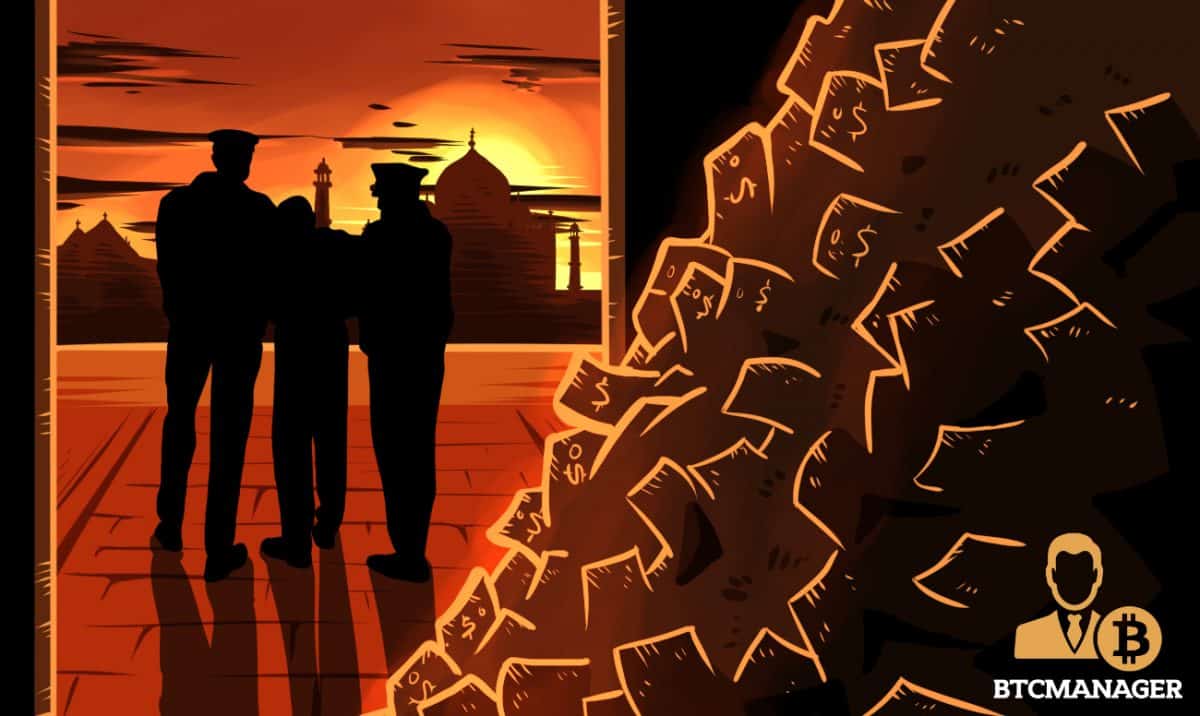 The bitcoin fraudulence around the world don't seem to cease any time soon, and this time, its struck India. Amit Bhardwaj, director and mastermind of a bitcoin mining company has been recently arrested for setting up an elaborate multi-level marketing scam to the tune of $300 million.
Under this 'scheme,' he urged investors to invest one bitcoin for a ten percent return. This 'contract' would be valid for a total of eighteen months. Bhardwaj also offered another option where he promised to facilitate bitcoin mining hardware to the investors, who may then mine their own bitcoins. However, he never gave the returns and instead fled the country, police said.
This apparent bitcoin entrepreneur established his own bitcoin mining empire and hoaxed around 8,000 people who corresponded to an astonishing Rs. 2,000 crores ($308 million) of bitcoin from across the country.
But these 'earnings' put Bhardwaj into handcuffs. On April 5, he was arrested from the Delhi airport by the police. Before this, seven of his accomplices were arrested in Bangkok.
"Gain Bitcoin": Shell Company Used To Scam
Bhardwaj was the pioneer of the first online retail marketplace accepting currency in the form of bitcoin in 2014. One of his popular bitcoin mining operations is 'Gain bitcoin' – it states that they have bitcoin mining operations in China, GB Miners, located in Hong Kong and the fairly new MCAP.
He was reportedly arrested from the Delhi Airport on April 5, says police Commissioner, Rashmi Shukla. The fact that the police was alerted by local Bangkok agencies about the whereabouts of Bhardwaj's location in the country. He has allegedly duped investors from Mumbai, Pune, Nanded, Kolhapur and other cities in India.
In an extremely thrifty move, Bhardwaj had set up his own mining servers, completely ruling out the transaction costs that are levied when bitcoins are outsourced from a different mining server.
In this case, "Bhardwaj went a step further and set up his own mining operations outside the country and came up with his own servers," said Kislay Chaudhary, a Delhi-based cyber professional informed.
Investors Ring Warning Bells
One of the first people to call out Bhardwaj's wrong-doings was Zakhil Suresh, a cryptocurrency analyst from Mumbai. He had enforced a petition to put Bhardwaj behind bars and also sent them to the Delhi and Mumbai police commissioner.
Narrating his story, Suresh informed that he met Bhardwaj in Delhi in June 2015 and after learning about the terms and benefits of Bhardwaj's 'scheme,' invested a total of six bitcoin that amounted to Rs. One Lakh at the time.
"Bhardwaj had promised to pay 0.01 to 0.02 bitcoin every month. He said that in his platform there is no transaction cost. We had no reason to suspect him because he was seen as a bitcoin revolutionary," Suresh said.
But sadly, the returns of his investment never saw the light of day. "I kept sending emails to his company, and they would not revert. My wallet status was pending for months, and later the status turned to closed," Suresh said.
This was when it struck him. He had been deceived. Even then, Suresh did not file a complaint against him. "I grew tired of it. I did not know about the provisions. He then started MCAP, his own bitcoin currency introducing his own exchange rates. There was complete manipulation of the exchange rates, and he offered his own cryptocurrency. We gave up by then," Suresh said.
Take it as a case study, as to what may entail if someone tries hoaxing people in the name of cryptocurrency.