4th edition of the Blockchain Week Rome 2023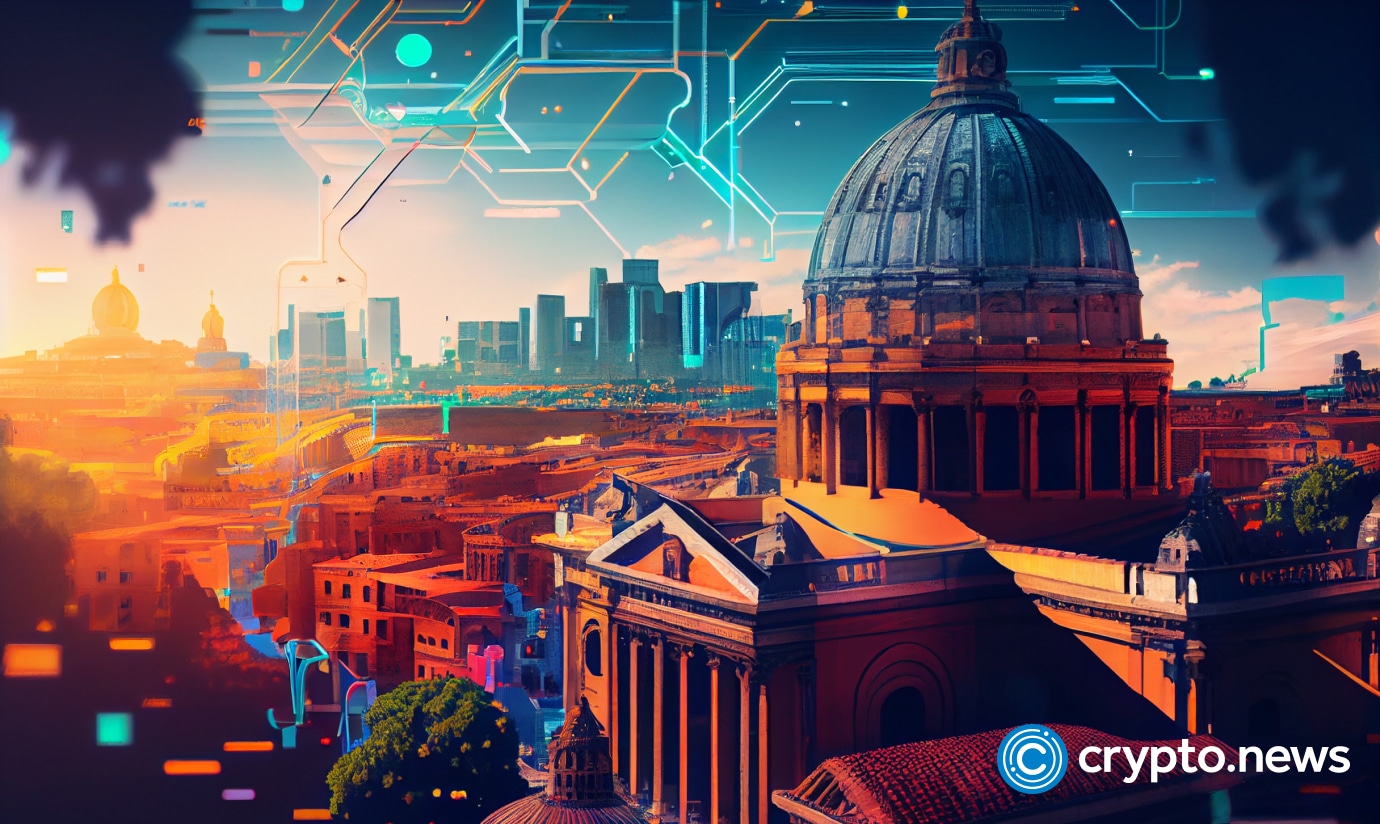 Rome will host the Blockchain Week Rome (BWR23) from May 8 to 11, 2023. The event, dedicated to blockchain, bitcoin, non-fungible tokens (NFTs), cryptocurrency, and decentralized finance (DeFi), will be held in Rome, Italy, for the fourth time in history. More than 2,500 people attended the previous edition, and even more are expected during the BWR23.
Blockchain Week Rome is a unique event. The Blockchain Intensive Course and the International Summit make it attractive for the Italian and international crypto communities. 
In this edition, the prestigious Teatro Sistina will be the stage where global speakers, opinion leaders, and first-rate brands will deepen the latest news on blockchain, bitcoin, altcoin, digital assets, NFTs, and DeFi. 
In past editions, Binance, Tether, Crypto.com, and Bitfinex, attended.
The schedule of the 4th edition of Blockchain Week Rome is as follows:
May 8 to 10, 2023:  "Blockchain Intensive" training course for 21 hours over six training modules. Details about the blockchain, cryptocurrencies, NFTs, and DeFi will be made public for those who want to approach crypto and take active control over their finances. This course is suitable for beginners and novices. In the end, participants get a training certificate and the opportunity to enter their CVs into the BWR23 sponsor database.
May 10 to 11, 2023: International Summit will cover several topics, including bitcoin, taxation, privacy, payments, crypto law, and DeFi. There will be a sequence of masterclasses, keynotes, panels, and talks. There will be an overview of testimonials, strategies, case studies, successes, risks, and opportunities for 2023.
May 8 to 11, 2023: Live Networking with the biggest crypto companies. There will be evening crypto parties in the most exclusive venues in Rome.
Four ticket types are tailored for every user who wants to attend BWR23.
Participants can also choose to do the course or attend the summit. However, purchasing the Full Event Pack is an option to participate in all. 
Those who cannot physically be in Rome can watch the summit via a live-stream and get video supplementary recordings by purchasing the Digital Pack.
Visit the official website for more information.
Contacts
Event info| [email protected]
PR manager| Elisa Bracali – [email protected]
Sponsor relations | Daniele Butturini – [email protected]
Blockchain Week Rome is a Blockchain Management SL event.
Blockchain Management SL is a Spanish company with a global presence. It organizes blockchain, cryptocurrency, NFTs, technological innovation, and decentralized finance (DeFi) events.
Blockchain Management SL
NIF: B76342591
Calle Veintinueve de Abril 63, 35007, Las Palmas de Gran Canaria, Spain.
Disclosure: This content is provided by a third party. crypto.news does not endorse any product mentioned on this page. Users must do their own research before taking any actions related to the company.