500 dApps Available on Tron as Development Continues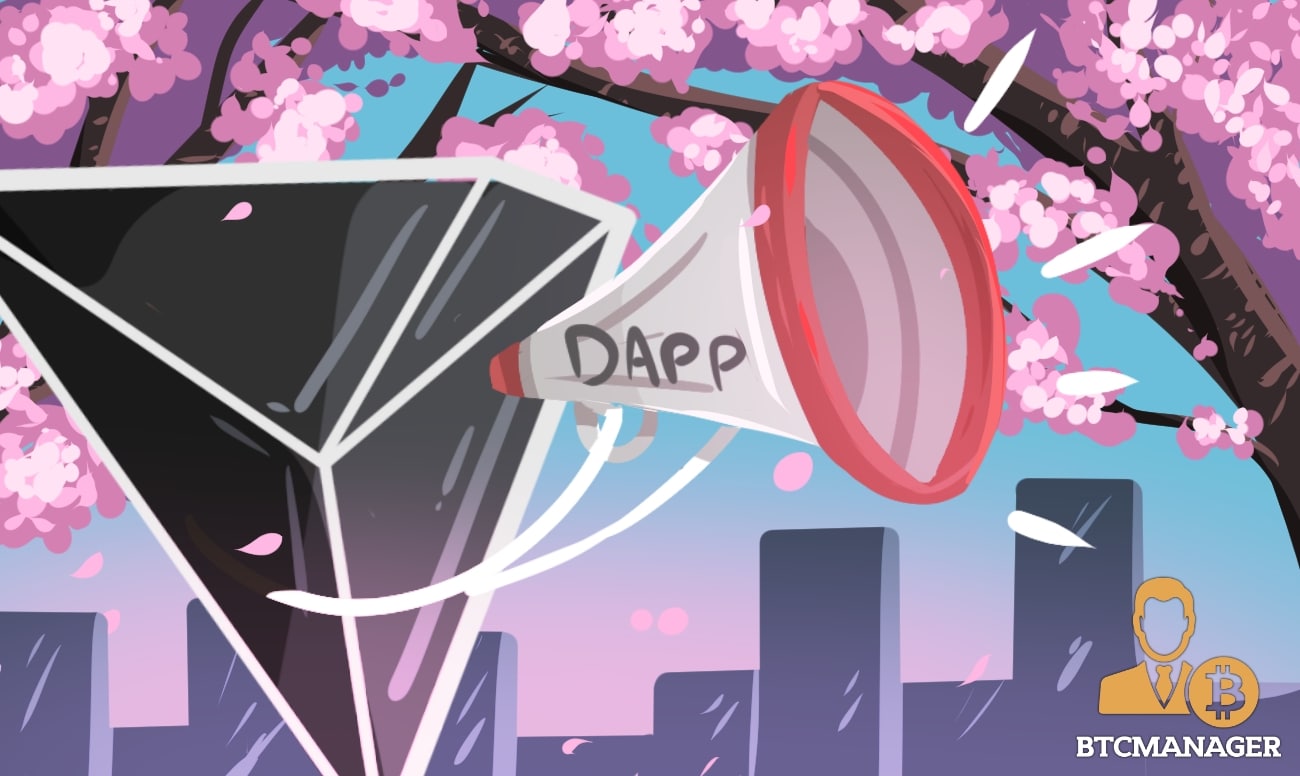 The Tron blockchain can now count 500 Dapps built on its network, confirming an ever-increasing number of developers interested in Justin Sun infrastructure.
Tron Consolidates Position against Ethereum
Tron enthusiasts and holders are certainly having moments of joy as the cryptocurrency is showing very encouraging signs in terms of technological development. Misha Lederman recently announced the achievement of yet another major milestone, that being 500 dApps are online and working on the Tron Network.
#TRON reaches another major milestone: 500 DApps online @dapp_review

With an average of 50k daily Dapp users & a record 102 million USD in daily volume in March, these first 500 DApps pave the way for more sophisticated #TRX games, DApps & exchanges 📲#IAmDecentralized 🖖🏽$TRX pic.twitter.com/aJmAlWkl7E

— Misha Lederman (@mishalederman) July 1, 2019
By achieving this goal, Tron further confirms the interest it is attracting from programmers and investors. In fact, in the last six months, Tron has integrated BitTorrent, a communication protocol for peer-to-peer file sharing, as well as  Tether which will move from Omni protocol to Tron, and realized the fabulous marketing strategy to pay a $4.6 million lunch date with the Oracle of Omaha, Warren Buffet.
Competition with Ethereum is therefore becoming increasingly heated. According to a report published by DappReview, Tron prevails over Ethereum for number of users which stands at about 710k thousand on Tron against 465k for Ethereum, number of transactions, 192 million for Tron and 11 million for Ethereum, and finally the number of dApps created in the first half of 2019, 414 for Justin Sun's Network against 361 for the second cryptocurrency by market capitalization.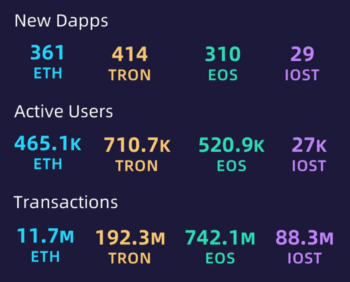 [Source: DappReview – Medium]
Nevertheless, Tron has still his long way to go in terms of market share. Ethereum currently records a turnover of almost 32 billion dollars compared to two billion dollars of Tron, with one ETH worth around $295 while 1 TRX is worth $0.032.
Leveraging BitTorrent

The acquisition of BitTorrent represents a strategic move by Justin Sun to exploit the millions of users that the file-sharing platform supports. In particular,  BitTorrent Speed will be launched in July of 2019; it is a decentralized filesystem which gives a more straightforward pathway for the massive userbase to transition to Tron.
Leveraging BitTorrent could facilitate Tron mainstream adoption as dApps that elect to build atop of Tron's network will automatically have a hundred million robust system of users to target via BitTorrent, and user numbers are a significant pain point for platforms like Ethereum and EOS.
Although it has only been a year since the separation of Ethereum and Tron, the latter has followed a rigorous development that could bring it to be the first mass adoption use case for cryptocurrencies.