TRON (TRX) Joins Forces with Tether to Issue TRC20 USDT Stablecoins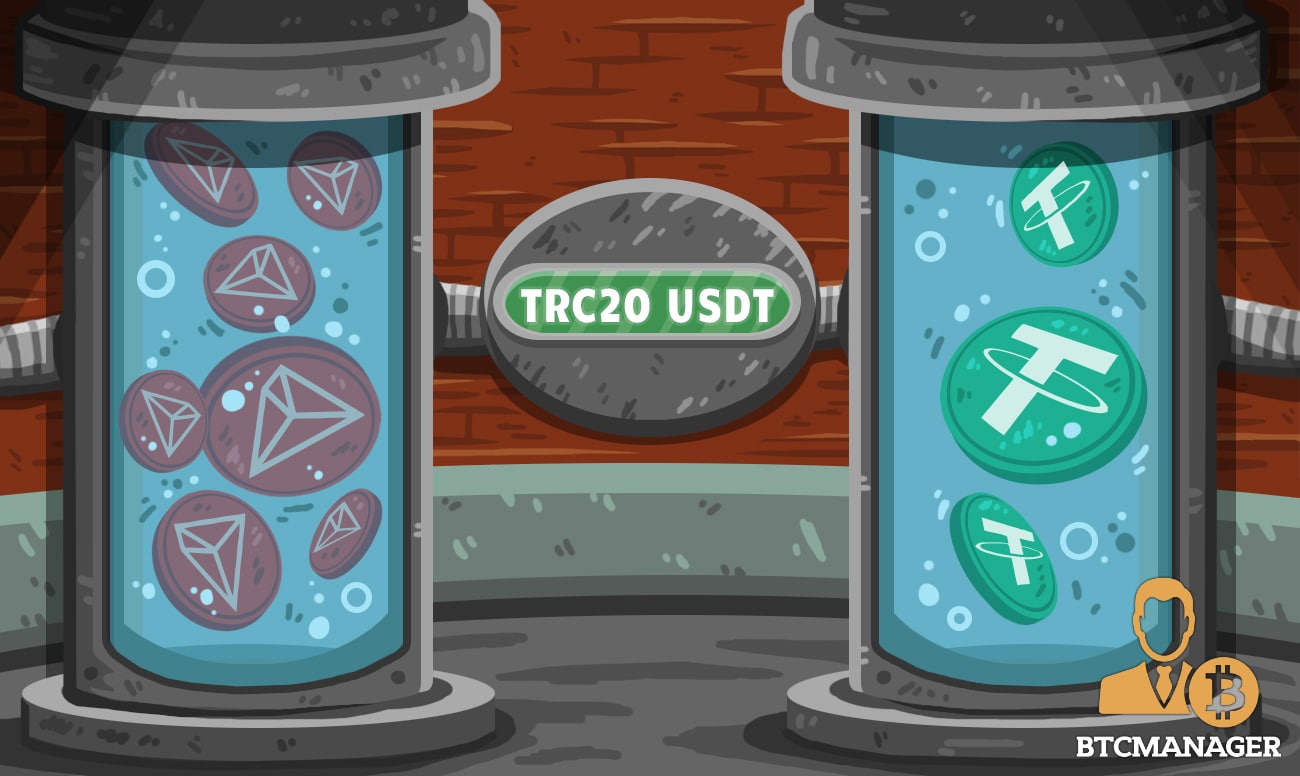 In a bid to increase liquidity on decentralized exchanges (DEXs) and make its network more accessible to enterprises and institutional investors, the Tron Foundation has inked a strategic partnership deal with Tether (USDT), according to a press release on March 4, 2019.
Tether (USDT) Set to Go Live on the TRON Blockchain
TRON (TRX), the Justin Sun-led distributed ledger project focused, has announced its collaboration with Tether, the creator of the world's first stablecoin, to enable the former to issue TRC20-based USDT tokens.
Accordingly, the move is aimed at fostering interoperability between the stablecoin and TRON-powered protocols as well as decentralized applications (dApps). The collaboration will also make it possible for users to transact and exchange fiat-backed currencies on the TRON network seamlessly.
As reported by BTCManager on May 30, 2019, TRON migrated from the Ethereum smart contracts blockchain to its mainnet, and since then the TRON network has seen significant growth.
As of February 2019, TRON had an impressive 180 dApps running on its network, and the team has expressed optimism that the addition of USDT would stimulate its dApps ecosystem, improve value storage, and boost liquidity on TRON-based decentralized exchange (DEX).
USDT Integration will Promote Blockchain Accessibility
TRON has also made it clear that the integration of the stablecoin also makes its blockchain more accessible to institutional investors as well as enterprise-level partners.
"Our alliance with Tether to bring a USDT TRC-20 stablecoin to TRON will bring significant stability and confidence to users. As we carry out our vision, users' can seamlessly redeem their tokens for U.S. dollars."
If all goes as planned, USDT will be implemented on the TRON ecosystem by the second quarter of 2019.
Tether was first launched on the Bitcoin blockchain in 2014 as Realcoin by Brock Pierce, Reeve Collins and Craig Sellars, former members of the Mastercoin Foundation. The project got eventually changed its name to Tether and created three fiat-backed tokens including USTether, EuroTether, and YenTether.
It's worth noting that the Tether project has had its fair share of turbulence and controversies in recent times.
At press time Tether (USDT) remains the seventh largest digital asset in the world, with a market cap of $2.04 billion as seen on CoinMarketCap.