A bullish week for crypto: gainers, losers, and trends to watch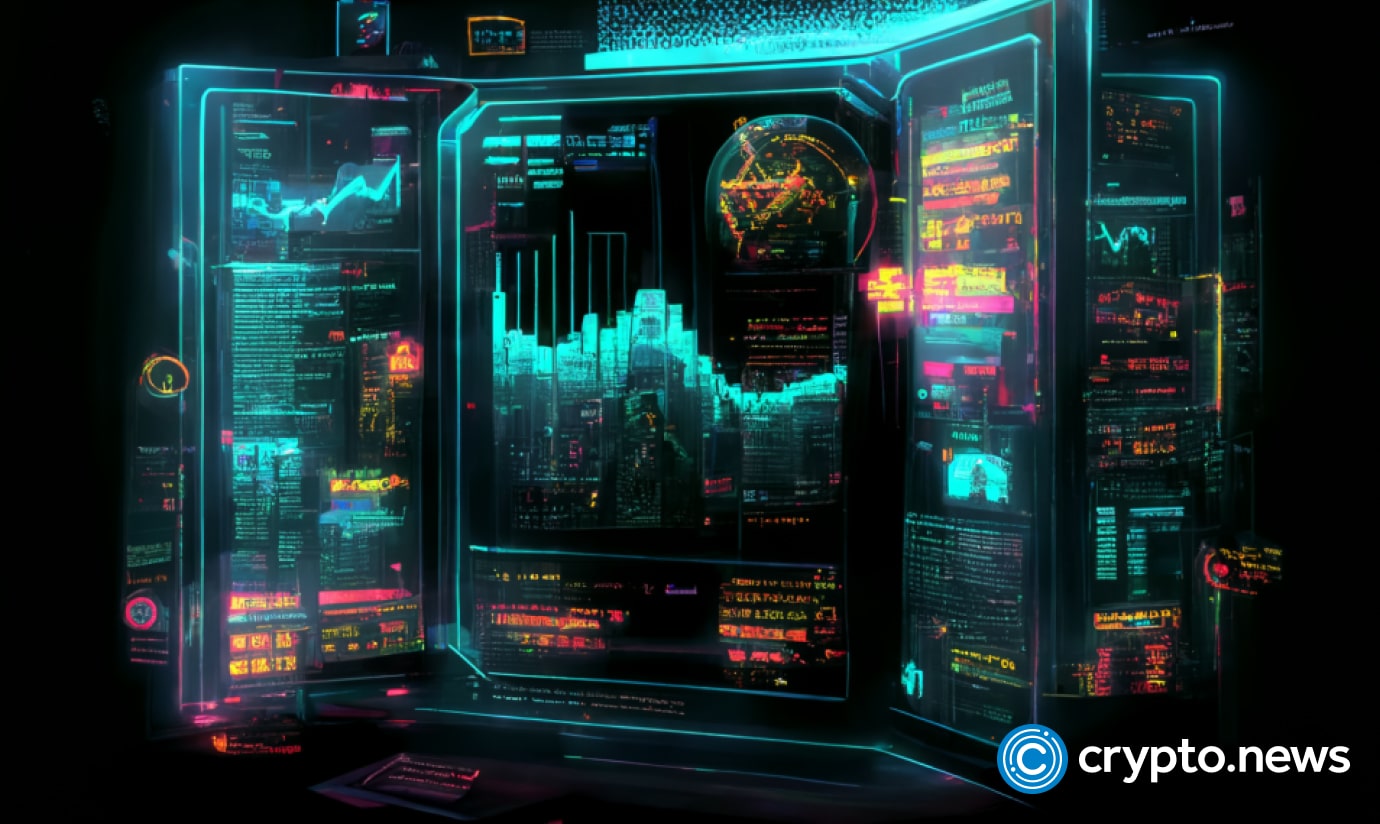 The cryptocurrency landscape witnessed a mix of growth and setbacks this week. While Bitcoin and Solana experience surges, Ethereum and Tron face challenges. What's driving the market?
The cryptocurrency market has shown a predominantly positive trend over the week. Most coins have reflected bullish sentiments, indicating a potentially strong period for the crypto industry.
Bitcoin (BTC) is trading at around $27 as of Oct. 6, marking a 2.5% growth over the week. This uptick is largely attributed to the anticipation of the U.S. SEC's approval of a Bitcoin ETF.
Ethereum (ETH), however, displayed a different trend. Its price decreased by around 2.2% over the week, settling at $1,6.
Meanwhile, Solana (SOL) stood out with its performance, registering a significant 16% surge. As of Oct. 6, its value has reached $23. Furthermore, according to DeFi LIama, the total value locked (TVL) in Solana reached its year-high at $330, suggesting increased activity and investor sentiments.
Avalanche (AVAX) also showcased a similar growth pattern, with a 16% increase over the week. It was trading at around $10.7 as of this writing. The popularity of platforms like the Stars Arena, which uses AVAX tokens, might be a contributing factor to this growth.
On the flip side, Toncoin (TON) saw its value decrease by about 5%, trading at $2.1. This downward shift came after it touched a price slightly above $2.5 in September.
Tron (TRX) also faced a decrease of 3.5%, trading at $0.09. Even with its recent integration with Google Cloud, TRX faced challenges in maintaining a positive trajectory.
Given these dynamics, it's important to understand the underlying trends. Let's delve deeper and understand key trends you should keep an eye on.
Key trends to watch out for
The market trends and factors driving the crypto market as of October 2023 are reflective of the multifaceted dynamics of the crypto ecosystem.
Interest rates and uncertainties
External economic conditions have impacted the performance of major cryptocurrencies. For instance, statements from the Federal Reserve concerning another potential interest rate hike by the end of the year caused some drift in crypto prices. 
The previous week also marked a period when the market was grappling with uncertainties surrounding the U.S. government shutdown, making crypto more lucrative. Such further events could be bullish for crypto due to its decentralized nature.
Bitcoin spot ETF developments
Investors and market actors are keenly watching for any news regarding Bitcoin spot ETFs. The approval of these financial products could potentially open the floodgates for institutional money into the crypto space, altering the market dynamics significantly.
Cryptocurrency exchange stability
Major cryptocurrency exchanges, including Binance, the biggest crypto exchange in the world, are facing challenges related to its stability. 
Binance is currently dealing with legal problems, top staff leaving, and accusations. These issues highlight the big concerns regulators have with major crypto platforms. The bad news about Binance could majorly impact the market.
Rising altcoin prominence
As observed from the price action in the preceding week, altcoins like Solana and Avalanche have been on a gaining spree, indicating a possible shift of focus or diversification by investors from mainstream cryptos like Ethereum.
BTC technical analysis
BTC is navigating through a critical juncture, grappling with pivotal resistance and support levels that could dictate its short-term trajectory.
The weekly moving averages present a mixed signal for BTC. The exponential moving average (EMA) and simple moving average (SMA) for the 50-day period signal a "Buy," with values at 26,884 and 24,754, respectively, indicating a bullish trend.
Conversely, the 100-day EMA and SMA suggest a "Sell," positioned at 27,726 and 29,299, respectively, hinting at potential bearishness in a slightly longer timeframe. The 200-day EMA at 25,730 is bullish, while the SMA at 28,071 leans bearish, offering a juxtaposed view of the longer-term trend.
Meanwhile, the relative strength index (RSI) and Stochastic (14, 3, 3), standing at 53 and 35, respectively, are both in a neutral zone. This implies that BTC is neither overbought nor oversold at the current price level, providing no clear directional bias from a momentum and volatility standpoint.
The immediate resistance for BTC is pegged at $27,800. If Bitcoin fails to ascend above this level, it may encounter a pullback, with initial support established at $27,400. A breach below this could steer BTC towards the next significant support at $27,200.  A conclusive break and close beneath $27,200 might pave the way for a further descent toward the $26,800 and, subsequently, the $26,200 mark.
In summary, Bitcoin is treading on a delicate path with a blend of bullish and bearish signals from various technical indicators. The key lies in monitoring the aforementioned resistance and support levels, as they will likely play a pivotal role in determining BTC's forthcoming direction.
The road ahead
As we move forward, it's evident that the cryptocurrency market is showcasing a slight bullish tilt. However, the overarching sentiment remains one of caution due to the numerous uncertainties clouding the horizon.
While Bitcoin and select altcoins hint at a positive phase, external economic influences, potential regulatory changes, and developments within prominent crypto exchanges could rapidly shift market dynamics.
Trade with discernment: Analyze not just the price movements but also the fundamental events that could sway the market. 
Nevertheless, the golden rule remains – never invest more than you can afford to lose. The crypto terrain is both exhilarating and treacherous; ensuring safety and informed decision-making is paramount.