A Political Party in Spain set to Implement Flexible laws to Attract Blockchain Companies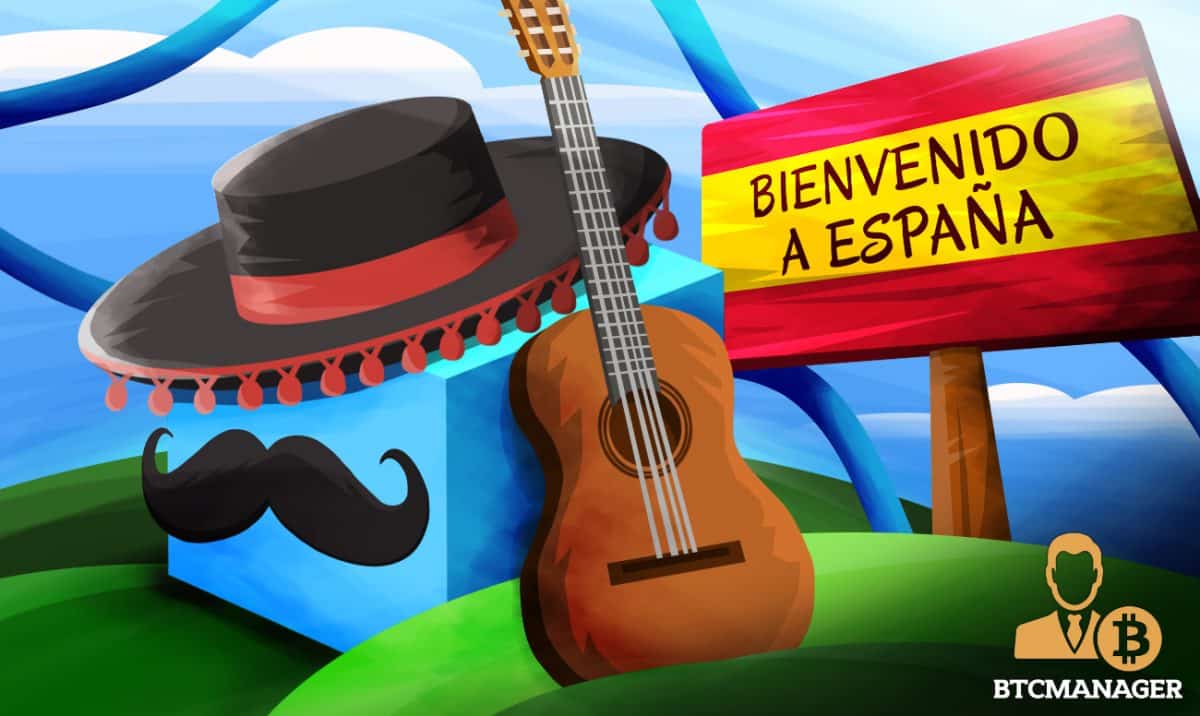 While some countries are busy implementing harsh cryptocurrency and blockchain laws that make it hard for the crypto ecosystem to breath, top Spanish politicians are pushing for legislation that could lure blockchain-based firms to Spain.
Blockchain is an Industry Driver
People's Party, which is the political party of the Spanish Prime Minister, Mariano Rajoy is looking to implement a law, as well as a flexible taxation system that could help in pulling firms that are into the development of Blockchain-based solutions to Spain.
As per Bloomberg, the lawmaker drafting the bill, Teodoro Garcia Egea, opined that it would be of great benefit to the nation to create an enabling environment that could attract blockchain firms because the technology itself is a critical business driver in finance, health, and education.
Favorable Regulations
Also, the People's Party (PP) is looking at formulating specific regulations that could encourage firms and entrepreneurs to use the blockchain in conducting initial coin offerings (ICOs).
Garcia said that "The level of the digitization for companies will be key. We hope to get the legislation ready this year."
Tech experts have said that the distributed ledger technology is the future of the world. This technology which is the building block of bitcoin and other cryptocurrencies is being extensively studied for potential use in all aspects of the economy, from oil and gas to banking and commodities.  
Blockchain technology offers the most secure form of data storage, faster transactions, and third-party elimination.
The PP is actively promoting a motion to invite blockchain developers to testify in parliament and also to notify the politicians about other countries like Crypto Valley in Switzerland and some others whose blockchain integration are at a more advanced stage.
"We want to set up Europe's safest framework to invest in ICOs," he added.
The high-ranking official also hinted that the bill might include tax rebates for startups in the 3D printing or big data ecosystems. The draft may also set a threshold that cryptocurrency investments would not require being reported to the regulatory bodies.
In addition to creating a flexible regulation to attract blockchain firms, Spain's markets securities regulator is working round the clock to map out guidelines aimed at the protection of cryptocurrency investors in the country.
Blockchain technology has proved numerous times that its name, as well as its capabilities, brings prosperity and upliftment to its adopters. If this bill becomes law, it is expected to boost the Spanish economy drastically.