A Tool for Reversing Ethereum Transactions is Now Live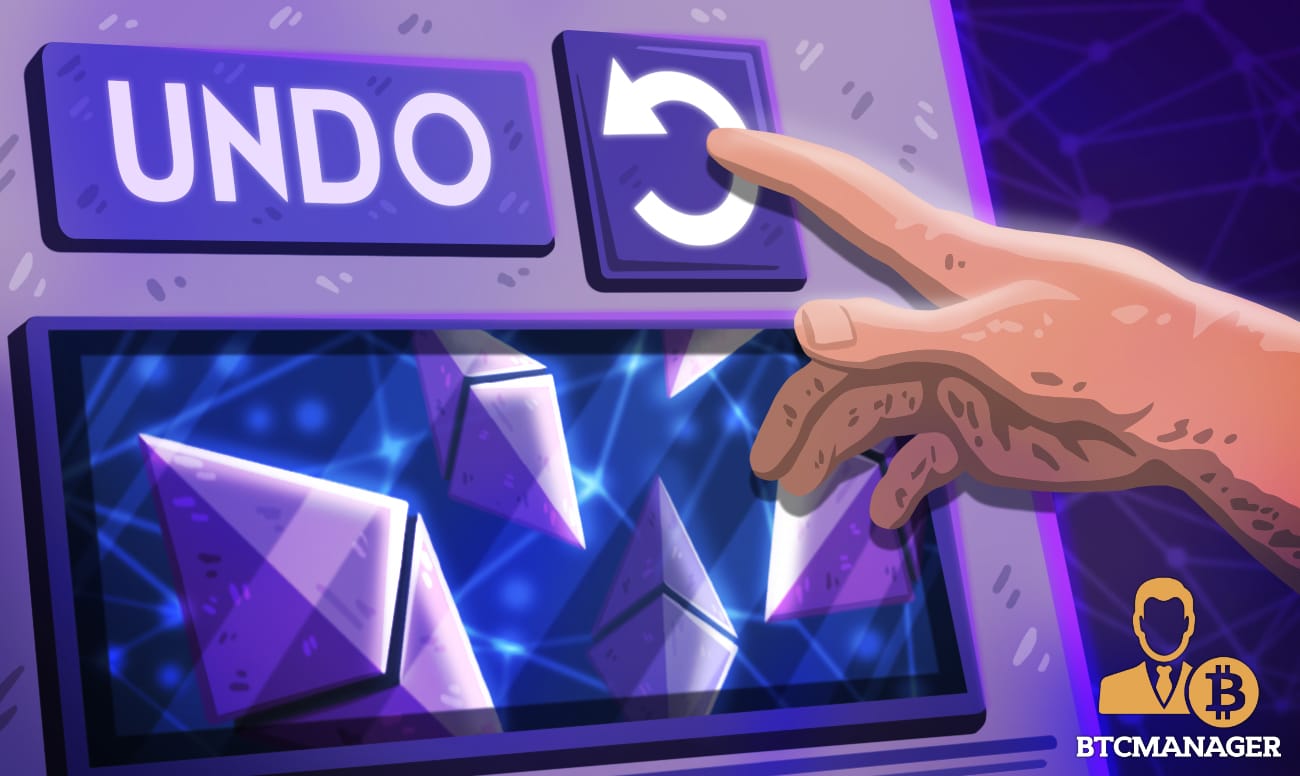 An Israeli government-backed tech firm, Kirobo, is repurposing its invention from Bitcoin to Ethereum and ERC-20 tokens, CoinDesk reports on Nov 12. 
Reversing ETH Transactions
They have now built a logic layer–a Retrievable Transfer service, on the Ethereum network to protect users from human error and sending transactions to non-deposit smart contracts. 
Accordingly, ETH transactions can now be "retrieved" by canceling the transaction if funds are sent to the wrong address. Furthermore, the service eliminates the need for test transactions when transferring funds to a third party according to Kirobo's CEO, Asaf Naim.
Users need not download any software as the service is accessible directly from Kirobo's web portal. Also, transaction information is encrypted and secured locally on the user's browser. 
MetaMask Wallet Supported
Available to MetaMask and wallets that support the WalletConnect protocol, users can at any time reverse a transaction sent to the wrong address by inputting the correct password. 
The recipient must also enter the same password. If not, the transaction is reversed. However, the sender should be careful. The retrieval will fail if the recipient has already "collected coins." 
How the Retrievable Transfer Service Works
For coin collection, the recipient must enter the passcode provided by the sender. If the code is correct, coins will be deposited. 
If not, the transaction will remain pending in the mem pool for the sender to reverse. Passwords can be entered via a special Kirobo Wallet add-on or directly from their website.
The team explains that the service employs a partial escrow model in the sense that it is decentralized from the sender's end but centralized from the receiver's side. 
Therefore, if Kirobo was to wind down, senders can still cancel transactions—only as long as the receiver has not entered the correct password, claiming coins. The password generated by the tech startup acts as the equalizer.
Ordinarily, blockchain transactions are immutable without an applicable private key. Millions of coins are locked in inaccessible wallets without private keys. As long as users scour files and find compatible keys, they will forever float in the digital ether.
Early this year, BTCManager reported on Peter Schiff—a gold bug, losing access to his Bitcoin wallet despite entering the correct password.