Abra Set to Create Crypto Bank in the US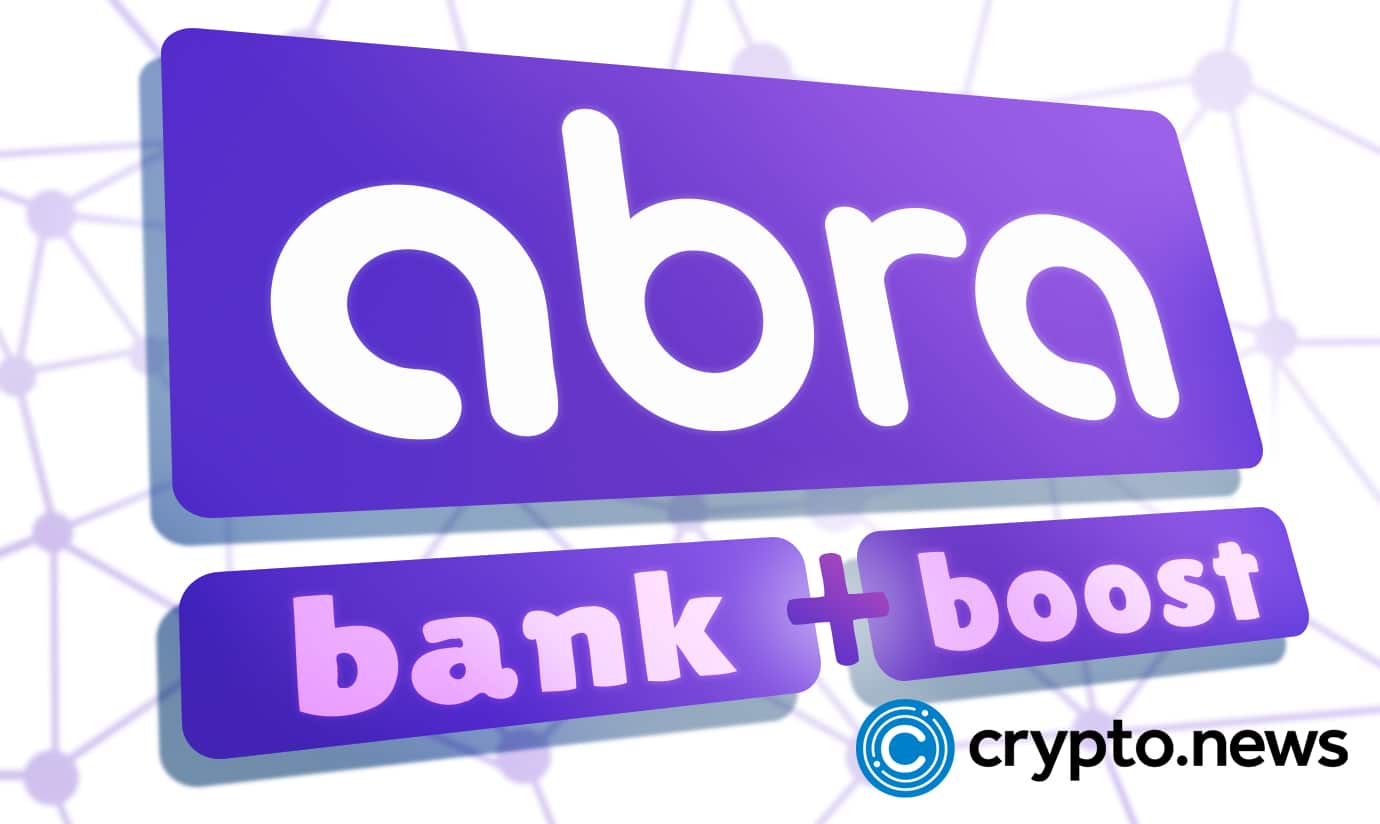 Investment platform and cryptocurrency wallet provider Abra said it is making plans to launch the first regulated bank in the United States, with the new entity to be unveiled in 2023.
Abra Readies Crypto Bank for US and Overseas Customers
In a press release on Monday (September 12, 20202), Abra revealed plans to introduce Abra Bank, which, upon regulatory approval and launch, will allow US customers to deposit digital assets and also enable crypto to fiat trades. The crypto services company is also looking to establish Abra International, which will offer the same services to clients abroad. 
Splitting a crypto product between US and international jurisdictions is a frequent practice for crypto businesses domiciled in America. Differences in regulatory protocols between the US and other jurisdictions are often the reason for this geo-fencing. So far, the SEC has maintained that many cryptocurrencies might be securities. 
Abra's crypto bank push is part of a broader drive to make its web3 offering more compliant with regulations. Operating as a licensed financial entity will give Abra the regulatory clearance to offer crypto products to a wider customer base within and outside the US.
As part of the intending launch of Abra Bank and Abra International, Abra will also introduce a new product offering called Abra Boost, which will be open to qualified investors to deposit crypto and earn interest.
Abra Boost will be available to institutional and individual accredited investors in the US, which will change upon the launch of Abra Bank, while all institutional and individual clients outside of the United States will be able to access Abra Boost.
The press release stated that Abra Bank and Abra International will launch in 2023 and late 2022 respectively. Meanwhile, the company did not state which cryptocurrency will be supported by the new entities.
An excerpt from the announcement said:
"We believe that for Abra, this is a defining moment that brings us closer to our mission to make financial independence and well-being accessible to everyone, everywhere."
Digital Assets Adoption on Neobank Rails
Abra's crypto bank is another example of the expansion of digital asset services to institutional and individual investors via neobank rails. Both crypto-native and traditional fintech firms are releasing digital asset trading and investment products.
London-based fintech firm Revolut partnered with blockchain infrastructure platform Paxos in 2020 to enable the former's US customers to buy and sell crypto via the firm's app, starting with bitcoin and ether. But in August 2022, Revolut ended its relationship with Paxos, replacing the blockchain firm with Apex Crypto. 
Brazilian digital banking giant Nubank also collaborated with Paxos to allow customers to engage in direct BTC and ETH trading on the banking app. Warren Buffet's Berkshire Hathaway earlier bought $1 billion worth of Nubank's Class A shares in Q4 2021.