Warren Buffet Ditches Mastercard and Visa Stocks to Invest $1B in Bitcoin-Enabled Nubank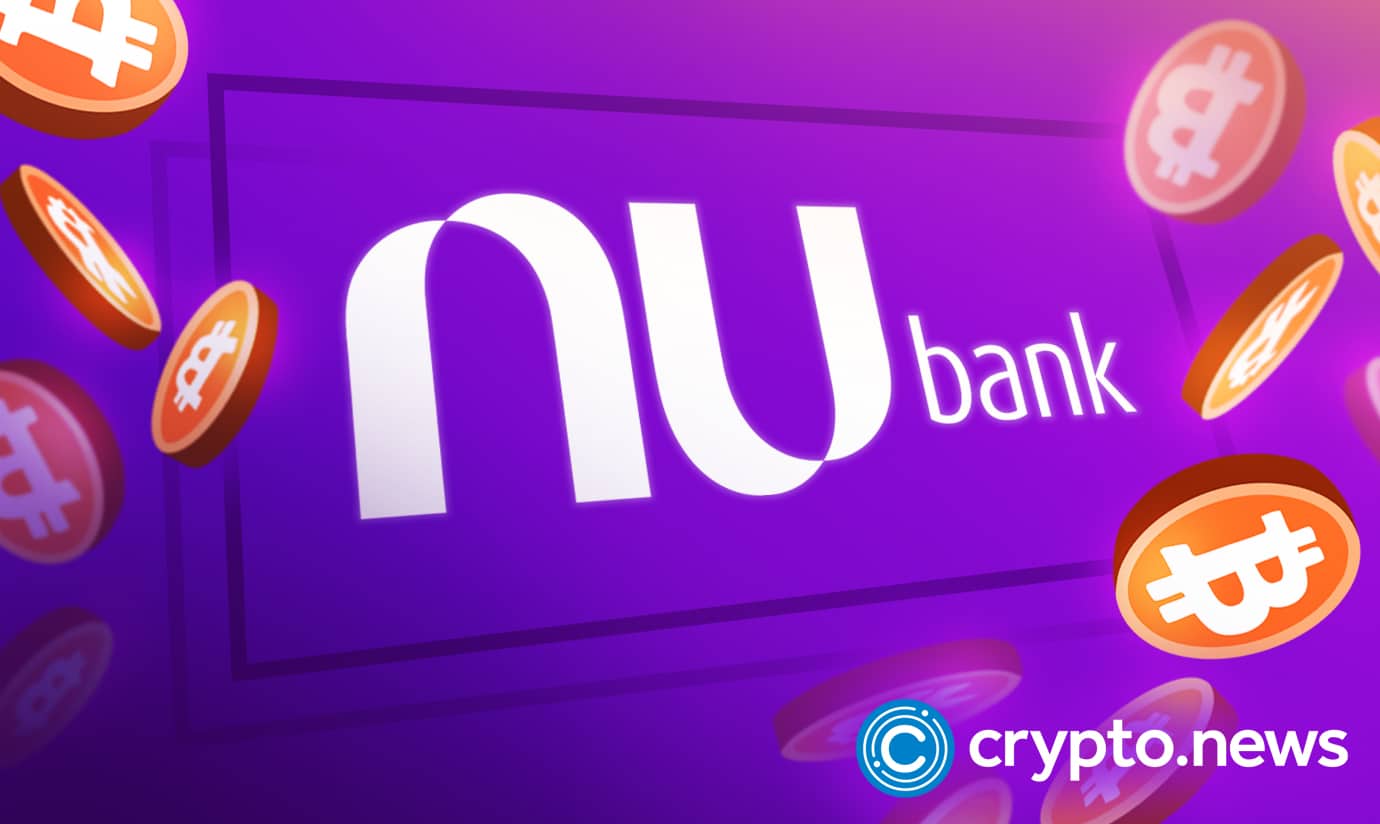 Warren Buffet's Berkshire Hathaway has ditched Mastercard and Visa stocks and invested in Nubank's stocks. Nubank is the largest fintech bank in Brazil and is also very popular among BTC traders. Additionally, JP Morgan has become the first bank to enter the metaverse by purchasing a lounge in Decentraland.
Buffet Invests in Brazil's Fintech Bank Nubank.
In a securities filing on Monday, Buffet's Industrial Conglomerate revealed that it had purchased $1B worth of
Nubank Class A shares
in Q4 2021. It had sold $1.8B and $1.3B in visa and MasterCard shares to sponsor the spree, respectively. This capital movement signals the company's migration from credit companies to fintech rivals. Warren Buffet is a well-known value investor who is very cautious about the projects to invest in. Now, he is eying the hot fintech market with the recent stock sales from traditional financial institutions to the fintech industry. However, it is surprising to see him making such moves after describing BTC as an asset that creates nothing sometimes ago. Even though it is not a direct
investment in cryptocurrencies
, the bank earns most of its revenue from the assets. Berkshire invested in the bank during the last IPO, where they bought 10% of the total shares offered to the public. Now, Buffet has no plans of liquifying the holdings.
Buffet's Relation With Cryptocurrencies
Buffet's investment in Nubank reflects his faith in the underlying potential- digitization of money. He has also exhibited his willingness to forge partnerships with other companies that tap the resources of the crypto space. Easynvest, a platform acquired by Nubank in Sept. 2020, has offered a BTC ETF since last June. The ETF trades on Brazil's B3 exchange under the ticker QBTC11 and is backed by QR asset management. Now the bank will use Buffet's investment to proceed with its crypto plans even though Warren still claims that the assets are worthless. Emily Portney, a Chief Financial Officer of Bank of New York Mellon, Corp.-another firm on Buffet's radar, says that digital assets could become a significant source of revenue for banks in the future. Leah Wald, Managing Director of crypto-asset manager Valkyrie Investments also concurs that there will be increased revenue in crypto-related investment vehicles.
Warren Buffet Leads the World's Wealthiest in Crypto Adoption.
Recently, wealthy individuals have revealed their vast investments in cryptocurrencies and cryptocurrency products. Some have openly said that they do not believe in these assets, but they are also investing in them indirectly.
Warren Buffet
is among those who do not campaign for the assets but 'secretly' acknowledges their potential in transforming the world. According to Greg Waisman, the co-founder and COO of Mercuryo crypto wallet, Buffet supports the crypto sphere stealthily. Other wealthy people who have
criticized
the assets before, like Bill Gates, are also doing the same. Gates has revealed that Microsoft is eyeing the metaverse and will use it in their governance. Microsoft recently purchased Activision at a mouth-watering price to incorporate it into their metaverse plans. Other wealthy individuals like
Elon Musk
,
Mike Novogratz
,
Mark Zuckerberg
, and
Michael Saylor
are also leading their companies in crypto adoption. Billionaire Jamie Dimon, CEO of JP Morgan, also does not believe in digital assets. However, his bank is offering BTC services to its clients. Today, it announced that it has officially opened up shop
in the decentraland metaverse
. Now it is the first bank to enter the metaverse globally. These developments show that the
crypto market
is maturing since the billionaires are keen on investing.