Mike Novogratz's Crypto Bank Set to Trade on Canadian Public Exchange despite Slow Start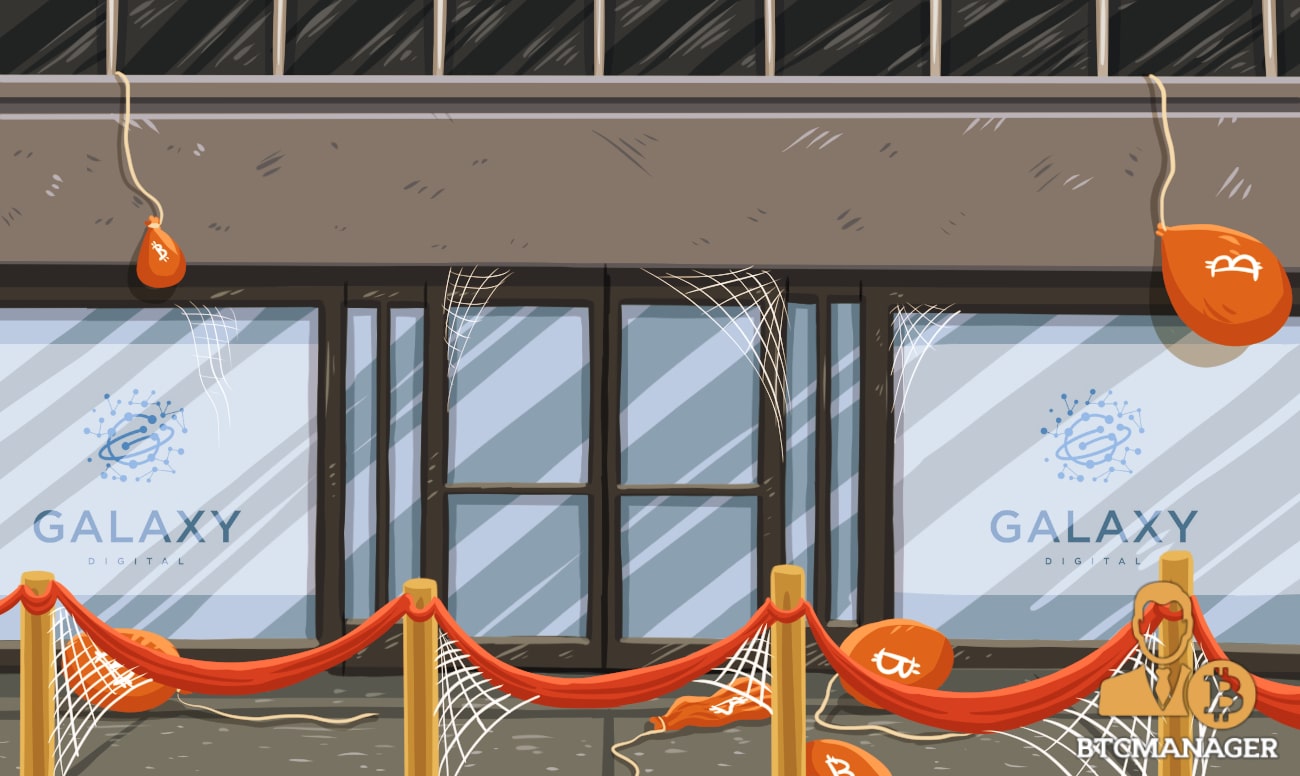 Mike Novogratz's crypto bank is finally set to start trading on the TSX Venture Exchange from August 1, 2018. The trading will commence through Galaxy Digital Holding Ltd. under GLXY ticker. Novogratz is confident that his venture will hit profit in Q2, 2019.
Canadian Regulators: Slow, but Sure
Novogratz expressed his frustrations over the Canadian regulators. It almost took the crypto financier eight months from January to August 2018, to get the requisite approvals and sanction to trade on the public exchange. This considerable delay has made investors panic, and the plunge in the bitcoin price aggravated investors' worries.
The fund lost $134 million in the first quarter of 2018. The losses incurred by Galaxy Digital accounted for $13.5 million, which was lost through digital assets and the remaining $85.5 million through unrealized losses on the digital asset.
In an exclusive T.V. interview with Bloomberg, Mike Novogratz commented that:
"If I knew what I know now, knew the crypto markets were going to swoon as much, and it was going to take so long, I might have stayed private for another year or so and then gone public. But I don't think it's a mistake."
Novogratz mentioned in the report that he had second thoughts due to his frustrations over the excessive demands of Canadian financial authorities. However, he has expressed optimism and is confident to reap enormous financial success from this relatively young industry.
Galaxy was initially set to debut on April, but it was postponed to August as the regulators increased their scrutiny and demanded that the companies in question must have audited financials of at least two years. This made Novogratz adopt an alternative method, which is to carry out Galaxy's trading on Toronto's TSX Venture Exchange through the reverse takeover.
Finally, a Reverse Takeover
According to Investopedia "A reverse takeover (RTO) is a type of merger that private companies engage in to become publicly traded without resorting to an initial public offering (IPO)."
Crypto mining companies have used the reverse takeover strategies. This route is adopted by companies so as to avoid the long delay in getting listed on a public exchange and to protect investors interests in the highly volatile market.
Novogratz commented that:
"There was a surge of companies that listed in Canada, and they all traded really poorly. I think the regulators got a little bit more nervous and said, 'Hey. Wait a minute, let's make sure we know what we're seeing here.'"
Bright Future for Young Industry
Novogratz is a macro trader for Wall Street and made millions of dollars in bitcoin and ether trading. Due to his experience in speculation, he became one of the famous champions in this industry. Considering the high potential in the crypto industry, in late 2017 he decided to expand his family business into full-service merchant banker in the field of blockchain and crypto.
He has an ambitious plan to get his company traded in Frankfurt, London, and Hong Kong exchanges. He said, "We' are going to be a global company; we want to be globally traded."
Novogratz further mentioned in the interview that he had expanded his team size and expressed high confidence in them to take the company to great success.