Canada Declares War on Cryptocurrency Fraud with Mandatory KYC/AML Regulations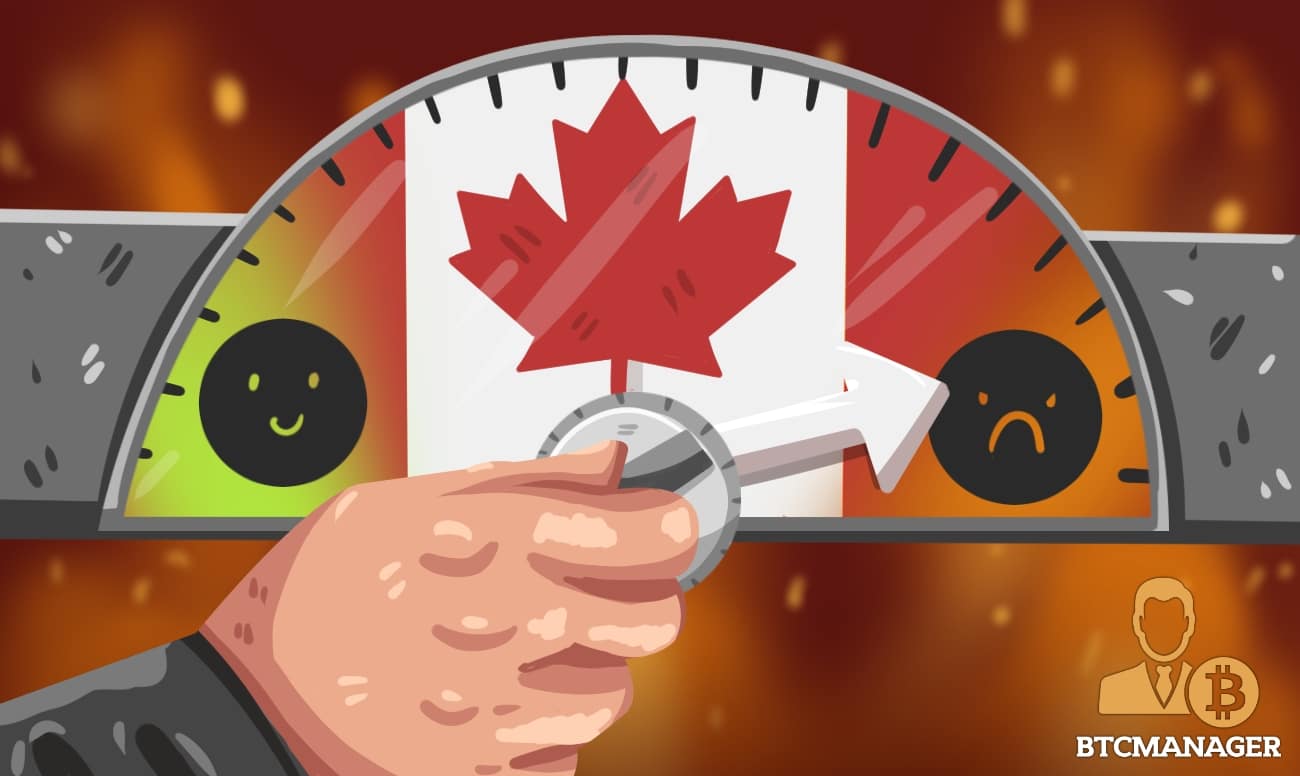 Canadian authorities have amended the nation's anti-money laundering (AML) and anti-terrorism funding laws to foster orderliness in the finance and cryptocurrency industries by preventing deceitful individuals from exploiting regulatory loopholes in cryptocurrency exchanges and firms.
Canada's Fraud Crackdown
As stated in the draft published by Canada Gazette, the Financial Action Task Force (FATF) pointed out some inadequacies in the Anti-Money Laundering and Anti-Terrorist Financing Regime (AML/ATF).
Similar to regulations in other countries where digital assets are partly tolerated, all cryptocurrency-related businesses, exchanges, and Fintech companies in Canada are now categorized under money service businesses (MSB).
As per the new regulation, MSBs are required to report all transactions exceeding 10,000 Canadian dollars, and a fresh KYC process must be conducted for transactions from 1000 CAD ($770).
The regulation requires MSBs' to renew their licenses every two years and provide necessary documents to support the renewal.
As stated:
"The Proceeds of Crime (Money laundering) and Terrorist Financing Registration Regulations would be amended to provide flexibility for when the registration renewal is to take place during the two years and reduce the type of information that needs to be submitted."
New Regulations Face Criticism
While authorities see the proposed regulation as an intelligent solution to prevent money laundering in the cryptocurrency sector, stakeholders have criticized the draft.
Francis Pouliot, co-founder of Catallaxy Blockchain, took to Twitter to express his dissatisfaction:
https://twitter.com/francispouliot_/status/1005173766685646848
More Stringent Regulations on the Cards?
Unlike the US, Canada has had a much more friendly stance towards cryptocurrencies and ICOs in recent times, making the nation a hotbed for startups in the digital currency space.
However, it appears all might change soon.
On January 31, 2018, BTCManager reported the Governor of Bank of Canada, Stephen Poloz had labeled bitcoin trading a gamble, calling for increased regulatory oversight in the nascent virtual currency industry.
Poloz declared that bitcoin and other cryptocurrencies are not assets. In his words:
"I'm not really sure what they are. They are not assets. [I] suppose they are securities technically. There is no intrinsic value for something like Bitcoin, so it's not an asset one can analyze. It's just essentially speculative or gambling."
Poloz is not the only one that sees nothing good in bitcoin and other cryptocurrencies. However, the hard fact remains that the digital asset space is growing stronger with each day and it's only a matter of time before pessimists wake up to reality.