Fifty Blockchain Firms to be Listed on Canadian Stock Exchange in 2018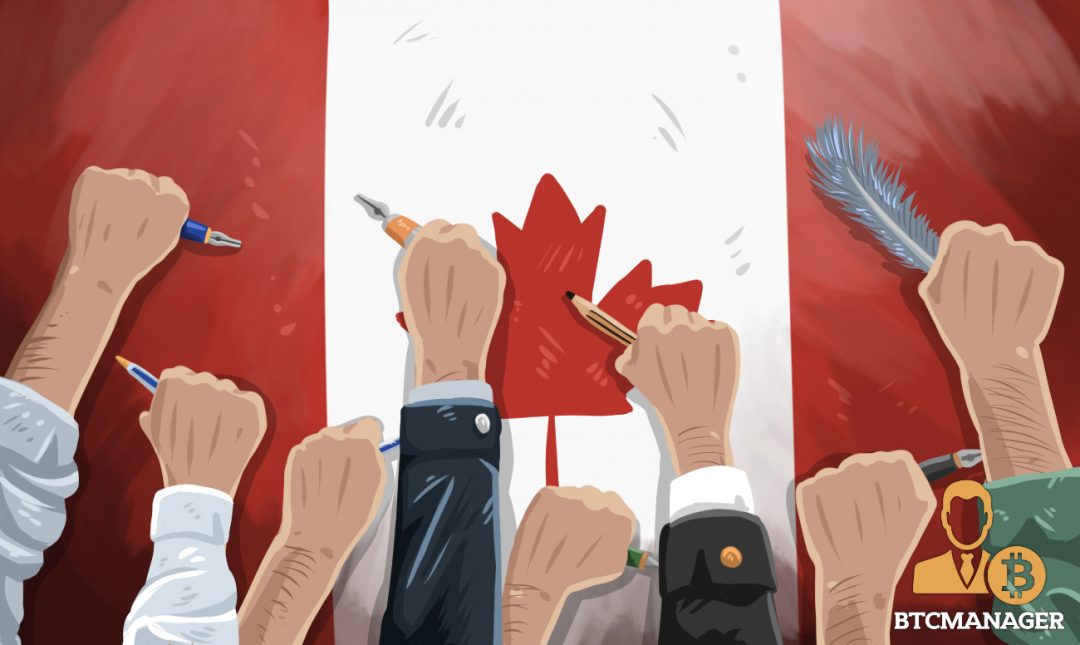 The Chief Executive of the Toronto-based securities firm, GMP Capital Inc., predicts that "Blockchain will be ten times the size of the medical marijuana space" in Canada. Harris Fricker also believes that Canada's global presence in this sector will be more significant than during "The first phase of the internet." Through novel crypto regulations and strategic partnerships, specific industries are preparing to capitalize on the same technology that backs bitcoin.
Canada's Junior Market: TSX
In the wake of booms and busts between upcoming alt coins, tokens, and currencies, the Toronto Stock Exchange (TSX) may have finally found an industry it was made for. The risk-friendly exchange lists emerging startups from a handful of different countries.
In fact, nearly a 100 different startups from the United States preferred to be listed on the exchange in 2016.
Ungad Chadda, senior vice president of the Toronto Stock Exchange, added that the country has "More thoughtful regulation and governance for junior companies. It's certainly a less litigious environment here and there, and in many instances, you are a bigger fish in a smaller pond."
Couple this fact with the fast-growing crypto space in Canada and it comes as no surprise that 2018 will see almost 50 new listings for blockchain companies. Although Canada has focused on supporting the natural resources sector, the growth of the marijuana industry and now blockchain have begun earning a fair slice of the market share.
This growth has in part been stimulated by supportive financial institutions like the TSX Exchange, but also blockchain advocacy from a handful of members. Bitfury Group and Hut 8 Mining Corp., for instance, have partnered so as to be at the forefront of mining centers in North America.
In September, Fricker and his colleagues assembled a "Dedicated blockchain team, which comprises eight investment bankers — about a quarter of its current contingent — and two research analysts." The CEO's motivation being his vision of blockchain technology taking "More than 25 percent of [GMP's] investment-banking revenue."
Potential Alternative to Initial Coin Offerings
As Initial Coin Offerings were 2017's response to quick capital for startups, many Canadian companies are choosing an alternative money raising scheme. In the same way that ICOs bypass financial regulations, a reverse takeover (RT) provides start-ups a smoother entry into the market.
This means that instead of running an ICO, attracting angel investors, or even pursuing an Initial Public Offering (IPO), a startup can merge with an already traded company.
All of these components contribute to a promising future for crypto in the country. Financial support, a strong infrastructure, and a risk-tolerant market may give rise to the next Vitalik Buterin.
At Toronto's first bitcoin meetup in 2012, no one was quite sure who would show up. Founder Anthony Di lorio did, however, mention that  conversation did not mark Buterin's presence. He reported in an article in The Financial Post that the boy behind the decentralized web "Was literally shaking."
From humble beginnings to bright futures, the entire cryptocurrency is picking up international attention.