AdaSwap to Integrate COTI-Issued Djed Stablecoin, Exploring DEX Listing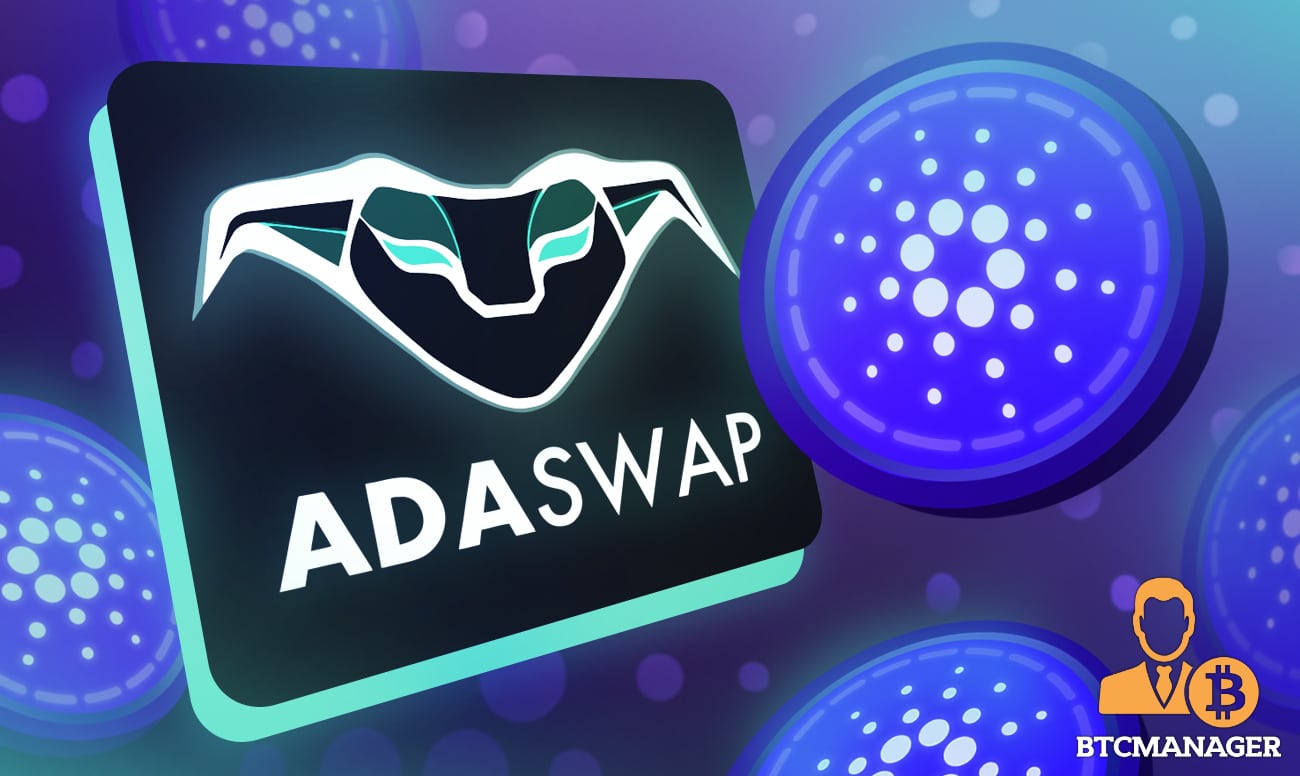 Cardano-based ecosystem builder AdaSwap today announced a partnership with COTI's Djed stablecoin and shared plans to integrate the same into the Cardano ecosystem.
AdaSwap Allies with COTI to Integrate Djed
In an announcement made on December 21, Cardano-based ecosystem developer AdaSwap that is slated to launch the network's first decentralized exchange (DEX), stated it has partnered with COTI, the issuer of the Cardano-based stablecoin Djed.
The partnership will enable AdaSwap to explore opportunities to integrate Djed on the AdaSwap DEX. It will also give AdaSwap the opportunity to tap the algorithmic-based stablecoin's benefits, the announcement reads.
For the uninitiated, AdaSwap is building Cardano's first native, gamified DEX that allows Cardano ecosystem users to seamlessly swap Cardano-based tokens with minimal transaction fees.
A part of the project also deals with the development of a Cardano-based NFT marketplace that features fixed, long-term, high-yield liquidity pools that enable token holders to stake, buy, and sell NFTs and earn interest on their investments.
What is Djed?
Djed is an algorithmic-stablecoin that is built on the Cardano network and functions as an autonomous bank by purchasing and selling for a price in a range that's pegged to a targeted price.
Djed leverages the Cardano network's high-bandwidth and low transaction fees and ensures price stabilization which makes it a promising project in the changing DeFi landscape.
In essence, Djed's algorithm operates a reserve base of coins and mints and burns tokens according to the forces of demand and supply to ensure price stability.
Notably, Djed is built on top of the COTI finance-on-the-blockchain ecosystem that is committed to addressing some of the major pain points in DeFi today such as high fees, low latency, transaction clogging, and complex transactions, among others.
COTI promises a scalable, high-throughput blockchain through its proprietary consensus algorithm called Trustchain. This consensus algorithm lives on a new, multi DAG (directed acyclic graph) data structure that's scalable, fast, private, inclusive, low-cost, and optimized for finance.
Commenting, Lennon Qualmann, CEO of AdaSwap said:
"As a Cardano believer, I love seeing COTI's strong involvement in the Cardano space, it shows the potential being created for the Cardano ecosystem by innovative participation."
As COTI issues the Djed stablecoin, it is also tasked with publishing the protocol's smart contracts. In addition, COTI serves as Djed's front-end for funds, enterprises, developers, and others who wish to mint Djed and the reserve coins used as part of its pegging algorithm.
Further, AdaSwap platforms users will be incentivized with rewards to provide liquidity via Djed trading pairs.