After #deletefacebook Here's Minds' Decentralized Social Network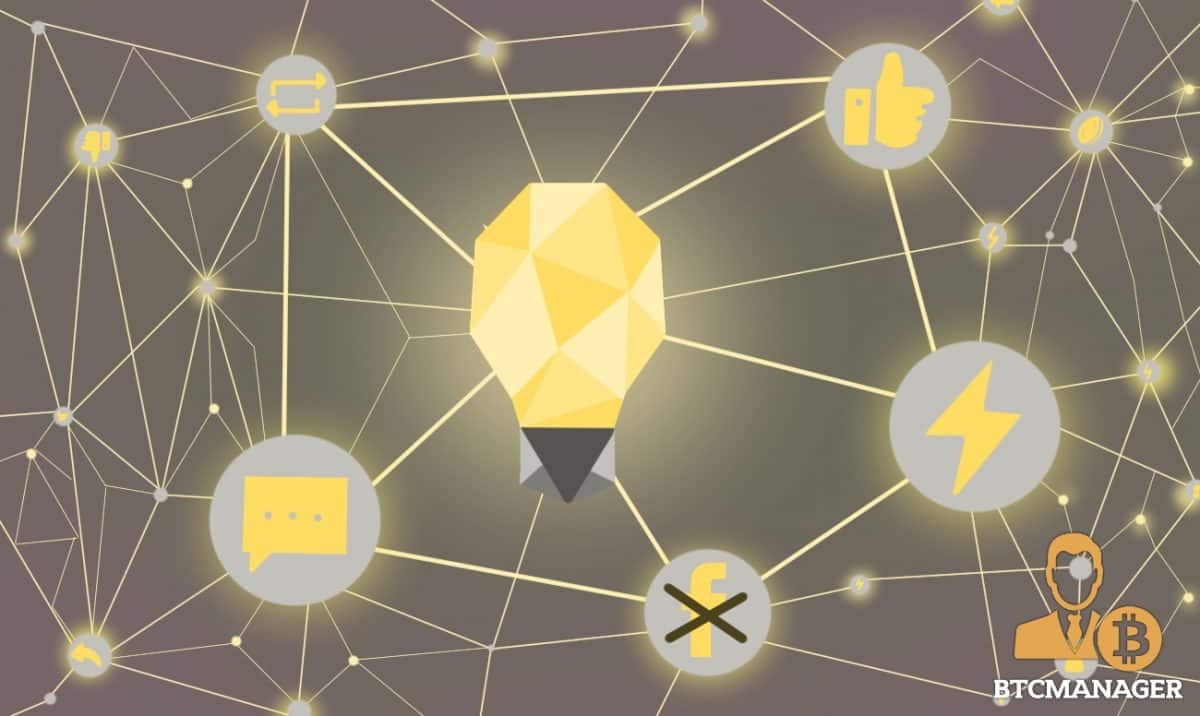 Minds.com, a decentralized social media platform, is hoping to implement the Ethereum blockchain into its core technology, post recent accusations against social media giant Facebook. Launched in 2015, Minds has a registered global audience of one million users, and reports having upward of 70 million unique page views.
As one of the first social networks to implement the blockchain, Minds.com is willing to launch the Minds Crypto Social Network (MCSN), a completely decentralized social media website. Minds follows projects such as Leeroy and Peepeth in aiming to use blockchain technology for social media. In order to realize this vision, the MCSN will be a full functioning dApp, which operates on Ethereum's blockchain, and shall be optimized to support both web and mobile.
In an interview, Minds founder Bill Ottman said:
"This is the biggest upgrade we've ever done. We revamped the UX for the web, and we completely rewrote all the mobile apps in React Native, so they're high performing now. There's a whole list of changes."
The Minds Token and Its Features
Alongside the migration of Minds' backend to the blockchain, the company shall introduce its unique Minds Token, that would replace the points system the platform currently has. Using a peer-to-peer driven reward system, the token shall incentivize users.
Users would be eligible to use or receive the tokens in a number of ways. First, it enables content creators to be "tipped" or subscribed. Second, the Minds Daily Reward Pool sends a portion of tokens daily to participants, based on the number and popularity of their created posts.
Treading along these waters with caution, the team will initially use Ethereum's testnet platform to build familiarity with the model and confidence in the system's reliability and functionality.
The site will also feature a built-in wallet developed by Minds.com, to complement the tokens and ensure the user's ease-of-use on the platform. Users shall be able to manage their tokens, conduct transactions, and subscribe to content directly using this wallet. Lastly, an encrypted, non-tracking messaging service shall be introduced as well.
Abundance of Features Give Minds Its USP
Adhering to Ottman's vision of a completely decentralized social network, the above features ensure that MCSN is completely user-run, and democratized. On the back of widespread data misuse accusations against Facebook and other social networks, such a model could be beneficial in bringing users.
Ottman was quoted as saying:
"I always knew that an open-source social network was inevitably going to emerge and become competitive with the top establishment social network. It also became clear that the mainstream social networks were not rewarding people — were not incentivizing people. They weren't giving revenue opportunities. They're restricting people's reach — they're spying on people! So it became sort of obvious that there's a market requirement for this space that we've filled."
Underdeveloped Platform Tech a Challenge
Ethereum's scalability and limited transactional speed are clear hurdles toward developing a fully functioning, self-governed social network. The Ethereum blockchain was infamously slowed down after CryptoKitties became a viral blockchain phenomena.
To handle a site with millions, possibly billions, of users conducting transactions every second, the present system will have to necessarily upgrade, or, Minds would need to have a private running blockchain. Ottman himself acknowledges that the tech is too underdeveloped right now to support an entirely decentralized social network. Once a completely decentralized social media platform is feasible, Ottman reckons that users will switch due to the control and purchasing power over content that Minds will restore.