Algorand CEO Leaves Company With COO Named as Interim Head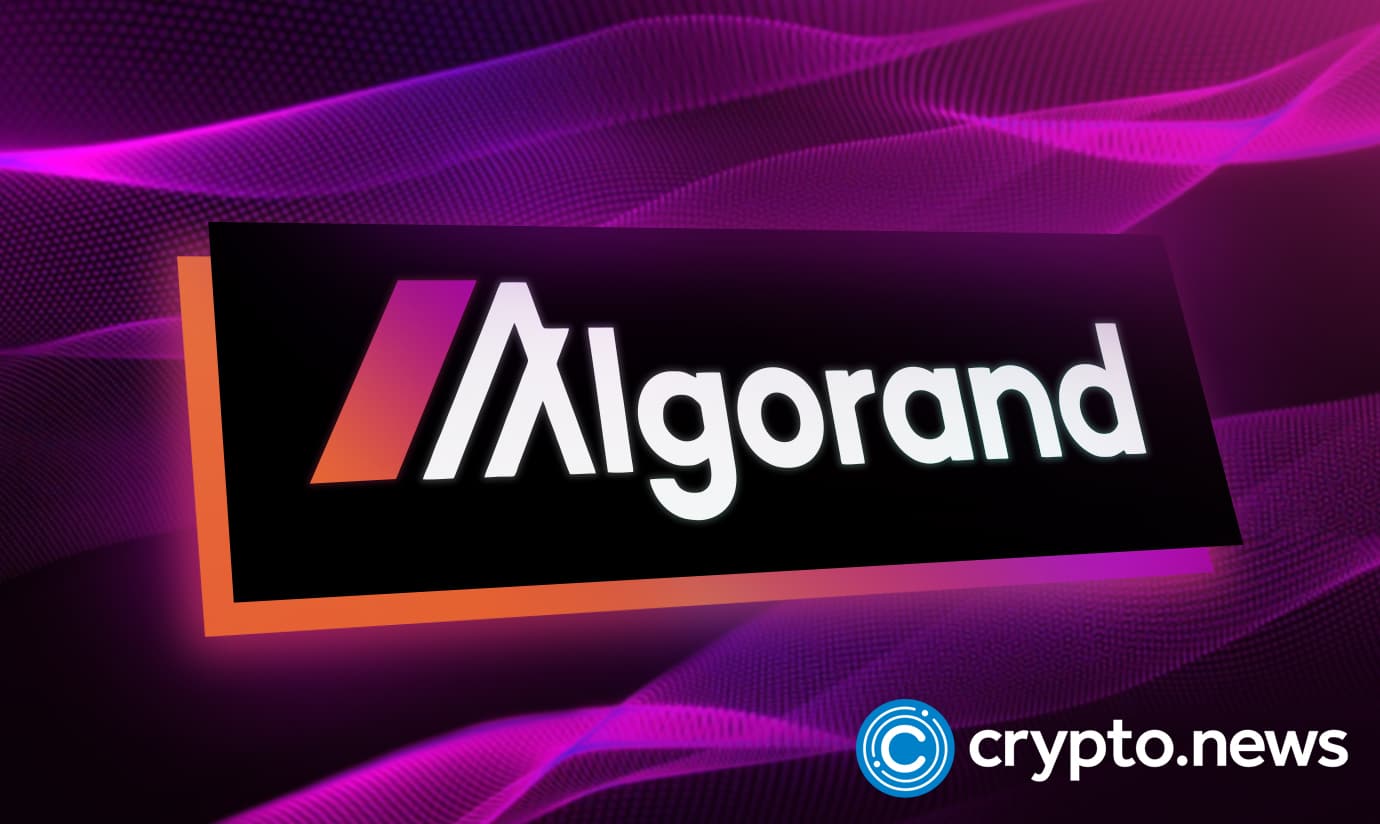 Major decentralized blockchain technology company Algorand has appointed an interim chief executive officer (CEO) following the departure of Steven Kokinos. 
Algorand COO Assumes Position as Interim CEO
Algorand announced via a press release that the company's CEO Steven Kokinos is leaving his position and the firm to pursue other interests. As a temporary replacement, COO Sean Ford has been made the interim CEO, which takes effect on Wednesday (July 27, 2022).
Both Kokinos and Ford joined Algorand in 2018, with Ford handling go-to-market execution and operations as COO. Before moving to Algorand, the interim CEO served as the chief marketing officer for software firm LogMeIn, worked at Avid Technology, and held executive positions in Zmags, Syncsort, and Oracle.
Commenting on the latest development, Algorand founder Silvio Micali said:
"We thank Steven for his time and dedication to Algorand. He has been instrumental to the initial success of our business, and we appreciate his commitment to a seamless transition. Sean is well positioned to partner with me to keep the company operations running business as usual, and to help us transition Algorand to our next phase of growth."
Although Kokinos is departing the blockchain company, the former CEO will serve as a senior advisor until mid-2023. Newly-appointed interim CEO Ford, in a statement, said:
"I am honored to step in and partner with Silvio during this transition. Algorand has experienced monumental growth since its inception, and we look forward to our continued expansion as we take Algorand to the next level."
As previously reported by crypto.news, Algorand was chosen as the official blockchain partner of the Fédération Internationale de Football Association (FIFA). The company will help develop FIFA's blockchain-based wallet solution, and the organization's digital asset strategy.
Resignations and Layoffs Amid Crypto Bear Market
Apart from Algorand's departing CEO, other high-profile executives have left crypto and blockchain companies amid the current market downturn. In May, cryptocurrency exchange Bitstamp announced the appointment of Jean-Baptiste Graftieaux as the firm's new global CEO, following the departure of Julian Sawyer.
Bitcoin mining hosting service Compass Mining, in June, said that the company's CEO Whit Gibbs and CFO Jodie Fisher resigned from their positions, with Chief Mining Officer (CMO) Thomas Heller and CTO Paul Gosker immediately acting as interim co-Presidents and CEOs.
Many cryptocurrency firms cut down their workforce in response to the bear market. Shortly after the departure of the two key executives from Compass Mining, the company reduced its staff by 15% and further slashed executives' compensation by as far as 50%.
U.S.-based crypto exchange giant Coinbase trimmed the firm's team by 18%. Crypto.com.and BlockFi also carried out a similar action in June. Other platforms like ByBit, Gemini, Vauld, and Banxa have also responded to the market situation by cutting down on their staff.
Recently, the CEO of non-fungible token (NFT) marketplace giant OpenSea, Devin Finzer, revealed that the company would let go of approximately 20% of its team.