Amasa (AMAS) Raises $1.5M for Micro Investment Streaming App Launch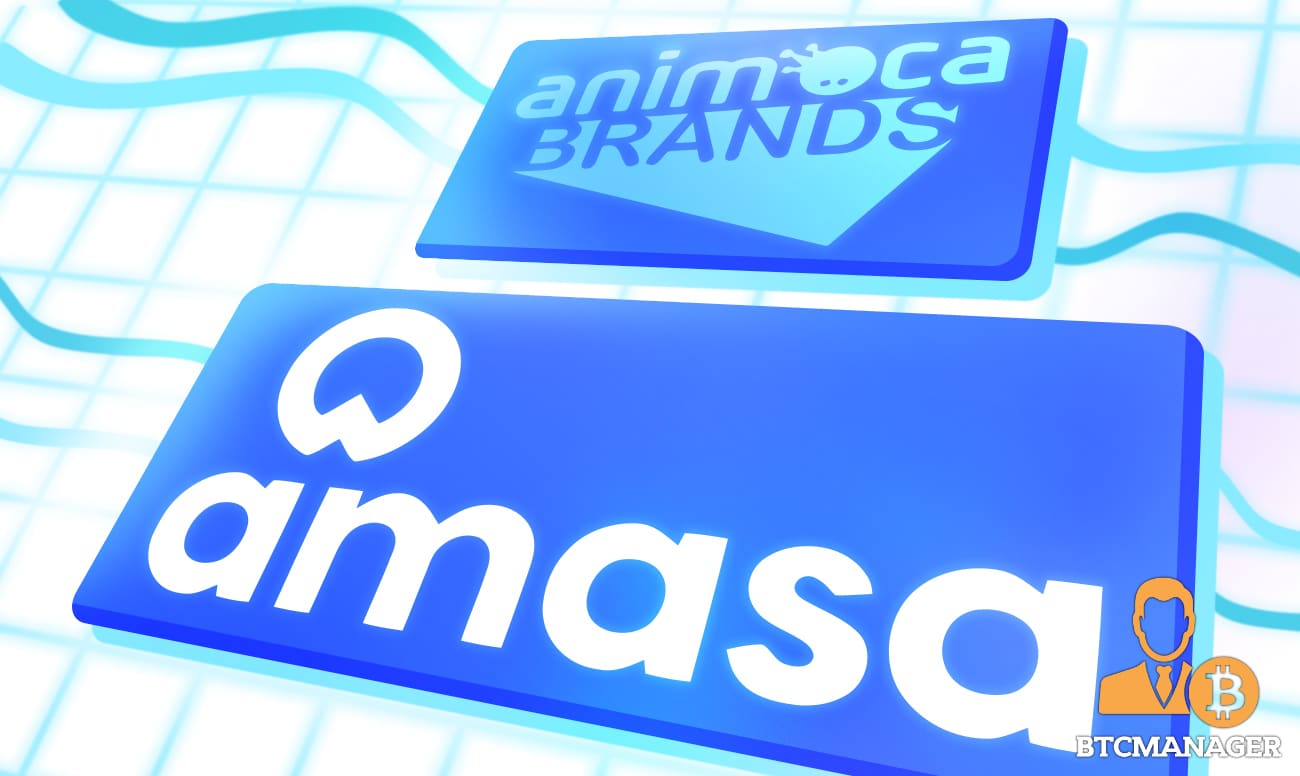 Amasa (AMAS) has completed a hugely successful $1.5 million funding round led by Animoca Brands, with participation from notable venture capital firms and investors, including OKEx Block Dream Ventures, Polygon's Sandeep Nailwhal, and Moonwhale Ventures, among others.
Amasa Raises $1.5 Million
Amasa ($AMAS), a blockchain project that's focused on making decentralized finance (DeFi) and Web 3.0 more accessible to the masses via its innovative micro-investment streaming solution, has announced the successful completion of its latest funding round.
Led by Animoca Brands, a global developer that leverages blockchain technology, artificial intelligence, and more, to create engaging applications, Amasa says the $1.5 million raised will lay a solid foundation for the introduction of investment streaming to the world, empowering the masses to harness the wealth-building potential of DeFi and micro income streams.
Amasa says it plans to use the funds to build its team of core contributors, as well as its platform and ecosystem, in line with its roadmap and mission to connect millions of users across the world to DeFi and Web 3.0 and enable them to improve their financial situations.
Unwavering Support
Commenting on Animoca's participation in Amasa's funding round, Jame C.K. Ho, Director of Strategic Partnerships at Animoca Brands said:
"As true proponents of decentralization and fair wealth distribution, we see Amasa as playing a pivotal role in the mass adoption of the earning potential Web 3.0 and DeFi provides. This will create increased value, not only for Animoca's portfolio of projects but for the entire blockchain ecosystem."
Other highly reputable names that participated in the $1.5 million Amasa fundraiser include OKEx Block Dream Venture, SkyVision Capital, Spark Digital Capital, Momentum 6, Polygon Co-Founder Sandeep Nailwal, Yield Guild Games Co-Founder Gabby Dizon, LD Capital, Double Peak, Maeve Venues, and Moonwhale Ventures. 
Amasa says the unwavering support received from its partners makes it easier for the project to develop solid connections within the rapidly evolving ecosystem of non-fungible tokens (NFTs), play-to-earn gaming, and metaverse builders.
Amasa is developing the world's first micro income stream investment, which it firmly believes will make micro income streams easy to capture, combine and access as a stabilized income, then amplified through user-selected DeFi investment options.
Gabby Dizon, co-founder of Yield Guild Games said:
"I am all about bringing communities together to earn via blockchain-based economies. Amasa will bring more users into the space and give existing users additional options and incentives to increase the value of their time spent in these economies."
Amasa will collaborate with various kinds of projects that reward users with micro income streams to build a user-centric product that meshes with existing and future projects, while also adding value to the broader network of micro income providers.
William Birks, Amasa co-founder and core contributor said:
"Amasa is excited to be supported by firms like Animoca Brands that are innovating in key areas for us like play-to-earn gaming. Amasa's mission is to help everyone in the world capitalize on micro income streams. Having this strong group of early supporters behind us really expands our resources and brings valuable networks to leverage as we push on to bring Amasa to the world."
Amasa has picked TrustPad, ChainBoost, and Genesis Shards for its initial decentralized offering (IDO) which is scheduled to run from September 28 to September 30, 2021.
Social Links
Website: https://www.amasa.io/
Telegram (Community): https://t.me/amasa_community/
Telegram (Announcements): https://t.me/amasa_updates/
Twitter: https://twitter.com/amasa_io/
Medium: https://amasa.medium.com/