Amazon Reportedly Preparing to Accept Bitcoin (BTC) Payments by the End of 2021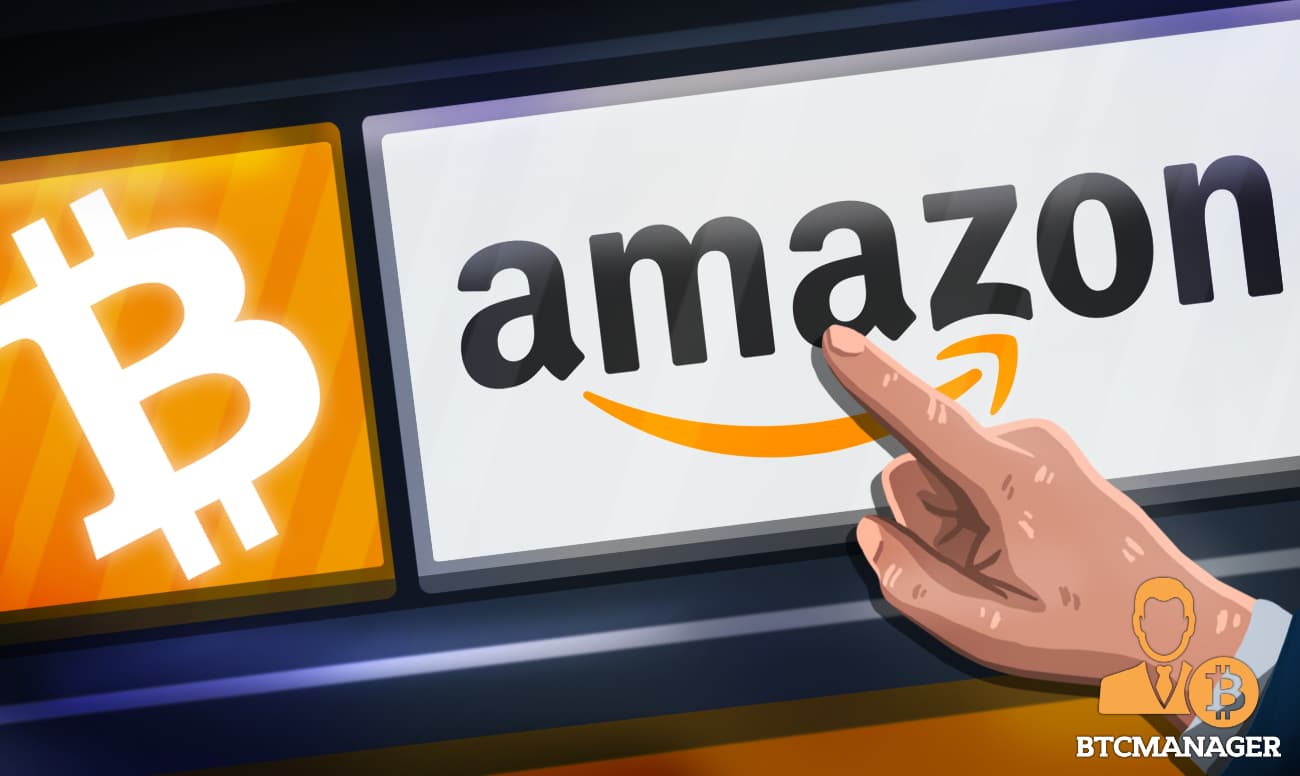 E-commerce behemoth Amazon is reportedly working to integrate crypto payments.
Crypto Markets Surge Ahead of Amazon Rumours
Amazon, the world's largest e-commerce company is reportedly working toward accepting payments in bitcoin(B TC) as early as 'by the end of the year' a report by City A.M. claims.
In addition to integrating crypto payments, Amazon is reportedly also looking to launch its own digital currencies. More details about the same are yet to be disclosed, an insider told the publication.
For the uninitiated, last week Amazon published several job openings out of which a few were of particular interest as they related to the company looking for a cryptocurrency and blockchain lead.
According to the job description, the ideal candidate for the position would be someone who can "leverage domain expertise in blockchain, distributed ledger, central bank digital currencies and cryptocurrencies."
Further, the job description adds that it wants to "develop the case for the capabilities which should be developed, drive the overall vision and product strategy, and gain leadership buy-in and investment for new capabilities."
Per sources close to the matter, the directive to embrace crypto payments has come directly from Jeff Bezos himself. The source told the publication:
"This isn't just going through the motions to set up cryptocurrency payment solutions at some point in the future – this is a full-on, well-discussed, integral part of the future mechanism of how Amazon will work."
Adding:
"It begins with Bitcoin – this is the key first stage of this crypto project, and the directive is coming from the very top… Jeff Bezos himself."
The source went on to say that once bitcoin (BTC) payments are integrated, the company will move forward to integrate other large-cap cryptocurrencies such as ether, cardano, and bitcoin cash, among others.
Crypto Market Reacts to Amazon Speculation
With the Amazon rumor running rife, the wider crypto markets posted strong gains, leading the total market cap over $1.55 trillion at the time of writing.
Pretty much all top cryptocurrencies by market cap, such as bitcoin, ether, XRP, cardano, and dogecoin are in the green at press time.
In related news, BTCManager reported that Tesla could soon resume accepting payments in bitcoin (BTC) after its CEO, Elon Musk is convinced the majority of mining for BTC is powered by renewable energy.