Elon Musk Says Tesla Will "Most Likely" Resume Accepting Bitcoin (BTC)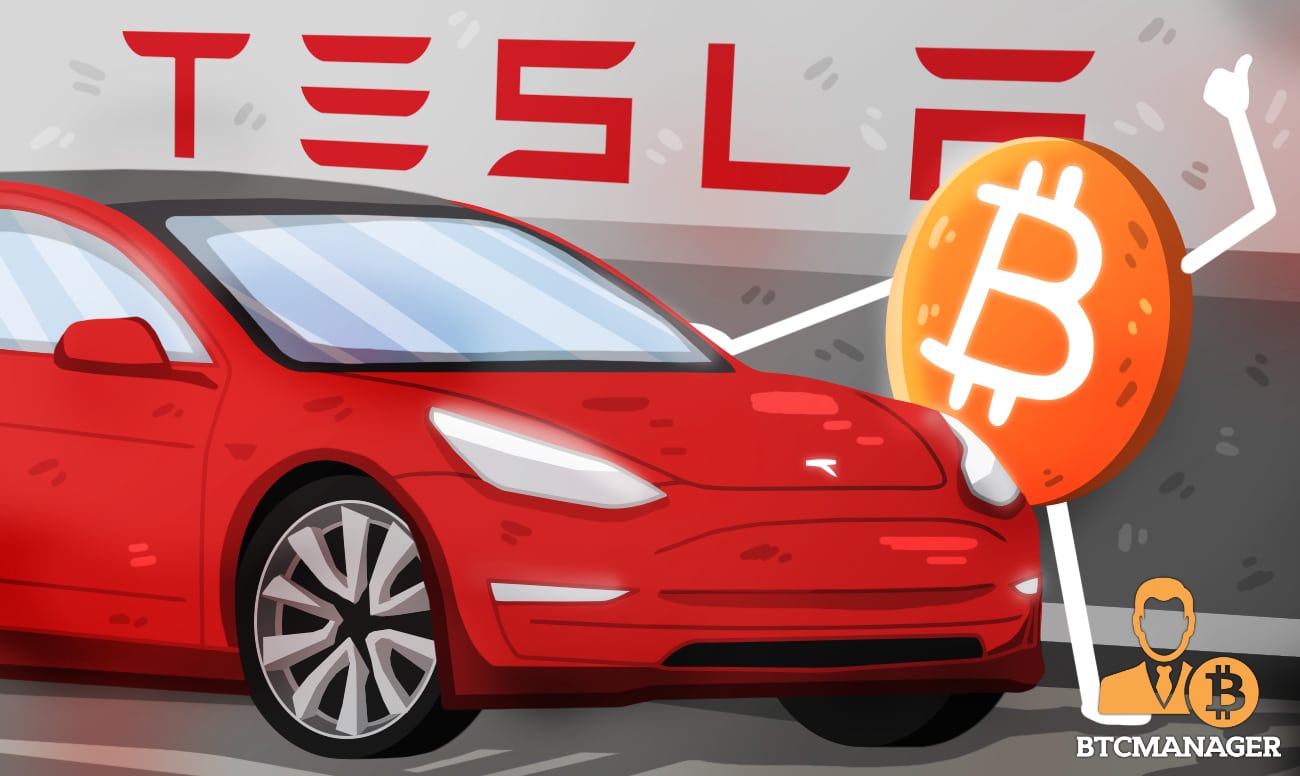 Tesla CEO Elon Musk hints the company might resume accepting bitcoin (BTC) payments.
Tesla Could Resume Accepting Bitcoin
Speaking at the B-Word Conference, alongside Ark Invest CEO, Cathie Wood, and Twitter CEO, Jack Dorsey, Musk said the EV firm "will most likely" resume accepting the premier cryptocurrency for purchases.
Musk said:
"It looks like bitcoin is shifting a lot more toward renewables and a bunch of the heavy-duty coal plants that were being used…have been shut down, especially in China."
Adding:
"I want to do a little more due diligence to confirm that the percentage of renewable energy usage is most likely at or above 50% and that there is a trend toward increasing that number. If so, Tesla will most likely resume accepting bitcoin."
Indeed, the crypto mining crackdown in China has been brutal to say the least.
The regulatory assault on mining equipment and facilities has led to the mass exodus of mining firms from China to North America and other regions with sustainable and environmentally favourable mining regulations in place.
Most recently, BTCManager reported on July 14 that the current crackdown on crypto mining facilities had extended to three new Chinese provinces – Henan, Gansu, and Anhui.
Recent data from Cambridge University states many miners are headed to the U.S., which is currently the second-biggest destination for the world's bitcoin miners.
The Tesla-Bitcoin Fiasco
Musk's bittersweet dynamics with the crypto industry is no secret.
Initially revered by the crypto community for his tweets mentioning bitcoin in a positive light, Musk had a complete perception turnaround when he announced that Tesla would temporarily suspend accepting bitcoin for payments due to the cryptocurrency's large carbon footprint.
The suspension of BTC for Tesla vehicle payments led to a cascading effect in the wider crypto markets resulting in a downtrend that the market is yet to recover from.
That being said, Musk today spoke about the merits of bitcoin and said he will consider taking measures to ensure bitcoin runs on green energy.
"Long-term, renewable energy will be the cheapest energy, but it doesn't just happen overnight, but as long as there is a conscious and determined, real effort by the mining community to move toward renewables, then obviously Tesla can support that," Musk said.