Chinese Bitcoin Mining Company Delivers Mining Machines to Kazakhstan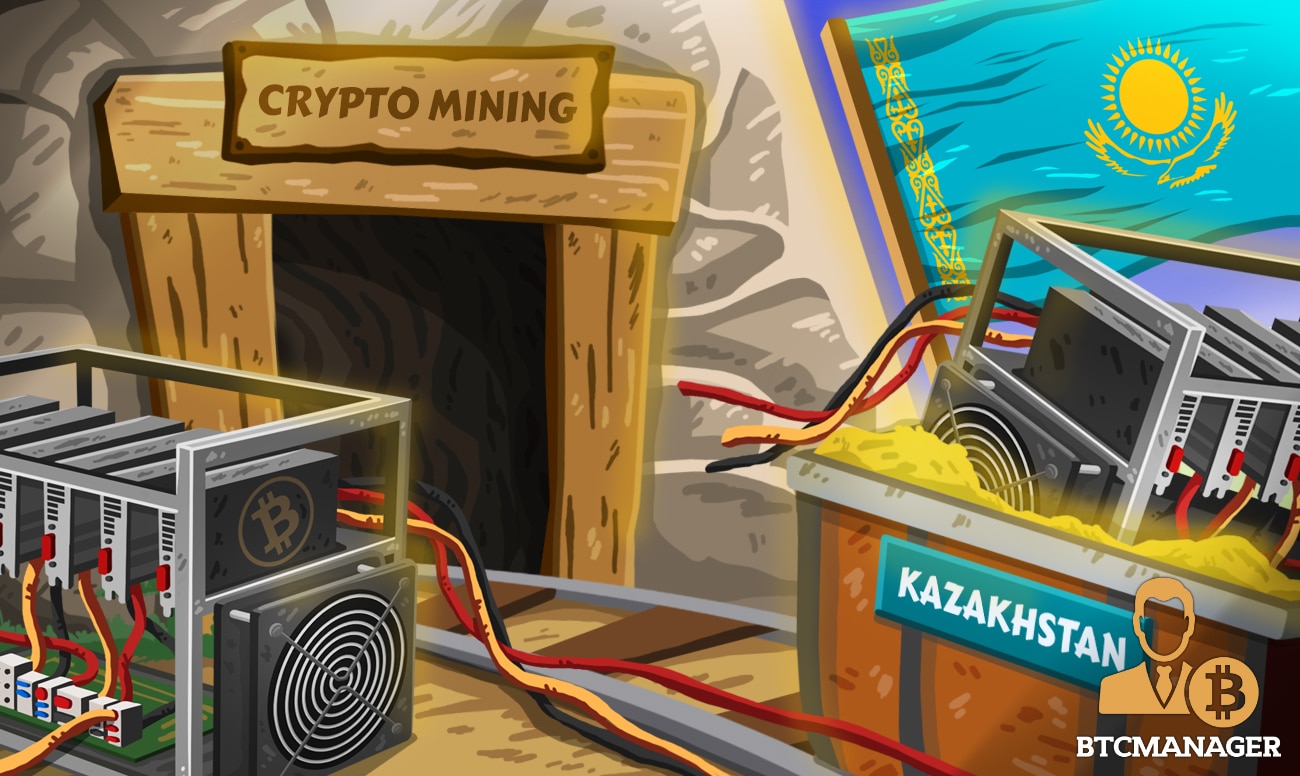 Major Chinese bitcoin mining company BIT Mining Limited said that it completed the delivery of the first batch of mining machines to Kazakhstan, with other batches following later. The move follows a series of crackdowns on bitcoin mining activities by the Chinese government. 
BIT Sends Mining Machines to Kazakhstan 
BIT made the announcement via a press release on Monday (June 21, 2021). According to the bitcoin mining company, 320 mining machines were delivered in the first batch, and having a theoretical total computing power of 18.2 PH/s, which will begin operation before the end of June.
 Two other batches with a combined total of 2,6000 mining machines are expected to get to Kazakhstan before the beginning of July. There are also plans by BIT to transport the last of its mining machines abroad, in line with the company's "overseas deployment strategy."
As reported by BTCManager back in September 2020, the Kazakhstan government was considering investing over $700 million in the cryptocurrency mining sector. The government also stated that there were 13 mining farms operating in the country, with additional four mining farms under construction. 
Later in May 2021, BIT Mining announced that it entered an agreement with two companies to invest over $9 million for the construction of the Kazakhstan Data Mining Center. 
Commenting on BIT's move, the company's CEO, Xianfeng Yang, said:
"Following our investments in cryptocurrency mining data centers in Texas and Kazakhstan, we are accelerating our overseas development for alternative high-quality mining resources. We believe our vision and early-mover advantage will enable us to be agile in responding to the globally evolving regulatory environment, which will ultimately contribute to our long-term growth."
China's Clampdown on Bitcoin Mining 
The latest development comes after Ganzi Changhe Hydropower Consumption Service, and indirectly held subsidiary of BIT, received a notice from the State Grid Sichuan Ganzi Electric Power on June 19, that it would suspend power supply. The Ganzi Changhe Data Center subsequently suspended activities as a result of the notice. 
While China controls a large share of the global bitcoin hash rate, the country has been carrying out a crackdown on bitcoin mining activities in the country. In May, the Chinese government called for a ban on BTC mining. 
Chinese regions like Xinjiang, Mongolia, Qinggai, have issued notices asking bitcoin miners to shut down operations. Earlier in June, Yunnan said that it was investigating individuals and companies who illegally use electricity for their mining activities. Also, the Yunnan Energy Bureau said that it would close down mining activities that could affect electricity supply.